National Manufacturing Institute Scotland - CPD course

Leading the Digital Transformation
Almost 60% of the companies on the 2018 global challenger list are either digital natives or significant digital adopters, compared with only 17% that made significant use of digital technologies in 2012.
Course title: Leading the Digital Transformation
Dates and venues:
The course has been postponed due to COVID-19. Dates will be reviewed once lockdown restrictions are lifted. Please, check back here for regular updates on new event dates.
Cost: £300
Duration: 1 day (9am-4pm)
Course summary:
This workshop will help you gain a more precise understanding of how digitalization may impact on your business, including the value, revenue, market share, profits and margins that you can gain by introducing emerging technologies. It also covers how digital advances reduce risks and optimise resources. You will leave this course with ideas and solutions to apply to your organisation, understanding change and ready to implement it in your organization.
Topics covered in the course include:
Introduction to strategic digital leadership (including how to build your own)
Digitalization: Questioning key managerial assumptions
Re-evaluating your value chain in the digital era
How to plan the disruptive process and decoupling to enable a smooth transition change
Assessing risk and deciding to respond
Emerging and disruptive business models
Acquiring your first one thousand customers
Going from one thousand to one million customers
Reclaiming lost customers
On the course you will:
Build your understanding of digital disruption and the market-driven forces that allow disruptors to succeed
Learn how to build competitive advantage and compete with disruptors
Gain a framework to design a digital transformation strategy that meets customer needs, creates new value for your customers, and generates new revenues through digital change
Explore opportunities to modernize your technology, processes, and workforce for increased effectiveness
Learn proven techniques to lead digital transformation, and how to navigate leadership challenges associated with operating in a disruptive environment
Who should attend?
Leaders, including CEOs, division heads, technical leaders and strategic planners aiming to advance their business and take a step further to digitalise their operations.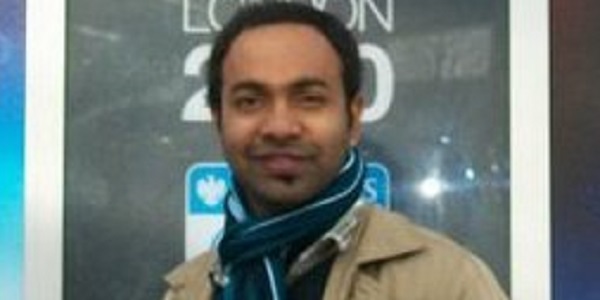 Dr Anup Nair
Course lead
Dr Nair (PhD, MSc, B-Tech, FHEA) is an academic within the Department of Design Manufacturing and Engineering Management at the University of Strathclyde. His research investigates the challenges associated with the crafting and execution of strategy and innovation within organizations.
Dr Nair currently leads a research project titled 'Managing in an era of Digital Disruption' which is the most comprehensive and in-depth study on the challenges and responses to digital disruption within British businesses. The NVT Group, NCR Corp, Atom Bank, The BT Group and Unilever are all currently participating in this research project.
Dr Nair has also successfully delivered a range of technical and commercial projects related to strategy, organisational transformation and business process re-engineering for several firms, including, Peak Scientific, Turner and Co, Kennedy Smith Press, Bioforce UK and Chivas Brothers.
Digital transformation within organizations requires managers to fundamentally rethink the pre-digital logic upon which their organizations were built. Managers will need to adapt their businesses to the possibilities—and the imperatives—of digital technologies.