So you've registered as a student, got your student card and settled in to your accommodation, what's next?
Check your curriculum is correct

Following registration you need to carefully check your curriculum and make sure all your classes are there.

If you need to make any changes you must submit these to your Adviser of Studies. This should be done via PEGASUS using your DS username and password which you'll already have received.

Key dates

Semester 1: 12 September 2016 to 6 January 2017
Semester 2: 9 January 2017 to 19 May 2017

Student holidays
Christmas vacation: 19 December 2016 to 8 January 2017
Spring vacation: 3 April 2017 to 16 April 2017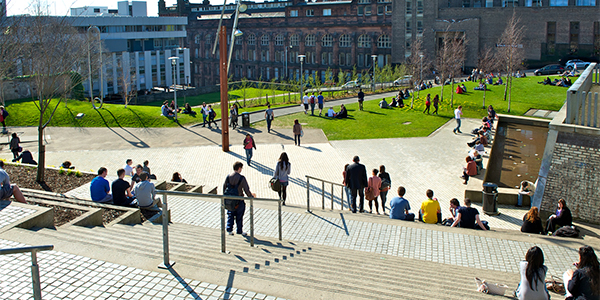 University opening hours
Most buildings are open between 8.00am to 6.00pm, Monday to Friday.
If you need access outside of these hours then you must contact Security on ext 3333 on-campus or +44 (0)141 548 3333 off-campus.
Student Lifecycle Services Teams - Admissions, Student Business, Awards and Graduations
Level 1, McCance Building
10.00am to 4.00pm (Monday to Friday)
Student Financial Support Team and International Student Support Team
MC1.41 Level 1, McCance Building
10.00 am - 4.00 pm (Monday to Friday)
Library
Curran Building
7.00am to 12.00am (Monday to Friday)
9.00am to 9.00pm (Saturday and Sunday)
These times vary during examination and vacation time. The library is often open on bank holidays and at other times when the University is closed. Please check the library's website for the most up-to-date opening hours.
University Sports Centre
7.00am to 10.00pm (Monday to Friday)
9.00am to 5.00pm (Saturday)
10.00am to 5.00pm (Sunday)
Find out times of exercise classes and when the swimming pool is open.
University Bookshop
Curran Building
9.00am to 5.00pm (Monday to Friday)
Take a look at the John Smith website for the University of Strathclyde.