Sung-il Ahn is studying Sustainable Engineering: Offshore Renewable Energy (MSc). After working as a Naval Engineer back home in South Korea for 15 years, Sung-il decided he wanted to progress his career further by studying with us here at Strathclyde. He moved with his wife and their two daughters from South Korea to start a new life in Glasgow.
Why did you decide to study naval architecture?
The maritime industry is deeply related to the world economy and human life. This is not just restricted to new shipbuilding and cargo carrying, it includes drilling and development of offshore resources such as oil and gas. This area is expanding to marine renewable energy as well. I am so proud that I can contribute to maritime safety and industry as a naval architect; that is reason why I chose to study naval architecture.
Why did you decide to study Naval Architecture at Strathclyde?
Glasgow is very famous for shipbuilding. I wanted to study my course somewhere with a long history of naval architecture as well as modern technology.
Strathclyde is the perfect place for me.
What was it like to make the decision to return to education with a family?
Of course I considered my family when I decided to start my course at foreign country. The UK education system for children made me stop worrying. As I am a student, I could bring my whole family and my children can enjoy their school life here.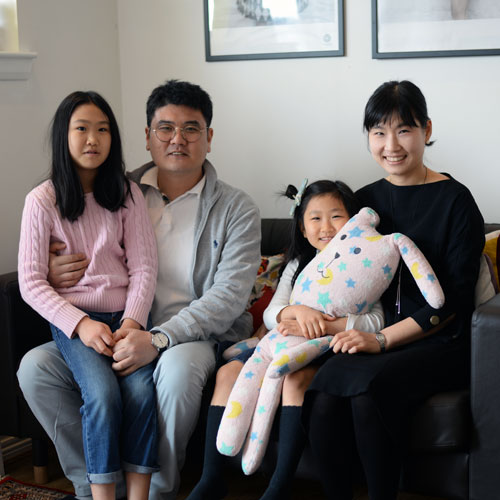 What do you think about your lecturers?
The lecturers are very concerned about encouraging students to participate in class while also providing highly professional and proactive feedback on their questions.
What was your application/ visa process like?
When I applied to Strathclyde, I did not feel difficult because the University provided a very clear process with website information and/or email. I just followed the process step by step and I could get an official offer.
Regarding the visa, the University provided the necessary documents like CAS and I just sent all necessary documents to the UK government and then finally got my visa.
Before arriving and after arriving, the University provided important information for the visa for me and they kindly answered any questions I had.
What was it like to move your family across the world to study and how has your family adjusted to the change?
My family faced new challenges here such as a different language, a new culture and a new system from my country. But, I believe this experience, which was caused by studying in different country, has made us more close as a family. It's exciting. We all grow and be happy through various experiences here.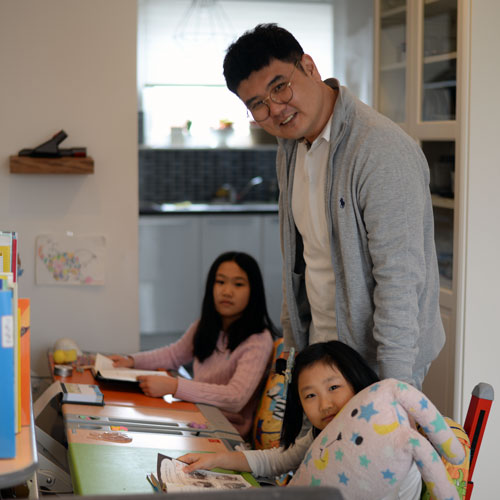 At the beginning, we suffered from the different language, culture and life. However, we encourage each other and are closer because of it. My wife encouraged me and children to participate in a class with confidence and we've made friends here. Me and the children help my wife with the difficulty of communication for family life. We have settled our life here and our children also are happy with their school life with good friend's help.
What do you and your family think about Scotland?
We love Scotland because the nature and scenery is fantastic. When I was young, I read about the monster of Loch Ness but I did not imagine I would go there. But I was there with my family because I live in Scotland now! And there are also many historical and natural places like castles and lochs for family visiting.
What do you and your family think about Glasgow?
I think that Glasgow is a wonderful place that has both the conveniences of the city and the richness of nature. The city centre is modern and has beautiful buildings and also there is a convenient transportation system and various shopping centres and restaurants. On the other hand, if you head a little further out of the city centre, you can see comfortable and quiet living quarters at the same time. If you come to Glasgow, you'll hear the phrase "People make Glasgow" and I totally agree and love Glasgow and people.
What do you like to do in your spare time?
There are many places for the family to visit. I normally drive out with my family to visit historical places like castles and lochs. We enjoy visiting amusement parks and shopping centres where they have indoor playgrounds such as trampolines, skating and game rooms all year round.
What's your favourite Scottish word or phrase, and why?
"Whit's fur ye'll no go by ye." In my understanding, this means there is no need to complain or worry about something because even if we complain or worry, "whatever is meant to happen to you, will happen to you".
What's your plan for after you graduate?
I plan to apply for a PhD at Strathclyde. I would then love to work as a PhD researcher here. I want to continue the life in Glasgow with my family.