£31m state-of-the-art gym - join now!
---
Opening times
Monday to Friday, 7am to 10pm
Saturday and Sunday, 9am to 6pm
---
News
World University Winter Games

Congratulations to our Performance Sport Scholars, Ryan McCormack and Luke Carson, who will represent Great Britain at the upcoming World University Winter Games in Krasnoyarsk, Russia, in March! Our corporate communcations department spoke with Ryan about his hopes for the Games and where his curling story began: https://bit.ly/2GGQNK2.

Padlocks for lockers

You will require a padlock for the lockers in Strathclyde Sport. You can bring your own padlock or purchase one from our reception for £3.00. Please note that items cannot be stored overnight.

Email preferences

Would you like to be emailed occasionally with Strathclyde Sport's latest offers, promotions, news, fitness tips and events? If so, please ask for your preferences to be updated at Reception the next time you are in. Due to GDPR we are unable to email you this kind of information, even if you have supplied your email address, unless you specifically request it. We look forward to seeing you.
Events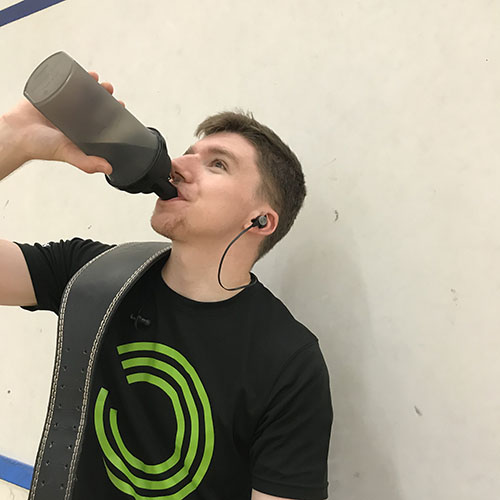 I can't 'weight' to train at Strathclyde Sport!
Ross McTeir, Electronic & Electrical Engineering
Gym member
We're keen to continuously improve our service so we would love to hear your feedback, ideas and suggestions.