Management Science

Nicola Irvine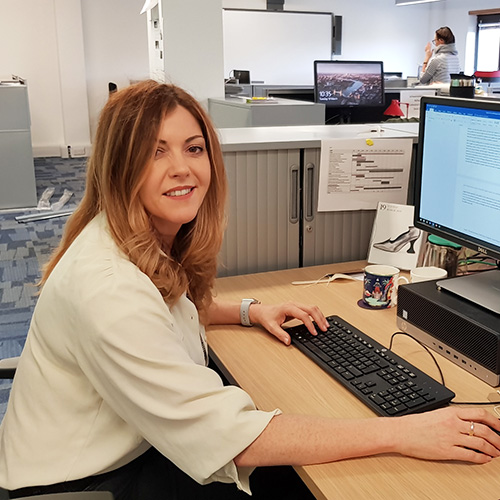 Nicola Irvine
Course: PhD Management Science, Year 1
Home country: Scotland
I've come to research late in life after a 20-year career as a hospital doctor. Delivering care on the front line as an acute medicine consultant allowed to me to make a difference to indidivudals with health needs but I became increasingly interested in population health outcomes and the economics of health care delivery.
I initially started a Masters in economic evaluation to complement my role as a clinical leader, but enjoyed it so much that I decided to redirect my career toward health economics and health care policy.
Why did you choose Strathclyde for your postgraduate research study?
I was advised to speak to the Management Science team at Strathclyde by one of the Scottish Government directors in urgent care as they had an excellent reputation for research in health systems and health care delivery. From my first conversations with them they were welcoming, approachable, enthusiastic and very supportive with an excellent track record in research with a direct impact on staff and patients which was hugely motivating. Although I had been in conversation with other universities, the response from the Management Science team was so positive that I didn't really consider applying anywhere else.
It also helped that I'm originally from Glasgow. I hadn't lived here since I was 18 and the city has changed a lot (for the better). It seemed like a great opportunity to spend some quality time reacquainting myself with Glasgow and experiencing all it has to offer.
Tell us about the nature of your research?
The changes in how we deliver emergency health care in the last 15-20 years have been huge, sometimes driven by staff innovation but most often driven by pressure to become more efficient and reduce costs, but without clear evidence of effectiveness or how the changes have or will affect the costs of care. I am researching the field of ambulatory emergency care (sometimes called same day emergency care) which is managing health emergencies without the need for admission into a hospital bed.
Despite the fact that this model of care is seen across the UK (and will soon be part of NHS England's care standards) the evidence-base of impact on health, patient experience, costs and the unintended consequences remain unknown. I intend to change that by defining what a successful model looks like and demonstrating how health organisations can develop successful models of ambulatory emergency care.
What do you like about your research area?
Clinical teams have some fantastic ideas and innovations about how to make care better but they often lack the resource or knowledge to perform good quality research that will demonstrate cost-effectivenss of care and help to shape health care policy. Researching with the Management Science team has been great for understanding how their knowledge and skills complement health care staff in developing effective models of care which lead to direct impact on patients and the clinical work environment.
What's the Strathclyde research community like?
I'm just finding my feet in year one, but the opportunities for networking, collaboration and support so far have been great. Departmental workshops and seminars have been invaluable to me.
What are the Strathclyde facilities like?
Facility support for the postgraduate research students in the Business School is great with a very responsive IT team, a quiet office environment and my own desk and PC. It would be good to have a bit more community space for socialising for post-grads which we're pushing for in the new campus building developments.
I love all the different styles of cafeteria across the campus because it adds variety, but the proximity to the city centre adds to this.
The new gym is amazing – the staff, equipment and classes are great.
Tell us about the support from your supervisor and the wider Strathclyde team?
From my first meetings my supervisors have been fantastic. Always approachable, always supportive and readily available to meet when I have a burning issue outside of our regular meetings.
What's the best thing about Strathclyde?
Being in the city centre. Access to all that Glasgow has to offer right outside your office. I love being able to cycle into the city centre every day and being able to go for a walk through the bustle at lunch time. It makes such a refreshing change from working in a hospital for 10 hours a day!
What would you like to do after your PhD?
I'm hoping to develop a full-time career advising on or developing health care policy. Depending on how the next two-three years go I may stay in research for a while longer.