Alumni

Volunteer with Strathclyde
Volunteering your time and sharing your experience and expertise with current students, alumni, and the University community is an excellent way of supporting Strathclyde and the wider University family.
Why volunteer?
A rewarding experience
learn new skills and boost your CV
enhance your personal and professional development
network with alumni around the world and reconnect with Strathclyde
Make a difference
directly contribute to a Strathclyde run project
make an impact on the lives of current students
inspire others by sharing your skills, knowledge and experience
contribute to areas of strategic importance such as fundraising, student recruitment, career development and enterprise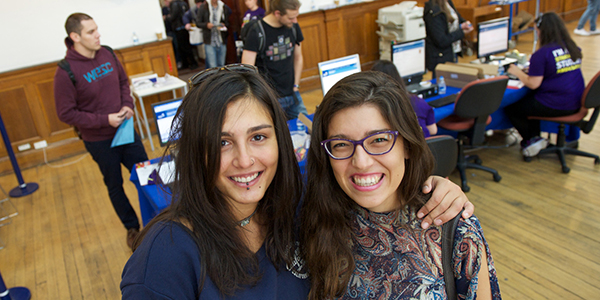 Volunteering opportunities
From sitting on an alumni group committee, to mentoring young people, to simply providing a graduate profile, there are a number of ways you can offer support.
Our volunteers are making an impact - view the volunteering opportunities for details