Key facts
Start date: 6 & 7 September

Study mode and duration: Two-day course delivered at Strathclyde Business School
Study with us
understand the significance of customer centricity for all businesses regardless of sector, industry, or size
navigate the building blocks required to drive customer centricity
implement a roadmap for transformation into a customer-centric business
improve performance by prioritising the most appropriate opportunities
show the importance of customer centricity to your employer, and ways to achieve it
assess the customer centricity level of your business and take steps to enhance it
lead the effort and transform your business into a customer-centric organisation
If you start with the customer and work backwards, you can build customer lifetime value and genuine advocacy. Customer Centricity is a real opportunity to take your business to the next level and it's a strategy that can get everyone in the business pointing in the same direction of travel. I'll share case studies of brands who do this well and what the impact has been on their business.
Martin Newman
The Consumer Champion Founder of Customer Service Action and The Customer First Group
Back to course
Why this course?
Are you a B2B enterprise aiming to get ahead of the competition? Or are you aspiring to future-proof your customer-facing brand? Are you ready to truly understand how customer centricity is the silver bullet to sustainable success? How it affects each part of your business, and how to make lasting changes for you and your customers?
If you are concerned about the rapid changes in the economy, consumer behaviour, customer churn, retaining and engaging your talent, and the potential barriers and friction in your customer experience, then creating a customer-centric organisation is key to staying ahead of the curve in these challenging times.
The Customer Centricity programme consists of two intensive workshops delivered live, in person, at Strathclyde Business School in Glasgow. The first day consists of the theory behind customer centricity, whereas day two is about its practical and effective implementation across your business.
You will learn the framework and actions required to develop and lead a customer-centric approach for your organisation. Drawing on the skills and experience of a world-class academic and a world-renowned global practitioner, we will investigate how to enhance your individual and organisational capabilities to be fully customer-centric end-to-end.
We will explore why customer-centric businesses are more sustainably successful over a longer period and what you can learn from various successful businesses to implement the customer-centric roadmap for your organisation.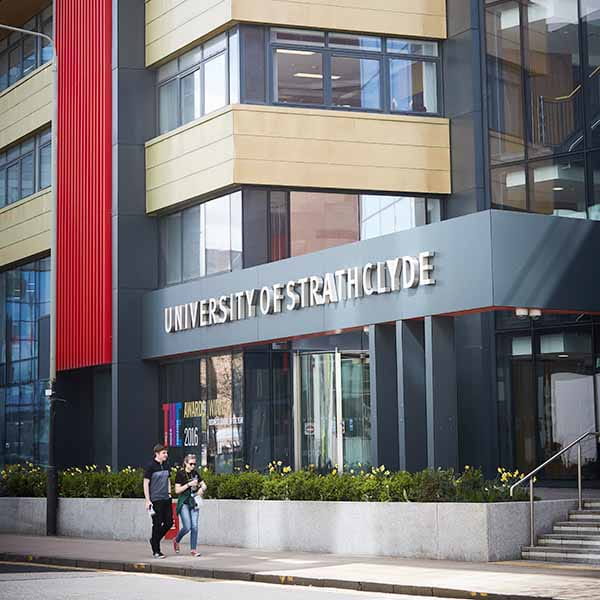 What you'll study
Customer Centricity is more than good customer experience - it's putting the customer at the heart of everything you do. It touches on all aspects of the business and everyone from the CEO to the front line.
Customer-centric businesses start by providing a great employee experience and by creating an environment and culture for them to thrive. They understand that transacting with customers is not enough. Instead, they become service providers, leveraging technology to empower customers and deliver the required end-to-end experience. By demonstrating genuine purpose and values, being truly diverse and inclusive and walking the talk on social responsibility, any business can build a more emotional connection with its customers and start turning them into brand advocates.
Customer-centric companies also obsess with turning data into actionable insight, and they do this by measuring what really matters. Customer centricity is the only strategy that can drive sustainable increases in customer lifetime value, client retention, and future-proof a business, ensuring it is ready for the next generation of consumers.
Day one
Setting the Stage: Busting the Myths for Marketing and the notion of 'Market Orientated" Management
Customer Centricity: Definition, significance, and implications from balancing the "Is" triangle ("Institution", "Individuals" and "Informatics")
The Strategic Imperative: Segmenting, targeting, and positioning to align the product, brand, and communication efforts
Assessment and Control of the customer centricity design and effort
Taught by:
Professor Spiros Gounaris – Department of Marketing, Strathclyde Business School
Associate Editor, European Journal of Marketing
Spiros is driven to produce learning experiences and research outputs useful to both students and managers in understanding and advancing the knowledge of how and why marketing impacts on business performance and long-term sustainability. Spiros has a huge experience with companies of different sizes, including SMEs and MNCs and from a wide range of sectors, helping them, through both consulting and executive training, to improve their strategic alignment with the market conditions they face.
Spiros is an expert in the fields of Strategic Marketing Management, Customer Orientation, Relationship Marketing, Innovation, Services Marketing, B2B & Key Account Management. His academic work and research are mainly informed by quantitative research designs. Spiros is an expert in many advanced quantitative methods, such as:
Hierarchical Linear Modelling
Fuzzy Set Qualitative Comparative analysis
SEM
Day two
What best practice, end-to-end customer centricity looks like in real life.
The move from cost to serve to building Customer Lifetime Value
How to take people with you on the journey to ensure successful implementation of customer centricity
Ruthless prioritisation: balancing quick wins with the strategic building blocks for customer centricity
Taught by:
Martin Newman – The Consumer Champion Founder of Customer Service Action and The Customer First Group
Martin is one of the world's leading authorities on customer centricity, and a force for positive change for consumers and brands. He appears regularly on BBC TV and Radio, Sky, ITV, Channel 5, and other media channels such as LBC, The Times and FT to discuss consumer issues relating to the retail, travel, casual dining, automotive and financial services sectors.
Known as the Consumer Champion and founder of The Customer First Group and Customer Service Action. Martin has been working in the consumer-facing sector for 40 years, heading up multichannel operations for brands such as Burberry, Ted Baker, Intersport, and Harrods. He is a trusted board advisor and member, working with brands including The Scout Store, The Mayborn Group, In Kind Direct, Wiggle and White Stuff. Author of two best selling books, 100 Practical Ways to Improve Customer Experience and The Power of Customer Experience. Martin also runs a Mini MBA in Customer Centricity in partnership with the Oxford Professional Education Group.
Back to course
Fees & funding
Fees may be subject to updates to maintain accuracy. Tuition fees will be notified in your offer letter.
All fees are in £ sterling, unless otherwise stated, and may be subject to revision.
Annual revision of fees
Students on programmes of study of more than one year should be aware that tuition fees are revised annually and may increase in subsequent years of study. Annual increases will generally reflect UK inflation rates and increases to programme delivery costs.
Go back
| | |
| --- | --- |
| Standard fee | £1,495 |
| Strathclyde Alumni | £995 |
We will accept a credit card payment, or if preferred an invoice can be issued.
Back to course
Apply
There are no educational or experiential entry requirements for this course, but we suggest that it is suitable for those that currently lead teams in a senior position.