MSc Environmental Entrepreneurship

Louise Thomson
Hello! My name is Louise Thomson, and I am from Dunoon, Scotland.
After high school, I studied International Fashion Branding at Glasgow Caledonian University where I graduated with a First-Class Honours. Following this, I decided to travel for five months before securing my first job within the fashion industry as a buyers' admin in Manchester.
After a year, I secured a new role at a different fast fashion company working as an Assistant Buyer for two and a half years. In this role, I was given the responsibility of buying the activewear range. However, despite many people thinking I was crazy to do so, I quit this job at the start of the pandemic and moved back to Scotland. This choice was based on being closer to family/friends, to study a course I felt passionate about and to pursue my dream of starting my own sustainable activewear brand.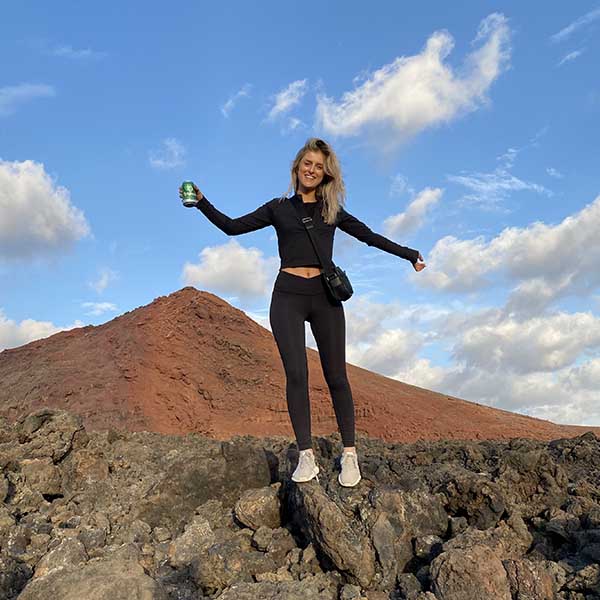 Choosing Strathclyde
Before studying the MSc Environmental Entrepreneurship in Practice, I worked as an Assistant Buyer at a fast fashion firm based in England.
I am from a family of entrepreneurs and from an early age, I have always wanted to run my own business. However, establishing the right business idea was always a struggle! It wasn't until I was working within the fashion industry that I became truly aware of the damaging impact the fast fashion industry has on the environment. With this in mind, I decided at the start of the pandemic that I no longer wanted to contribute to this and instead decided to focus on starting my own sustainable activewear brand. However, I wanted to increase my knowledge on sustainability in practice and entrepreneurship, so decided to research a relevant course. That is when I came across the Environmental Entrepreneurship MSc and decided it was the perfect course for me!
I made the decision to study at Strathclyde because I know people who have studied at Strathclyde in the past and I have always been told great things about the university. Also, the fact that Strathclyde is recognised as one of the best universities in the UK and the MSc Environmental Entrepreneurship course is the first of its kind in Europe, both contributed to my decision to study there.
About the course
I have thoroughly enjoyed my course at Strathclyde, especially the Client-Based Environmental Entrepreneurship in Practice class. Working with industry to make a small, but effective positive impact on the environment was a fantastic opportunity.
During the course, I have developed a great number of specialist knowledge and professional skills including how to contribute to environmental improvement and the circular economy, both on a personal and business level. Other key skills developed include independently managing a research project, working collaboratively with people from different cultures and disciplines, dealing with complex and unpredictable issues and making informed decisions. Additionally, communicating ideas effectively over Zoom was a key skill developed throughout this MSc, as well as being a self-motivator and managing deadlines.
Unfortunately, as my course was taught during the pandemic, I was unable to actually attend the university for classes/activities, so feel I have missed out on the true 'Strathclyde experience'. However, in spite of this, it has still been a fantastic experience and I am very happy I decided to enrol.
Solving oil & gas firm's PPE waste problem
For one of my classes, Client-Based Environmental Entrepreneurship in Practice, the assignment involved working with a client to find a sustainable solution to an environmental problem.
Early on in the course, I reached out to employees at oil and gas company, TechnipFMC and their supplier Ross Safety and Survival, to ask if they would like to collaborate and find a solution to an environmental issue they were experiencing. They immediately showed interest and identified PPE waste as an issue they would like to find a solution for.
To begin with, due to time constraints, it was essential to narrow down to one type of PPE – this being coveralls. Both recycling and reuse were looked at possible routes for the coveralls, however after much research, it was decided reuse would be the better option compared to recycling, as it proved to be more environmentally friendly and easier to carry out in the time period given for the project.
After further research, it was decided that survival centres (training centres) based in Aberdeen (local companies were selected to minimise transportation emissions) would be targeted and offered the coveralls for reuse. In the end, in excess of 800 coveralls were donated by TechnipFMC for reuse to five survival training centres! During the project, a reuse model for PPE waste was created and implemented and its success has provided hope that it can be applied industry wide. Knowing that, as a team, we have managed to get more than 800 coveralls rehomed for reuse rather than sent to landfill as waste is a fantastic feeling.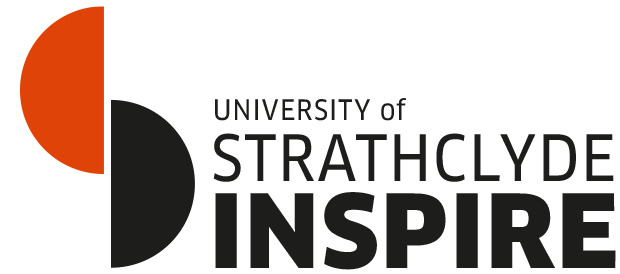 Developing a start-up brand
White Pepper Apparel is a women's wear sustainable activewear brand. It is a lifestyle choice, a go-to for those who want to purchase high quality and stylish activewear, guilt free. Not only is the offering environmentally friendly, it also has a mental health approach to it, emphasising the importance of self-care. The idea is particularly fresh, as the target market in particular need to become more aware of their purchasing behaviour to help in the slowing down of fast fashion.
Strathclyde Inspire has helped with my start-up by offering multiple services and challenges with opportunities to win funding and/or support. Recently, I entered a pitch competition and won the £500 award. This has helped significantly with start-up costs.
In addition to the challenges, Strathclyde Inspire also provides key tools essential when starting a business including help with business plans, help with business model canvas and concept canvas and 1-2-1 adviser meetings. I strongly recommend anyone attending Strathclyde who is interested in starting a business to sign up to Strathclyde Inspire, you won't regret it.
Final thoughts & looking ahead
My ambition for the future is to have my sustainable activewear brand up and running. Having a job that I am passionate about that has a purpose and makes a positive impact is a goal of mine. My time at Strathclyde has helped significantly in helping towards achieving this goal through the variety of classes available surrounding circularity within business and the support/guidance provided from staff.
To anyone thinking of coming to study in Glasgow at Strathclyde, I would say:
Take your time on finding the right course for you. Make sure you are passionate about the topic and it is something you want to learn about and pursue in your future.
Communicate with fellow students and advisors, do not be afraid to reach out and ask questions and show your enthusiasm.
Be prepared to work hard! Strathclyde is one of the top universities in the UK, and this is because of the high performance across the university.
Research and participate in the opportunities the university has on offer such as signing up to Strathclyde Inspire, joining a club or attending any events that are of interest to you/your future career.