Deep within the mountains. 你们好!
I'm in disbelief that we've said goodbye to our first month in China! Feels like only yesterday I was writing to you all and here we are at the end of October. Whereas September was full of exploring and settling in, October has been full of memories I will never forget!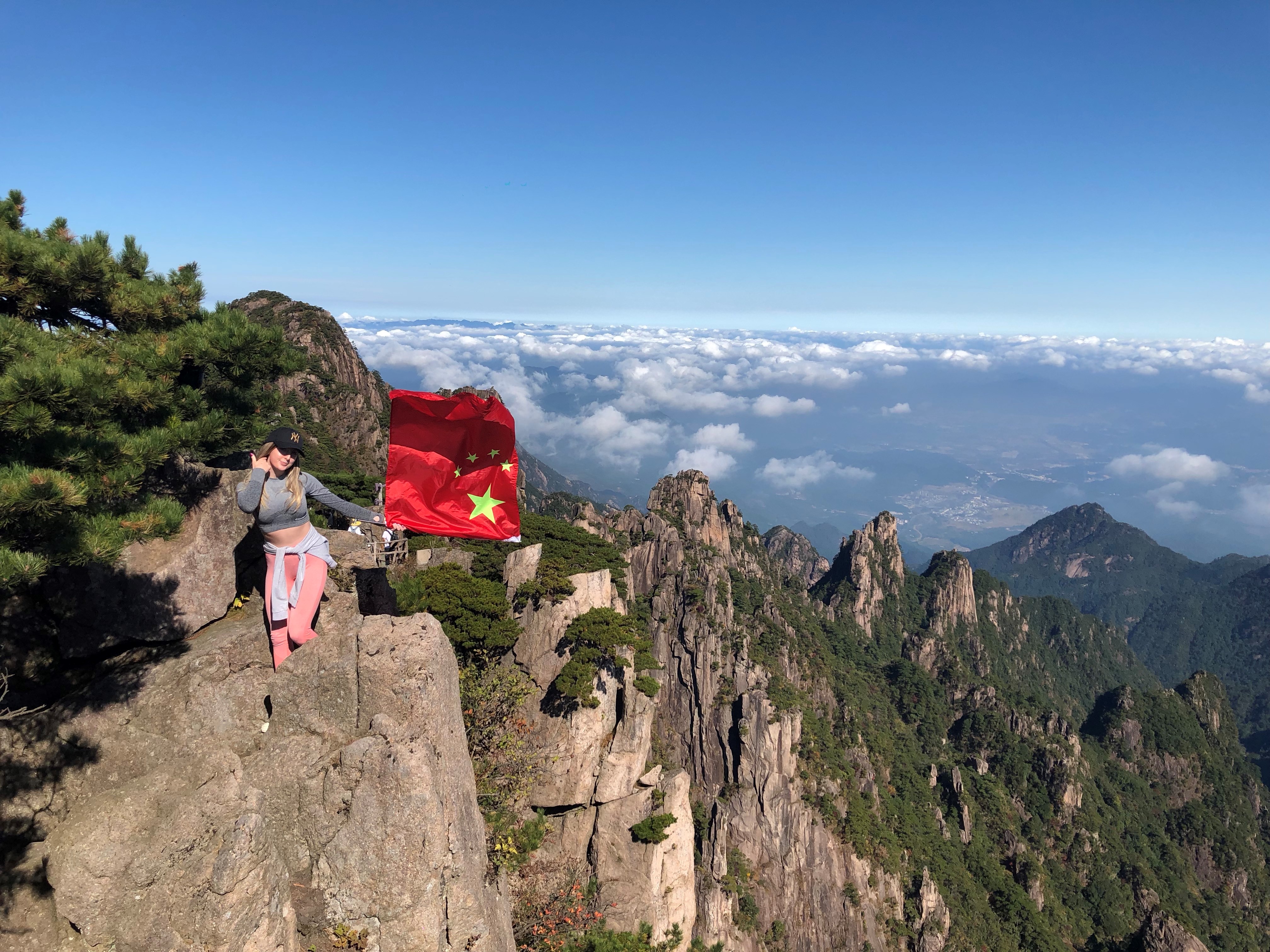 I kickstarted this month with a trip of a lifetime to meet an old teacher and great friend of mine. Lewis and I flew to her province of Anhui where she greeted us at the airport. This was followed by a 4 hour car journey to her home, and in the next few days a 2 hour bullet train to the foot of the yellow mountains 黄山. We slept in a gorgeous hotel at the foot of the mountain before waking up at 4am to start our hike into the clouds above. We enthusiastically lugged all of our belongings with us as we would be sleeping at the top of the mountain once we reached our desired destination.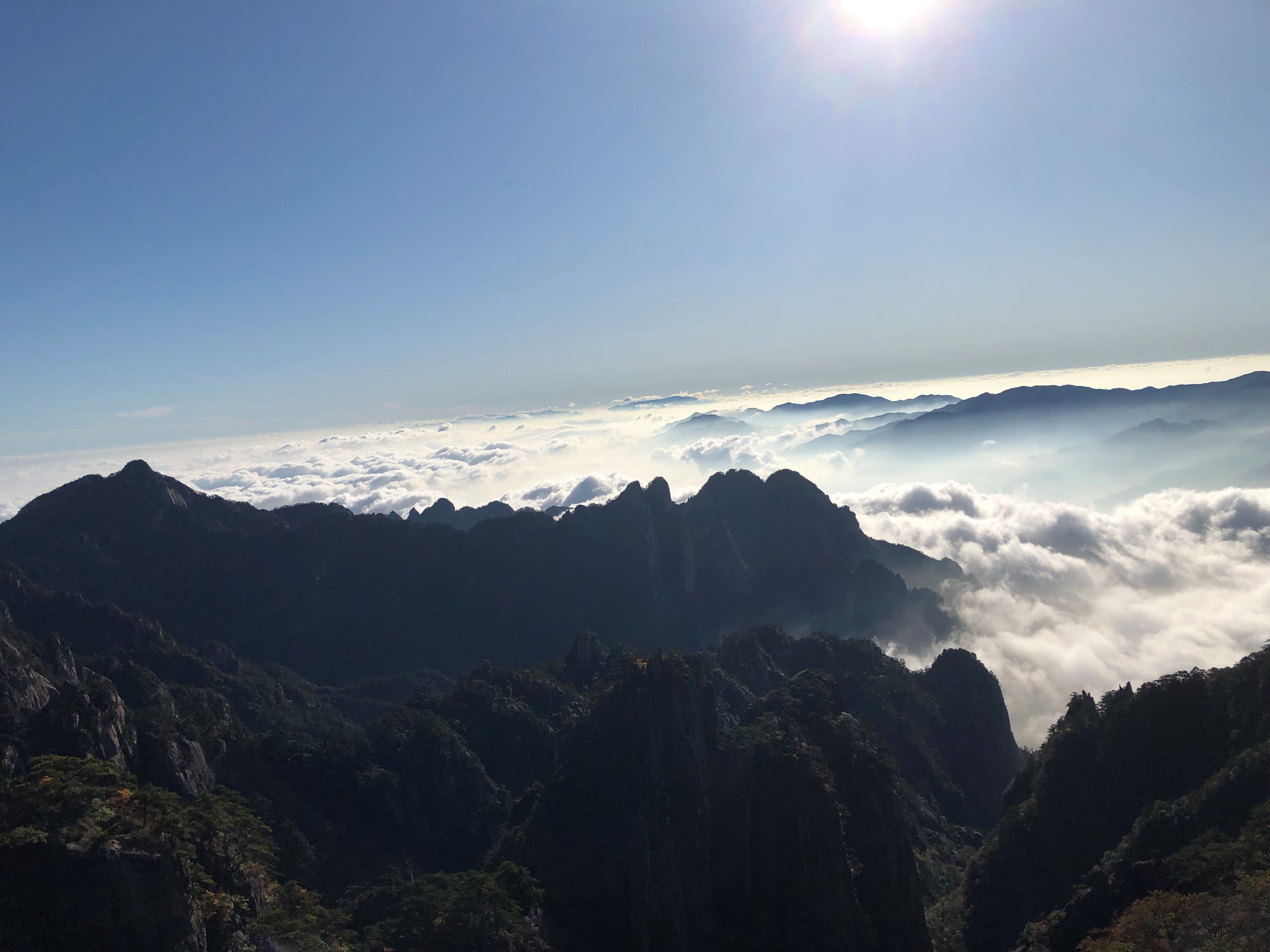 It's safe to say that the climb was hard, despite help from some somewhat trusty cable cars, it was the biggest climb I've ever done and probably the furthest I've ever walked! We had various peaks to explore- taking us in every which direction to reach them and of course breathtaking viewpoints to find. The views from the peak of the mountain definitely distracted me from the pain of the climb, as I stood in pure awe and amazement at the stunning skyline in front of me, the never-ending sea of clouds put me into a state of tranquility.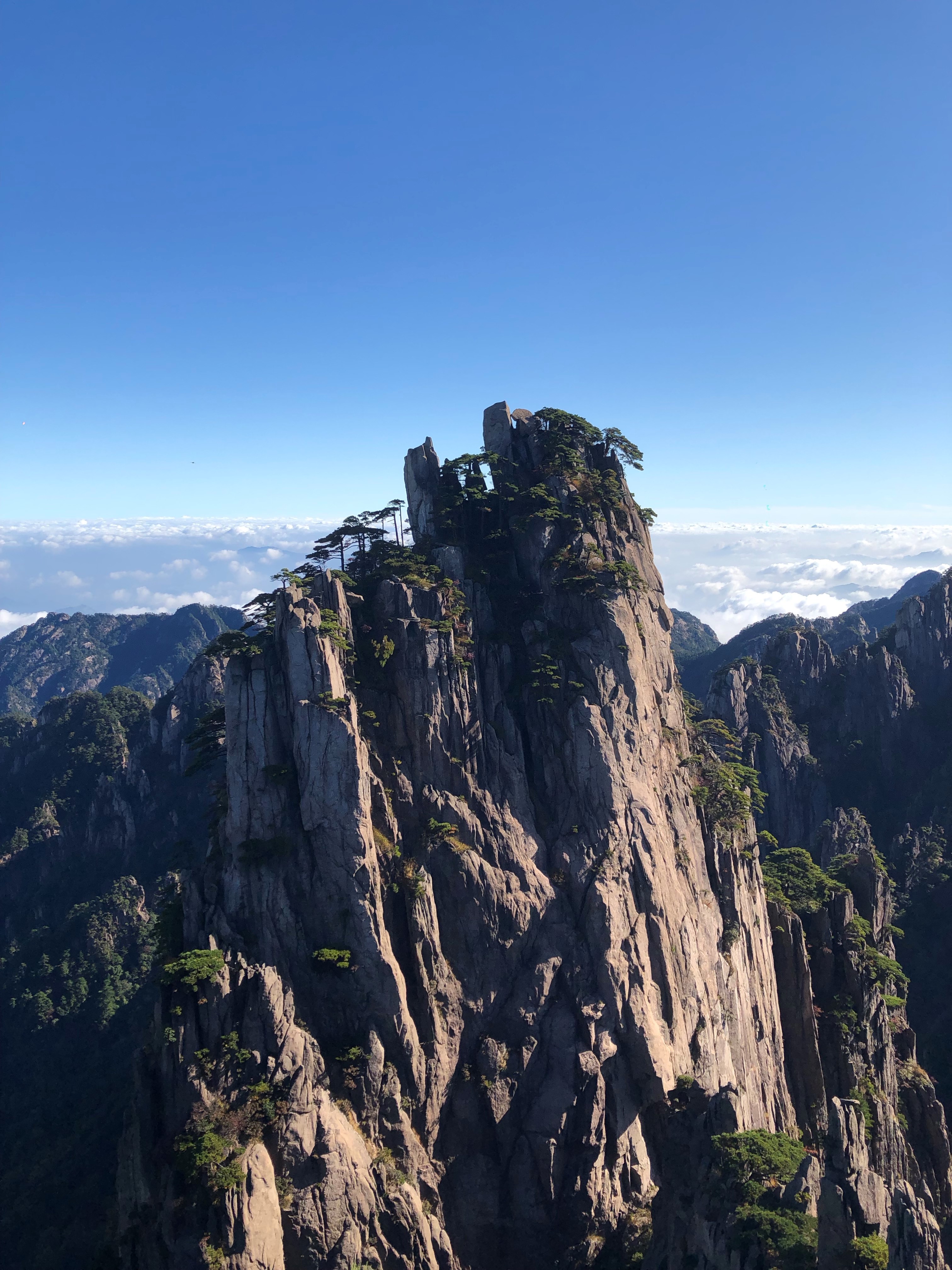 Along with its amazing views, October has also come with a lot of studying 学习 for our midterm exams. Everyday after class I gather my things and cycle over to Starbucks for a hot chocolate and study session. It's evident that the pace is picking up but rewarding myself with a hot chocolate is certainly keeping me going. The familiar songs and sound of coffee being poured creates a great study environment for me that it no longer feels like a chore, it's more my way of life now! I've also spent a lot of my time studying in a cat cafe only a 5 minute walk from our university. I'm a familiar face to both the owners and the cats now and it's a great escape from any stress as I absolutely love cats! 我爱猫!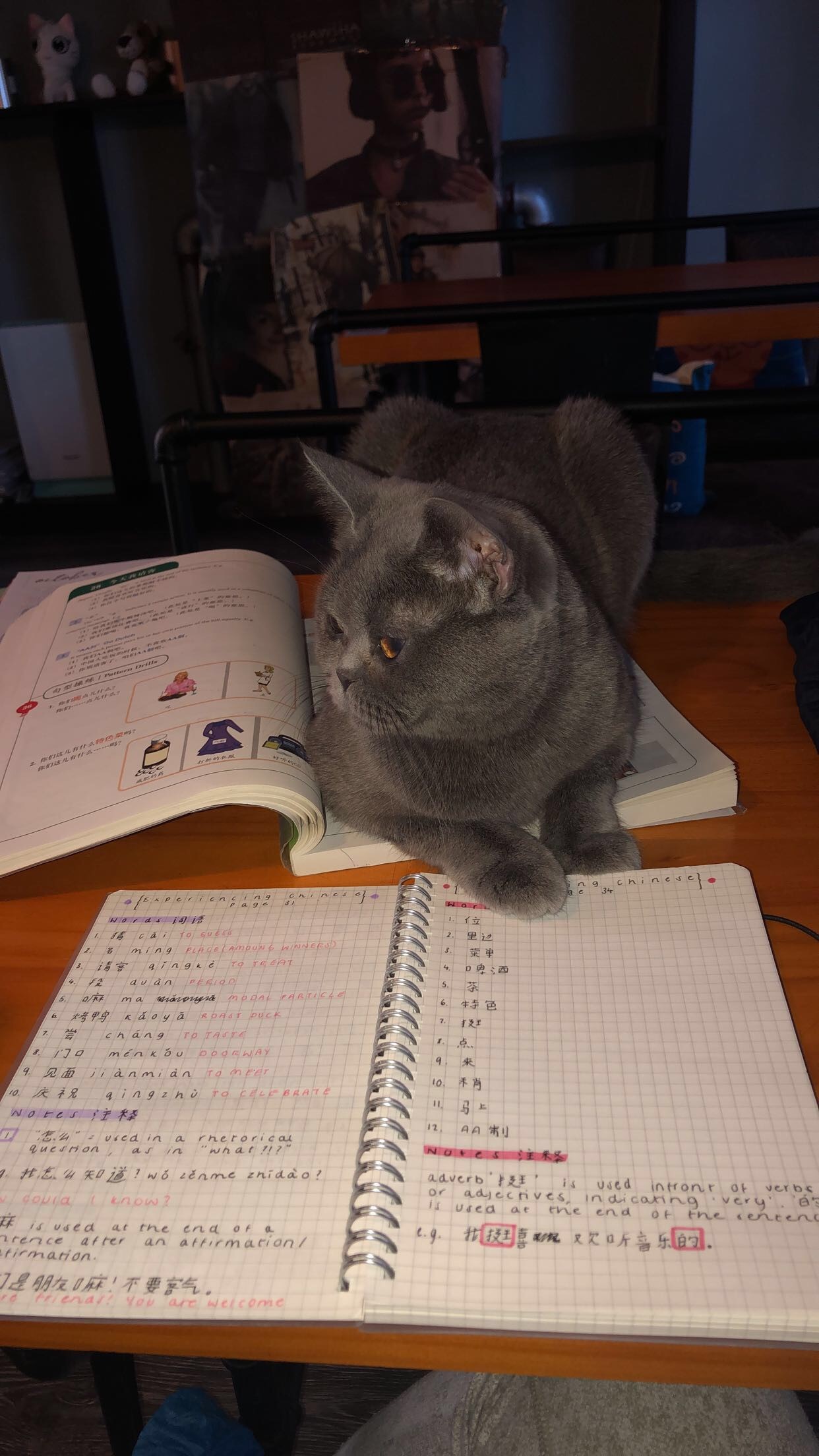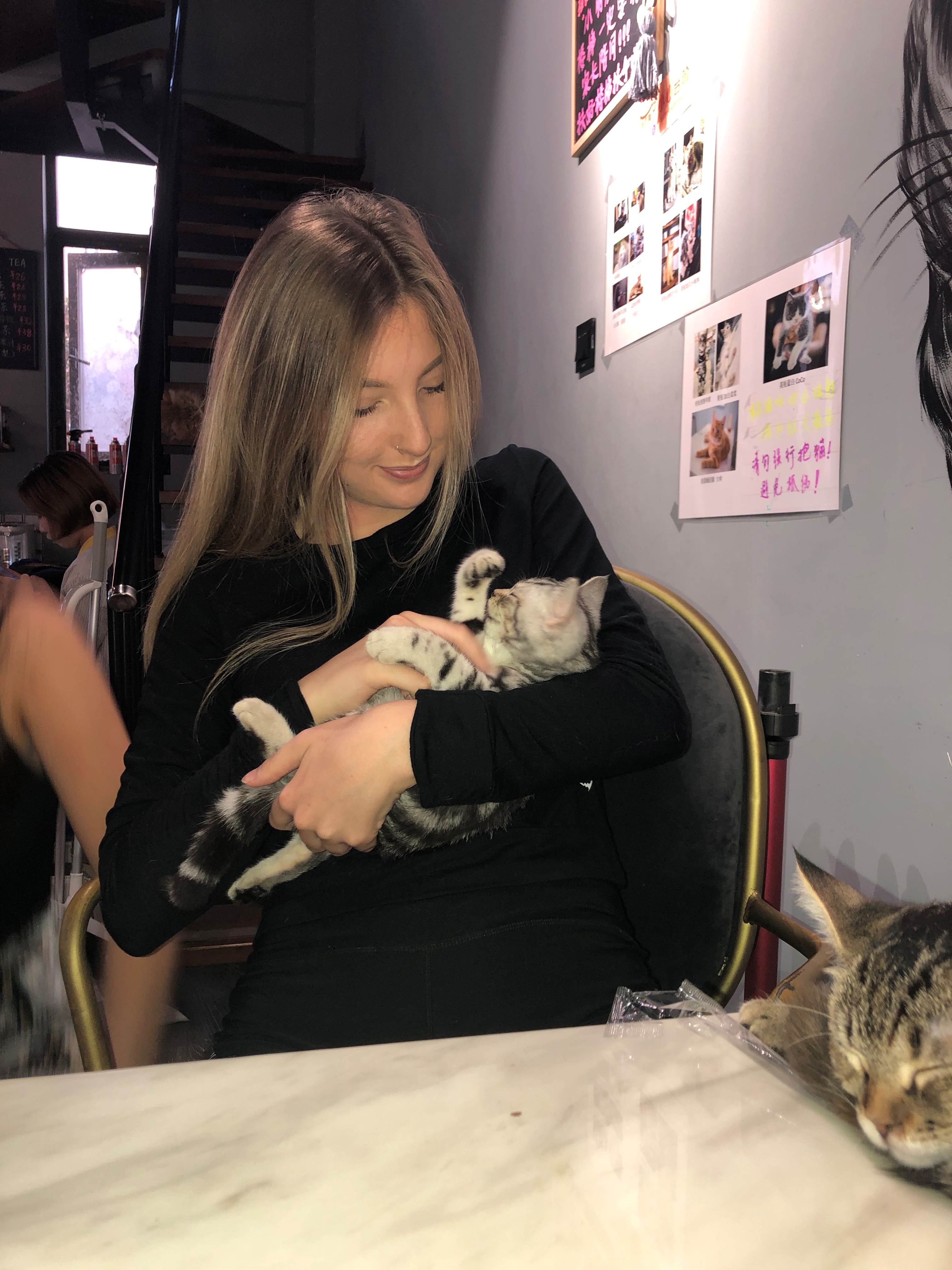 To put an end to this busy month, we celebrated Halloween in true Scottish style. We threw a party on our floor and invited all of our international friends and even teachers. Everybody made a great effort to dress up and carve pumpkins (this proved to be a task as they were not by any means carving pumpkins). However, a few snapped knifes and spoons later they had pride of place in the common area for everyone to see.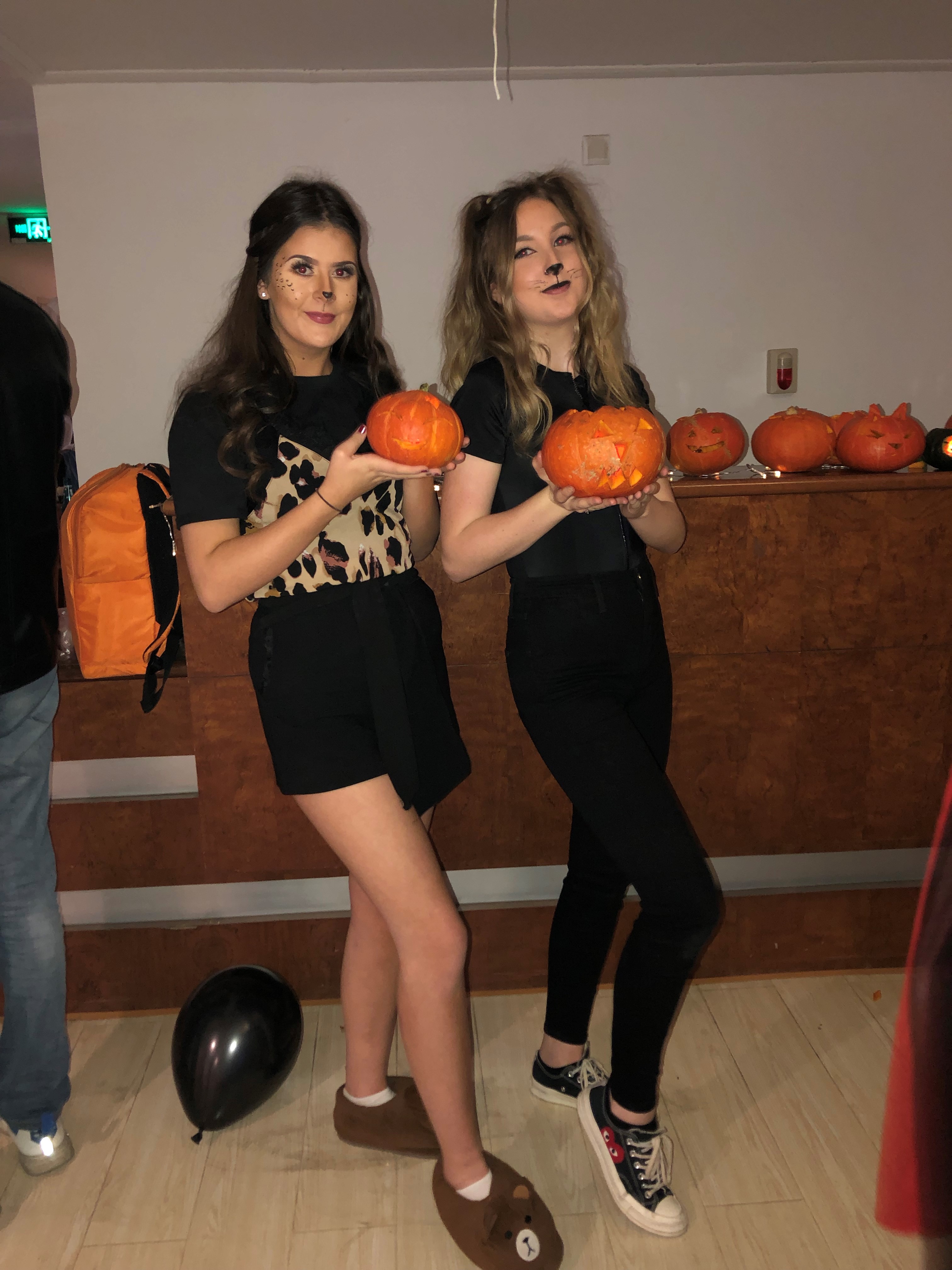 This gave us all a nice sense of home and familiarity- it was also hilarious playing dress the mummy and bobbing for apples! 万圣节非常好!
Until next time, Alexandra xx