国庆节in Qufu
大家好!So much has happened this month that I've had to split this blog into two! Our October started off with a week long holiday for 国庆节 (National Day) which this year was especially significant as it was the 70th Anniversary of the people's Republic of China (中华人民共和国)。This gave us the perfect opportunity to do some traveling and so a group of us traveled down to Qufu曲阜 (in Shandong province) via Beijing北京. Our journey began on the 3rd of October, the day after national day, as we traveled by bullet train(高铁) through to Beijing. We had previously been told by other scholars how huge Chinese train stations can be, however it wasn't until we actually entered Tianjin Railway Station that we were fully able to appreciate the sheer size, scale and security of it. After making it through airport-style security and finding our correct gate we eventually managed to board our train to Beijing, which honestly felt more like a space ship than anything else.. Not to mention, it only took us 30 minutes to reach Beijing!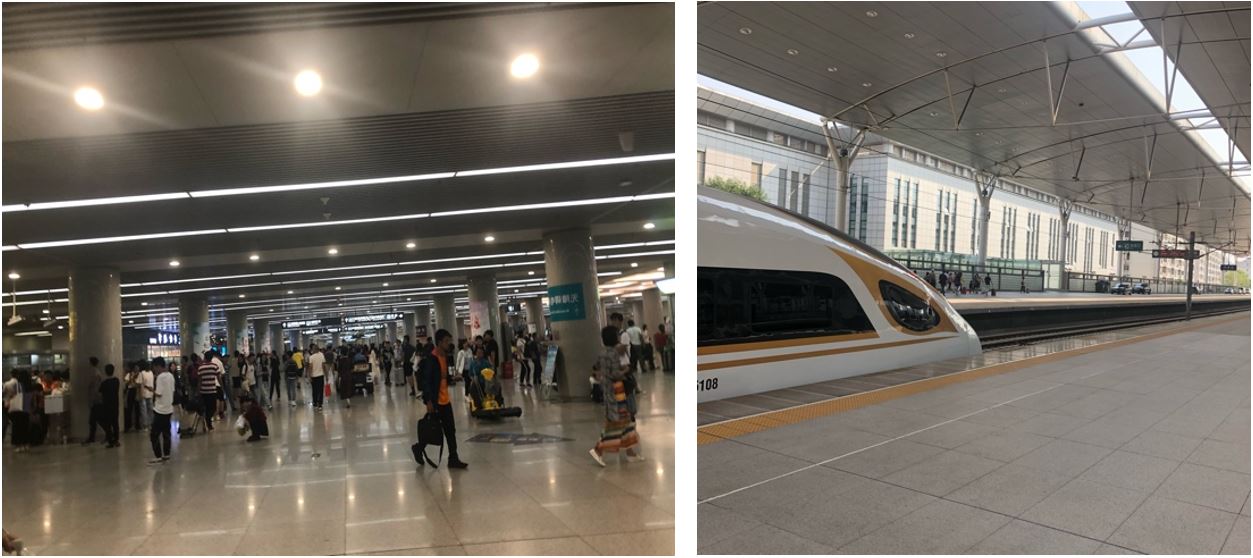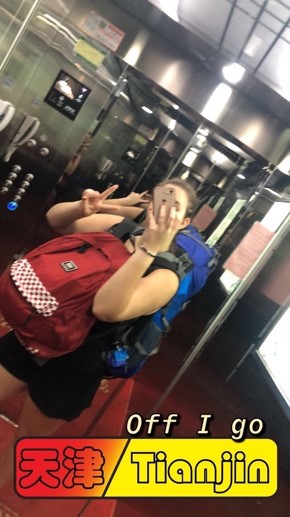 Upon arriving in Beijing we headed straight for the pearl market (红桥市场), a large multi storey building filled with stalls selling all sorts of fake designer clothes, bags, and shoes as well as traditional Chinese ornaments and souvenirs. We spent most of the day there bartering (which in our case basically meant repeatedly exclaiming "太贵了"!until the stall owner offered us a price we liked!
After buying our fair share of knock offs and trinkets, we grabbed some lunch and headed towards Tiananmen Square, not quite realising how busy it would be! As the square had only been open to officials and certain invited guests on national day, when we arrived it was the first day ordinary people could go and see all of the 70th anniversary decorations that had been erected in the square, and so it was absolutely packed not just with foreigners but with thousands of native Chinese people too. Despite having to squeeze our way through masses of people and go through multiple vigorous security checkpoints, I'm so glad we went when we did because the atmosphere in the square was insane! It was filled with families and groups of friends young and old all out celebrating the national holiday, and there were flags and stickers and huge amounts of colour everywhere you looked! I was definitely very surprised to see it like this especially regarding its history, however it really felt like people were coming together to celebrate their country.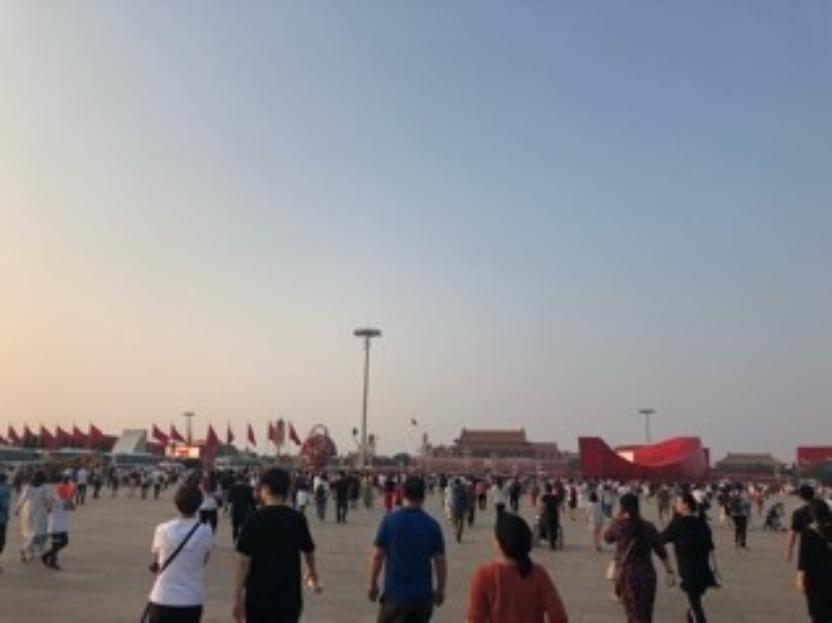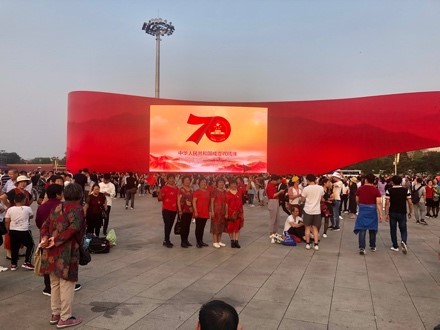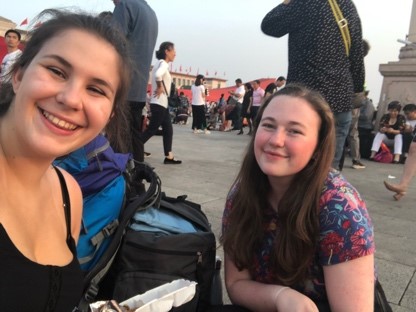 We then left the square and headed to Beijing West station to catch our train to Qufu. The 8hrs in hard seats were not as uncomfortable as I had thought it may be, and we actually managed to get some rest. However one of the highlights of this train journey has to be when we were doing some homework and revision and one of the old men next to us kept peering at Alexander's notebook and tutting, until eventually he took the pen out of his hand and explained that he was holding it all wrong. He then proceeded to critique our character writing and give us help with our pronunciation which was rather funny as we just sat saying random words over and over again at him until he told us we were correct.
We had chosen to travel to Qufu because it is a very important and culturally rich city in China. It was the hometown of Confucius, the ancient Chinese philosopher, thinker, writer and politician, and so is full of temples and historical sites dedicated to him, as well as his family mansion and tomb, all of which we visited whilst there. Upon arrival in Qufu we did initially have some communication issues with our Airbnb host however we eventually managed to receive the code which allowed us into our flat and we spent the first day there just exploring the local area. One of the things I was most excited about when we chose to stay in this flat was the fact that, unlike our accommodation in Tianjin, it actually had a kitchen and so I spent our first night there cooking dinner for everyone which was really comforting as cooking is something I did a lot back home but I hadn't really had the chance to do yet in China. I made a slightly Chinese-ified version of pasta with homemade vegetable sauce and it went down a treat.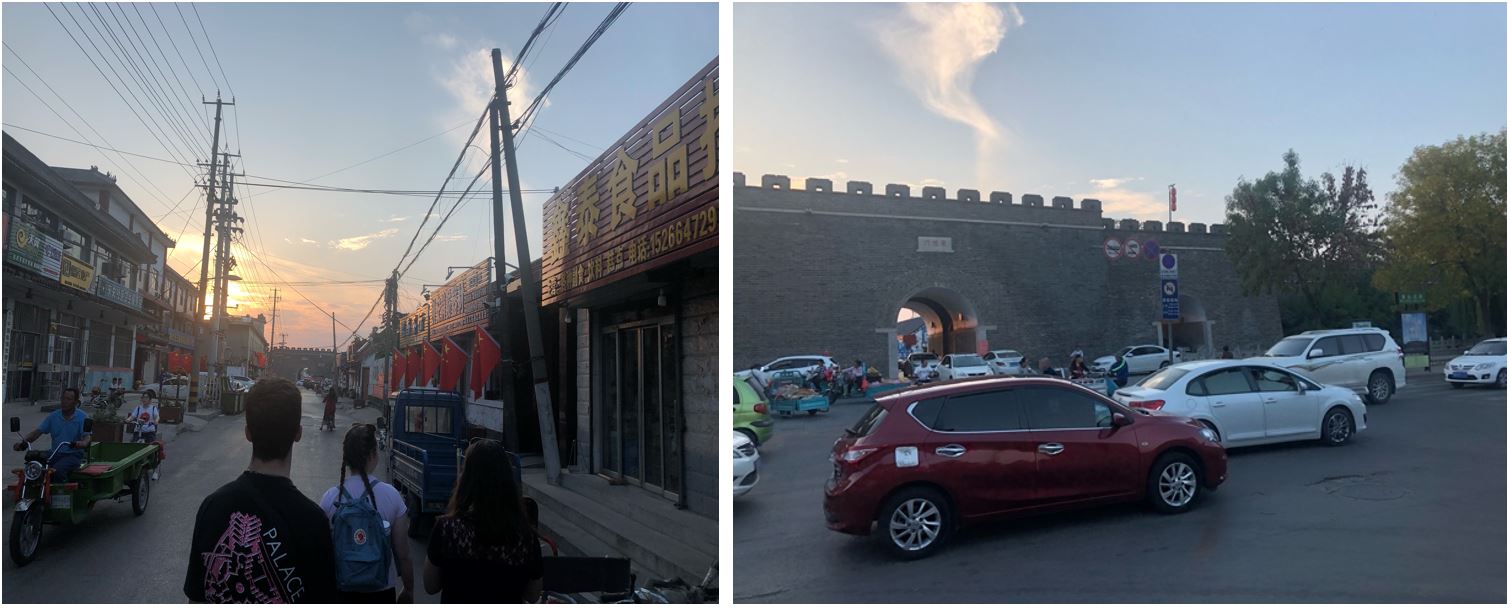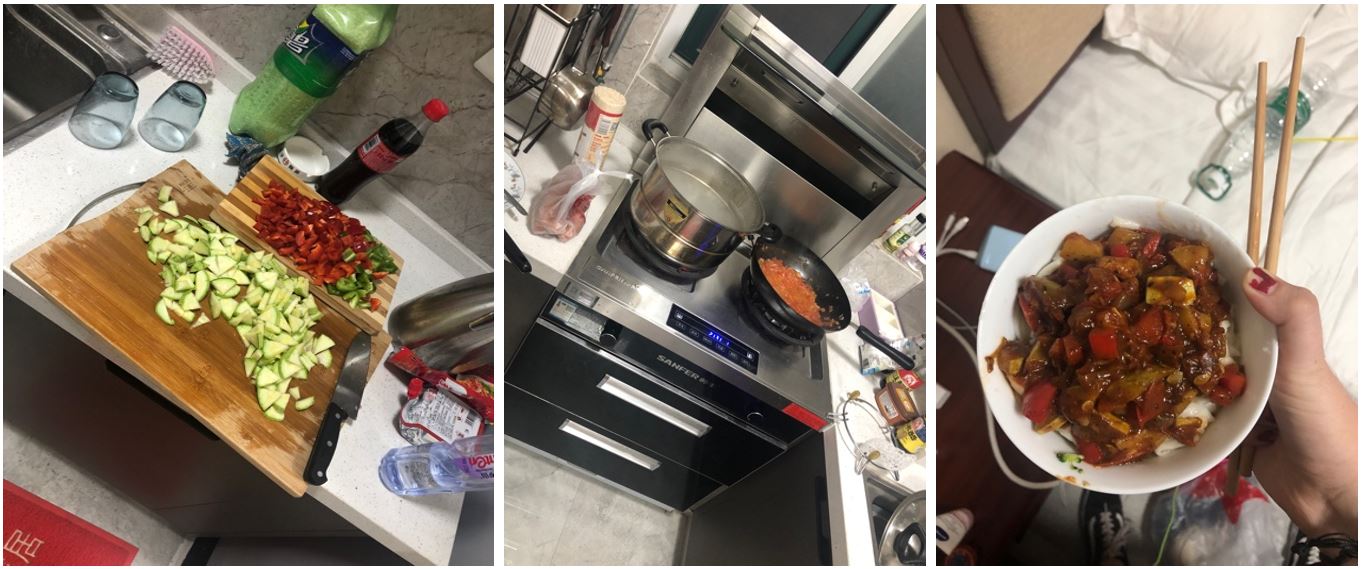 Qufu day 2 began with a very early rise as we had booked a train to the neighbouring city of Tai'an so that we could climb mount Tai (泰山). However, I was only informed after we had began our ascent that, at 5029', it is in fact higher than Ben Nevis! Despite this, I really do feel like it was an experience I couldn't have missed out on. Although I'm not really into hill walking or climbing, I found the climb extremely interesting as littered along the trail of steps were lots of small temples and scenic spots where thousand year old characters had been carved into the rocks. I have rarely felt as accomplished as I did when I finally make it to the top, legs shaking, sweaty and soaked to the skin with rain. We were so high we were literally in the clouds and so it was difficult to see how far we had come, but the sights along the way were phenomenal. It was by far one of my favourite days in China yet.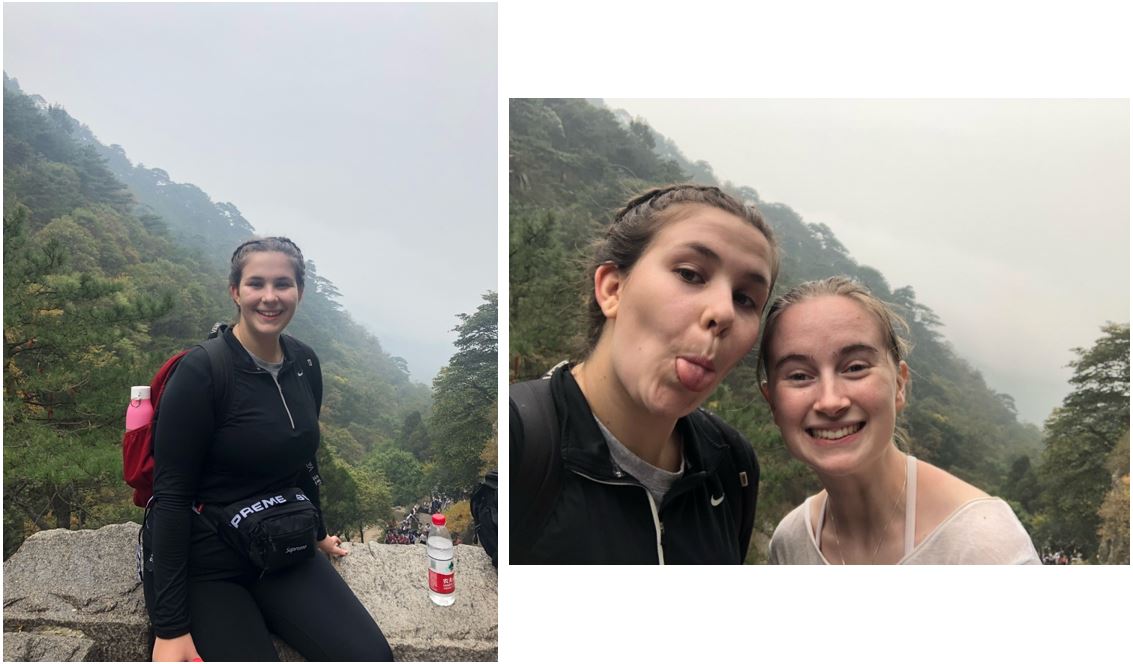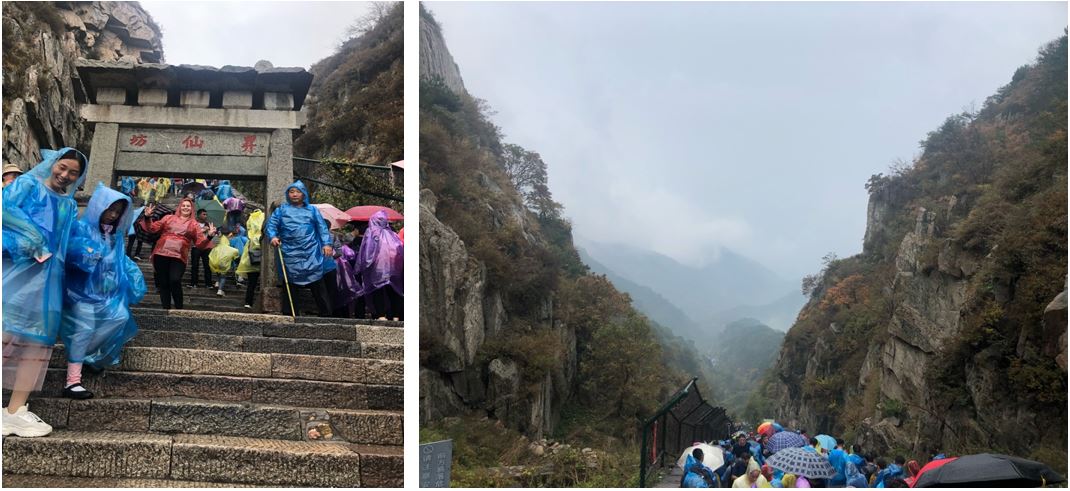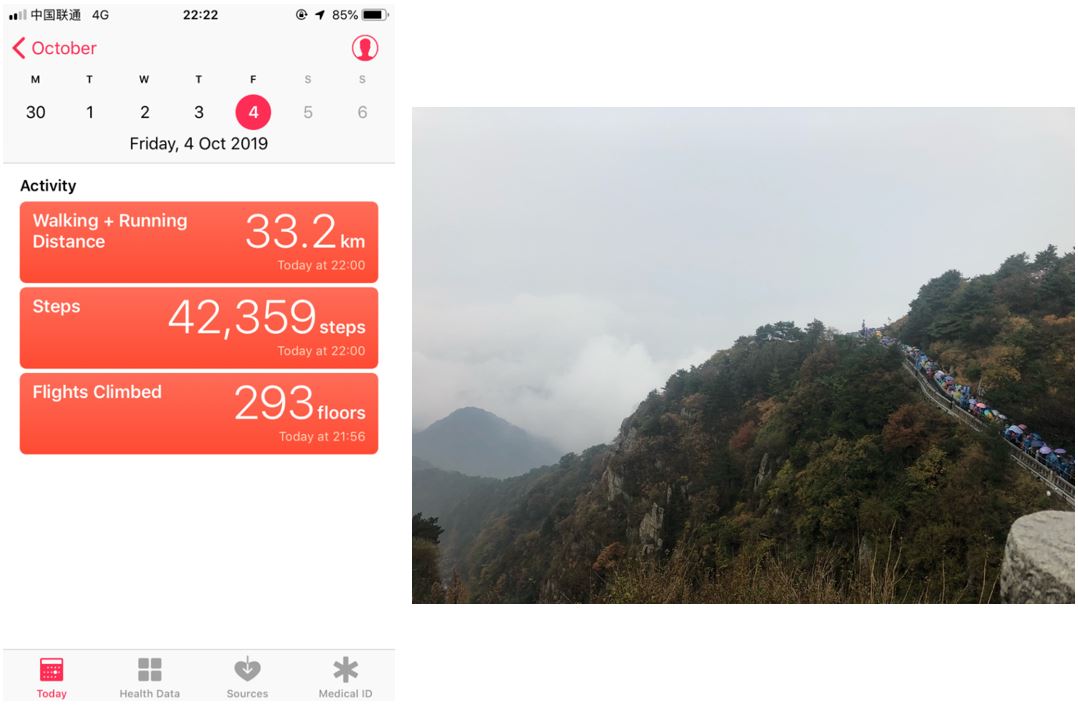 We spent Day 3 in Qufu exploring all of the cultural sites; The Kong Family mansion and Confucius temple. This took us significantly longer than it probably should have because all of our legs were very achy from climbing 泰山 the day before! However it was nice to just wander in the gardens of the mansion and the temple and read all about the history of Confucius' work.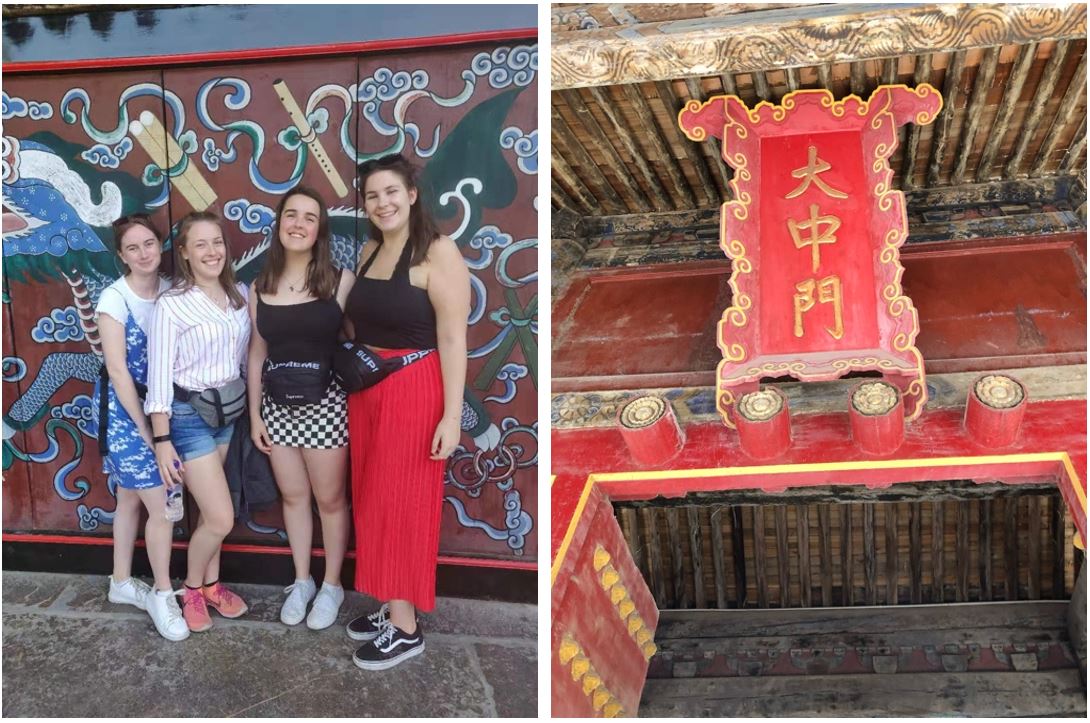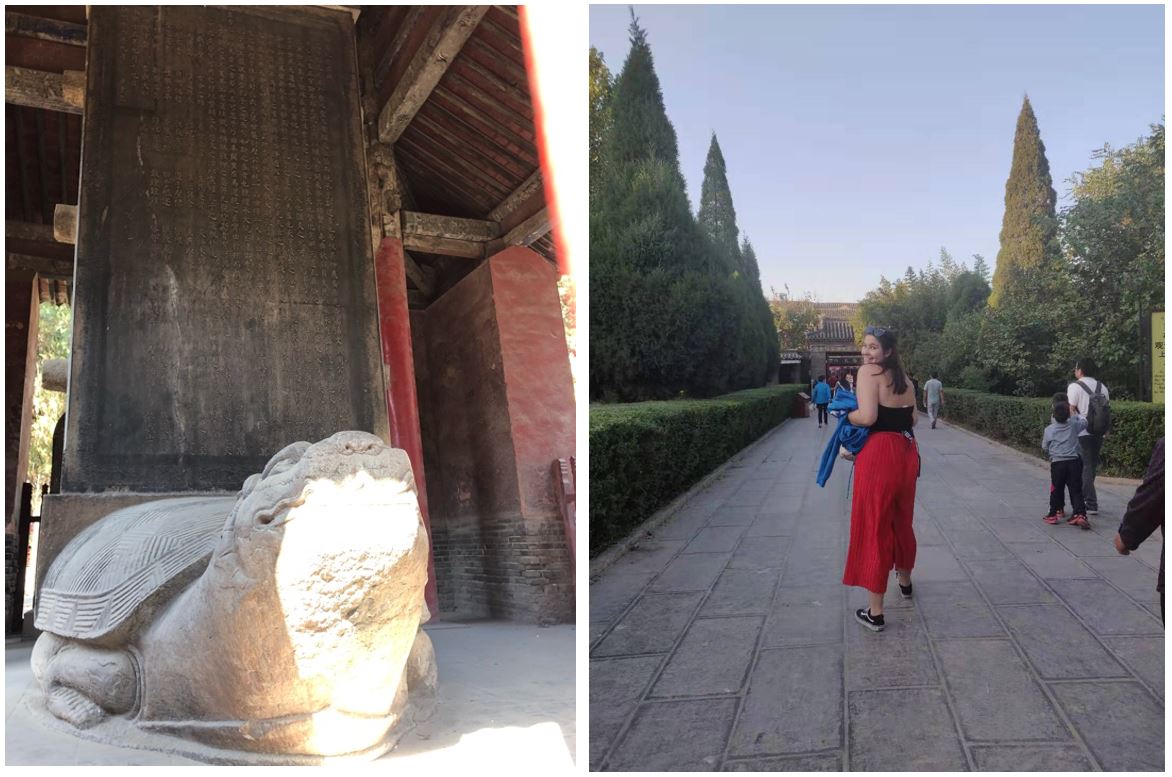 That night we went for dinner and then treated ourselves to a ride home in a tiny Tuk Tuk style car which was hilarious to say the least.

Our last day in Qufu was spent doing some shopping and trying some local food while dodging in and out of the rain. Then in the afternoon we headed to the train station where we prepared for our 10 hour standing (yes, standing, as when we booked the tickets home it was all that was left) train journey home. This was definitely an interesting experience as you literally had to just stand in whatever space you could find down the aisle of the carriage or at the end near the bathroom and water fountains, however you could never get too comfy as food trolleys constantly needed past to go up and down the carriages. Sometimes if you were lucky a seat would become available between stations however this was very rare as our train was practically sold out the full journey. I didn't mind the train too much though as it gave us a really good chance to speak to native speakers and practice using our Chinese in real life. I spent a large portion of the journey talking to an old man and his wife whose seats were close to where I was standing. It was so satisfying to actually be able to understand most of what they were asking me, although I did have to pull out my Pleco dictionary app a few times for some topic specific words. This chat certainly paid off in another way though as when the couple were getting off at their station which was a few stops away from ours in Tianjin, the man ushered me into his seat as he stood up muttering "quickly quickly" so that no one would get it before me. I then had a stroke of genius and, as people began to board the train, I pretended to be asleep (which wasn't difficult given I had already been on the train for 7 hours and so was, for lack of a better word, knackered). I could then hear a man who had just got on discussing with another passenger what they should do because I was in his chair. However, they kindly decided to let me continue to "sleep", which meant that I did actually manage to get a few hours rest before we reached Tianjin.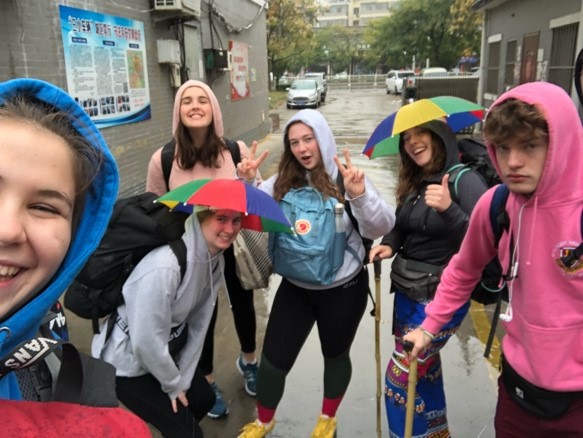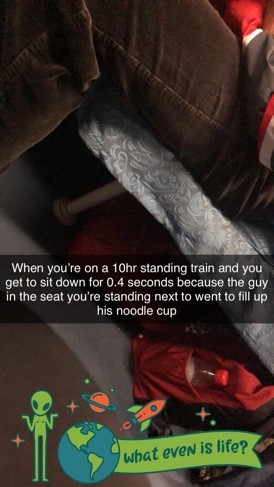 All in all it was definitely an experience however I doubt I will be buying another standing ticket for a Chinese train any time soon! That being said, my first proper traveling experience in China was amazing and I'm now really looking forward to having the opportunity to do more! I'm already starting to plan for our long holiday in January so hopefully there will be lots more pictures and stories to follow!