How to Spend Your Stipend
你们好!你们好吗?我很好!
This month I thought I would tell you all about shopping (买东西) in 中国。Online shopping is very popular in China, one of the main sites is Taobao where you can buy literally anything from fresh fruit and veg to T.Vs. With super cheap prices and speedy delivery, its very hard to resist. On the 11th November (11:11 Single's Day) there are huge sales online similar to Black Friday sales. This year on Taobao 10 billion 元 was spent in only 1 minute and 36 seconds after sales had officially started! 买东西 on the Taobao app is a great way to practise your Chinese. A good place to start is colours, so you can choose what colour of shoes you're buying for example. Can you match up the colours below? (You can check your answers with the word list)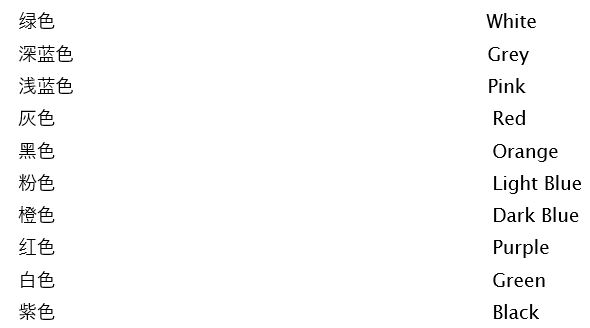 In the 11/11 sales I bought some new clothes for the winter, matching Christmas onesies, 3 pairs of shoes including some fake supreme Vans and hot chocolate powder! It's very easy to order from Taobao – it can be done in as little as 4 steps.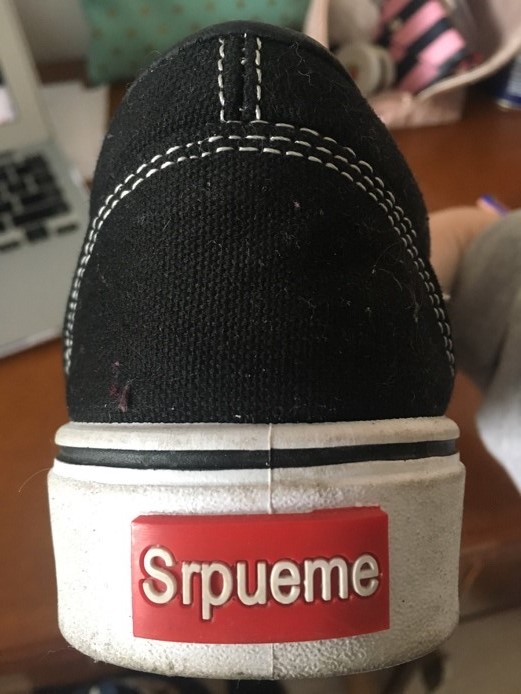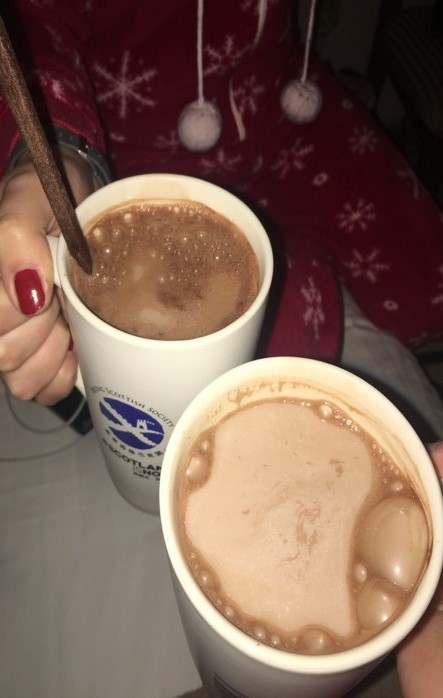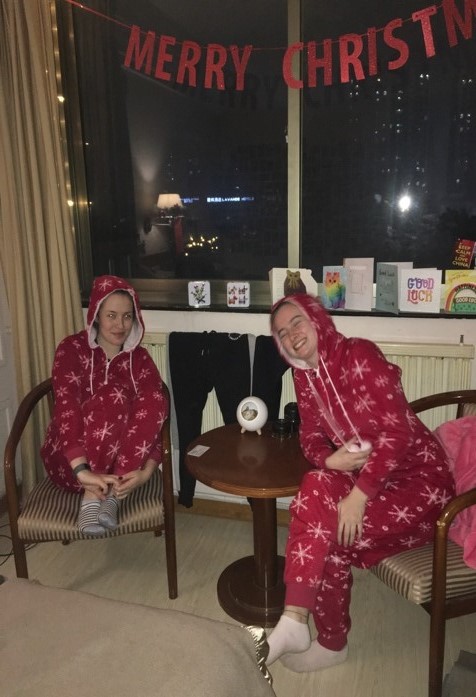 Step 1. Search for the item you're looking for (sometimes English is okay)
The word for jeans is 牛仔裤 which literally means cowboy trousers. As you can see prices are very cheap- less than £6 for a pair of jeans!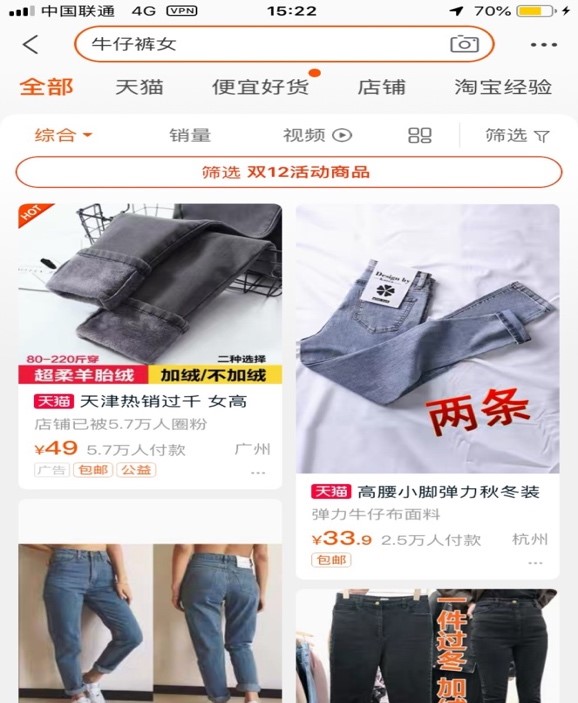 Step 2. Check customer reviews – look out for pictures of the actual product!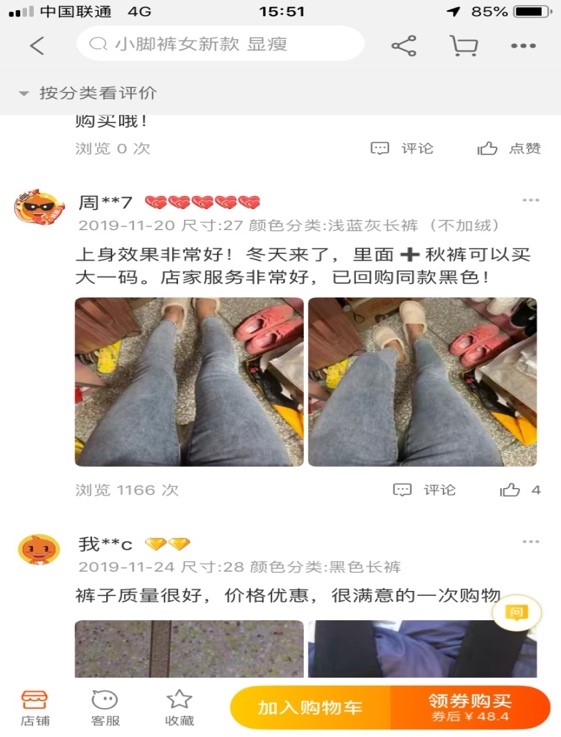 Step 3. Choose your size and preferred colour. I'm still not quite sure on Chinese sizing to be honest, I just know none of us have bought anything that has been too big yet!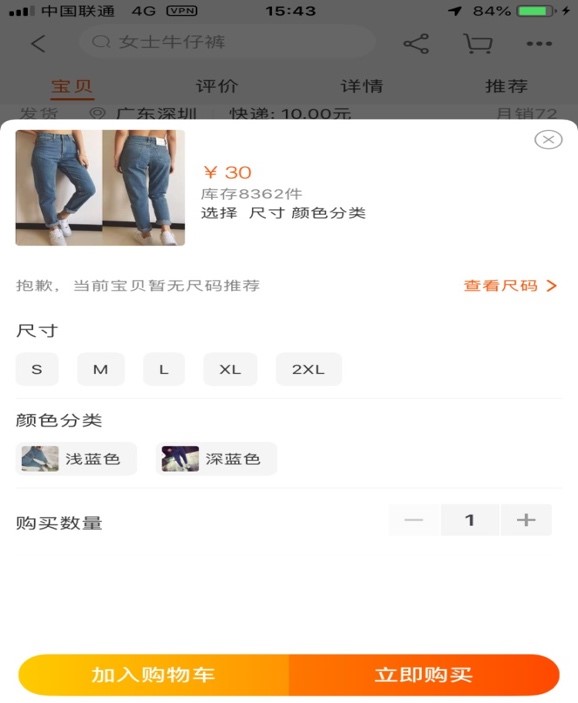 Step 4. Add to basket and pay! To add to basket click "加入购物车" the yellow button on the bottom left of the screen. The 橙色 button on the right means buy now "立即购买".
Delivery is extremely fast; everything is meant to arrive in 3 days! It is delivered just outside our accommodation at a collection point, pictured below.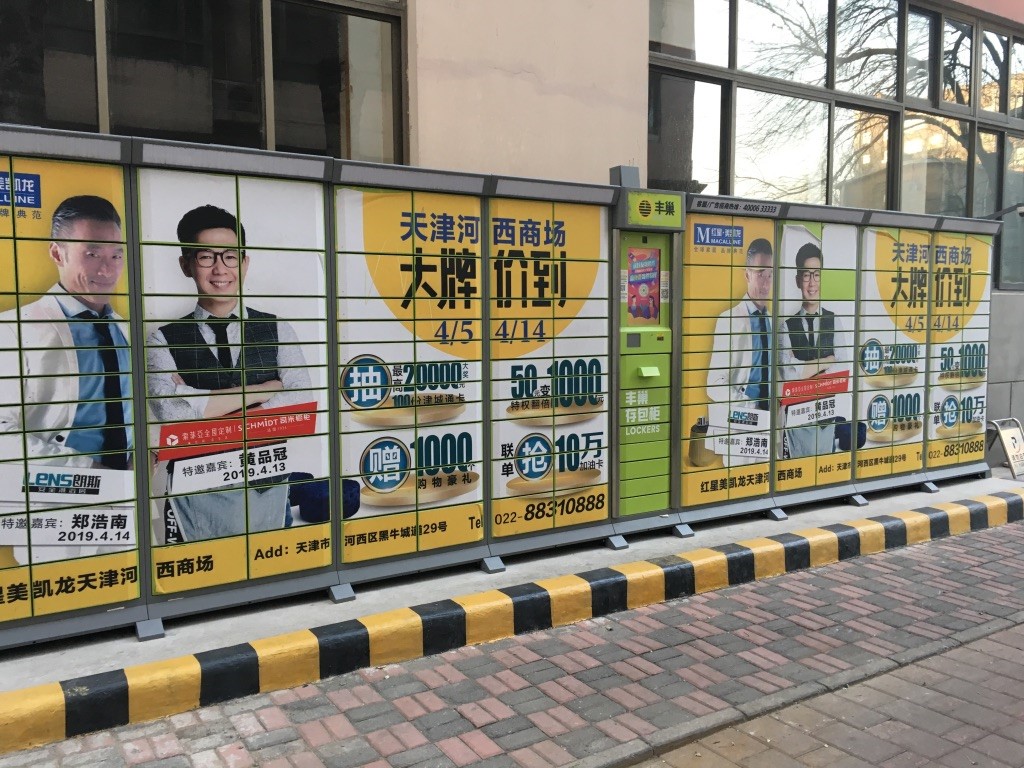 Sadly, I did have some mishaps, so I haven't only learned how to order clothes from Taobao but also how to return (退) them. Luckily this was not too hard to work out, with the help of Wechat translate and a camera roll of screenshots. In the same way our parcels (包裹) can be delivered to us, they can also be picked up straight from our door!
Our accommodation is in such a great location, we are 2-minute walk away from the nearest underground stop which can get us all around Tianjin very cheaply. Our subway stop is called 吴家窑which is easy to remember and spot on signs as the second character 家means home/family. We live a 15 minute walk/5 min cycle away from a huge shopping centre called Luneng CC Plaza which is a 六 story shopping mall, that dwarfs Silverburn. Every floor of the mall is dedicated to a different kind of shop. So there is a kid's floor, with clothes and toy shops, there is a women's clothing floor and most importantly the ground floor is full of Chinese(中餐) and Western (西餐) restaurants. There are two even bigger shopping centres in Tianjin, that are called Joycity. In the Joycities you can find everything including high-end stores like Gucci, cinemas, ice rinks 什么的。
We are also very close to various fruit markets and one supermarket (商店) which is very similar to supermarkets we get at home. One big difference I've found shopping in 中国 is that cash is not commonly used, everyone pays with their phone usually on Alipay or Wechat, by scanning a QR code at the till. This is one of our local fruit and vegetable markets.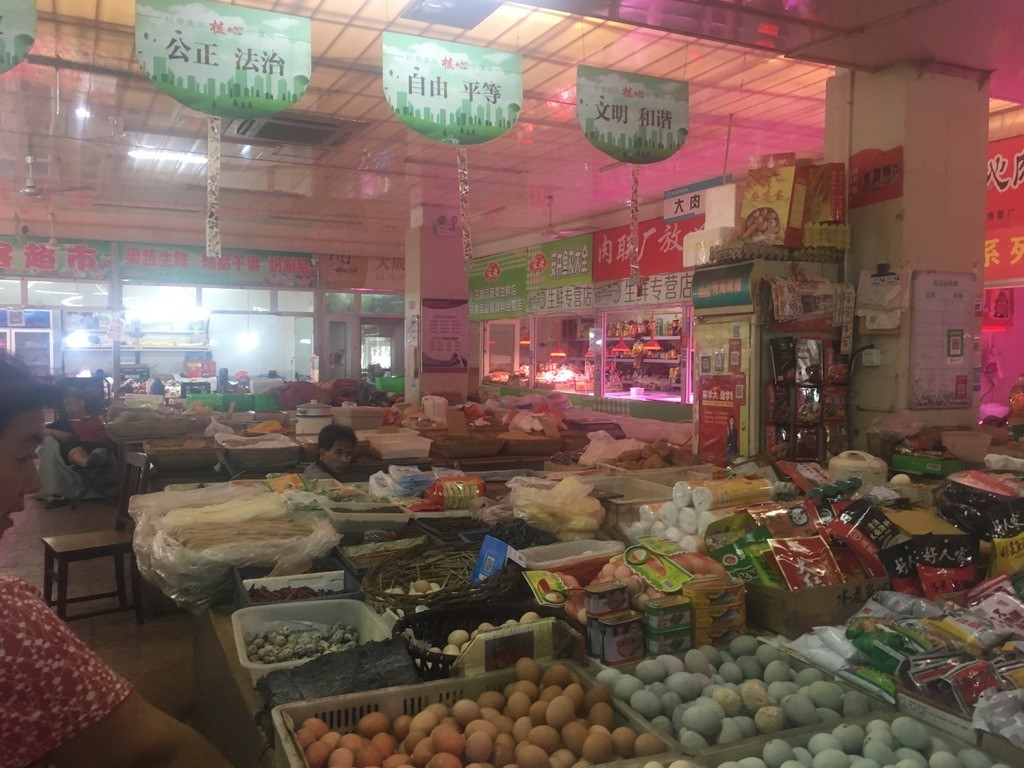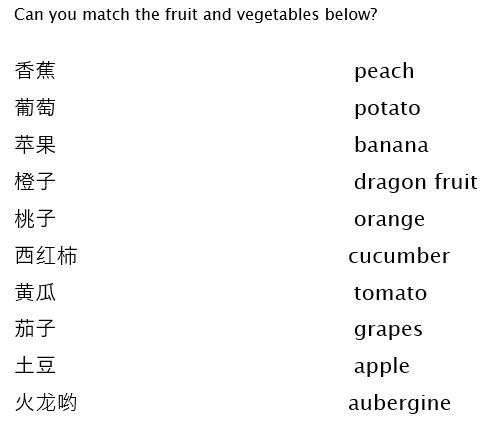 We also found a book market next to St Joseph's Cathedral, where the books are sold by weight, so they are much cheaper than the retail price. I bought two children's story books, that have both characters and pinyin, for less than £2 all together! There is a great selection of books, all in 中文of course.
买东西in 中国 is fantastic way to put into practise everything we are learning in class, whether it is having a wee chat with a familiar face or trying to haggle down the price of something.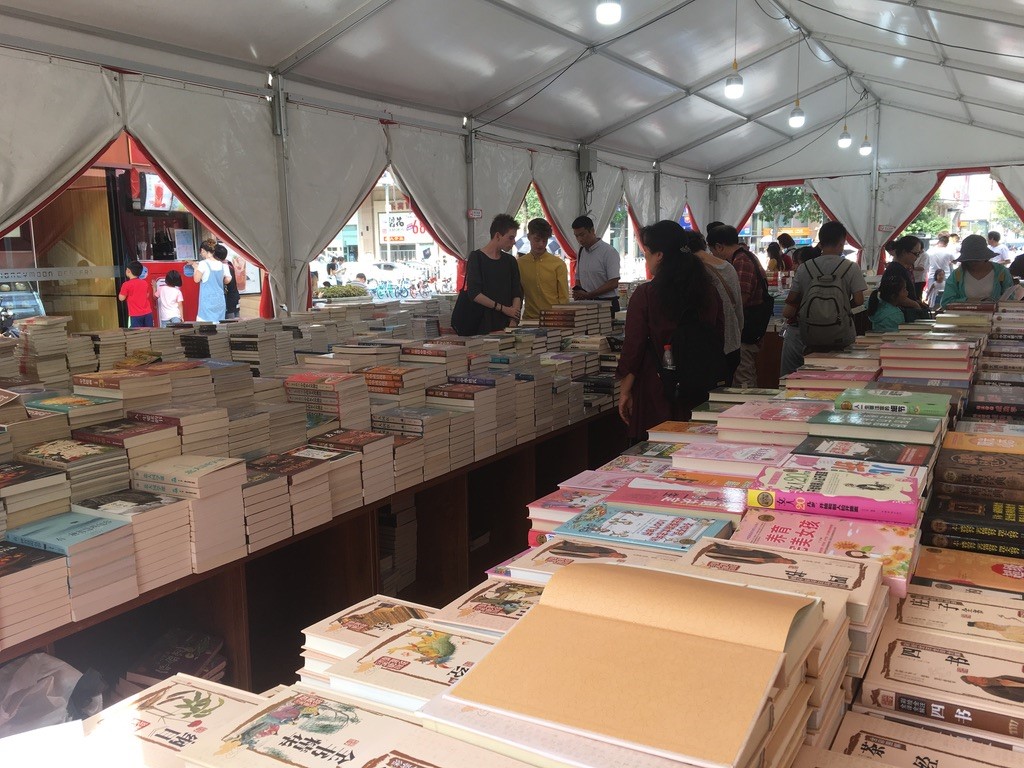 I hope you enjoyed learning about shopping in China!
See you next month,
Erin (艾伦)