Centre for the Study of Human Rights Law to co-host Secretariat of the Association of Human Rights Institutes
The CSHRL is delighted to be collaborating with the University of Edinburgh's Global Justice Academy to host the Secretariat of the Association of Human Rights Institutes (AHRI), a network of more than 60 institutes globally, involved in human rights research and education. The new Scotland Secretariat was endorsed by the General Assembly of the Association on Friday 28th April 2017. Dr Elaine Webster assumes the role of Executive Secretary alongside Dr Kasey McCall-Smith of Edinburgh Law School who assumes the role of Chair. They take over from former Chair, Dr Jonas Christoffersen, and Executive Secretary, Dr Eva Maria Lassen, both of the Danish Institute for Human Rights. Dr Elaine Webster said,
AHRI is an established community of scholars, which is growing globally. I am delighted to be able to make a contribution, and to work with a great colleague, Dr McCall-Smith, over the coming years. We both look forward to working with AHRI's Executive Committee and diverse member institutions, and we thank the Danish Institute for the outstanding work that it has done over the past five years.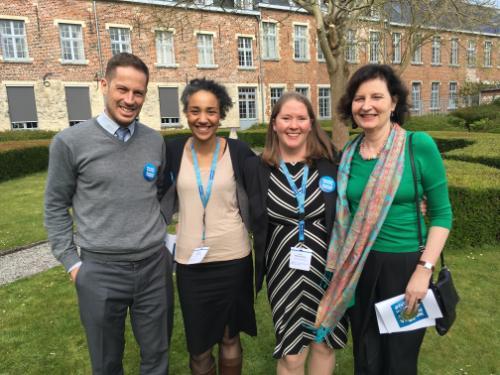 Spotlights
The expanding impact of human rights law on society is reflected in the breadth of our research interests