SCELG and the Royal Scottish Geographic Society celebrate the work of Polly Higgins
On Monday 10 September the Strathclyde Centre for Environmental Law and Governance (SCELG) and the Royal Scottish Geographical Society (RSGS) organised the award ceremony of the Shackleton Medal, which this year was awarded to Ms Polly Higgins.
Polly is a leading UK barrister who was awarded the medal for her leadership and courage in promoting the concept of ecocide within the international community and for her fight for a fairer, cleaner world. Her work has been inspired by the recognition that the Earth needed a good lawyer and, together with a unique team, Polly's work is striving to do exactly that. Before receiving the medal from Prof Charles Withers, Polly gave an inspiring talk to Environmental Law Honours students, members of SCELG, and members of staff.
SCELG and RSGS made all possible efforts to organise what was truly a remarkable and unique event, going the extra mile by organising a special train ride for Polly on her way down to the headquarters of her organisation, Ecological Defence Integrity, in England.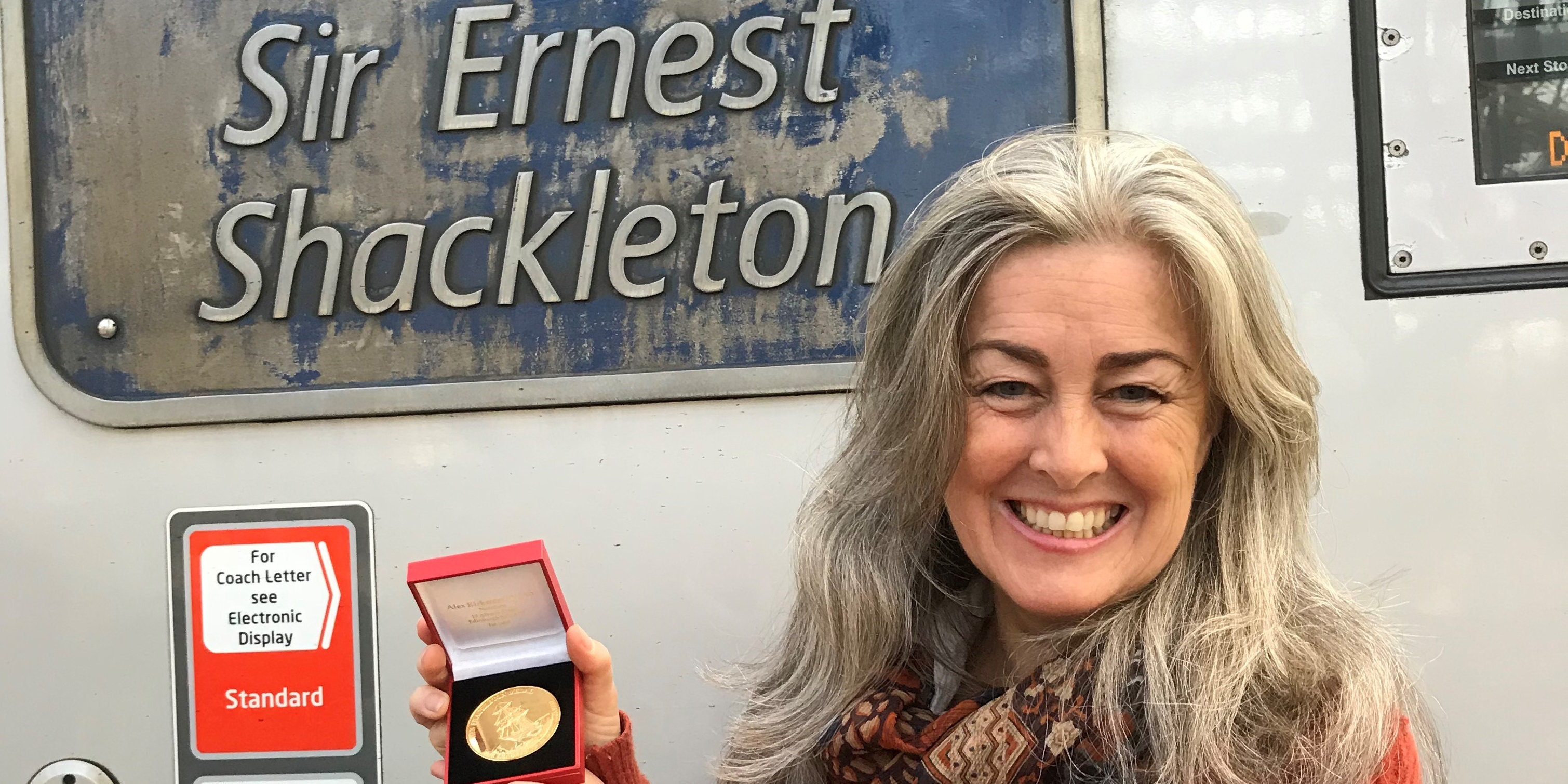 Polly Higgins, the Shackleton Medal and "Sir Ernest Shackleton" Train
Research and Practice-led Teaching and Knowledge Exchange
The talk by Polly Higgins and the event with RSGS are just two examples of how students linked to classes and programmes organised by SCELG can benefit from high-level practitioners. While most students at the talk were from the Honours Environmental Law cohort, our postgraduate community on the Law School LLM in Global Environmental Law and Governance and our PhD researchers benefit from similar events.
Polly travelled back to England on a Super Voyager train named the "Sir Ernest Shackleton". However, this was just a fortunate coincidence.