Range of Analyses

Compositional Analysis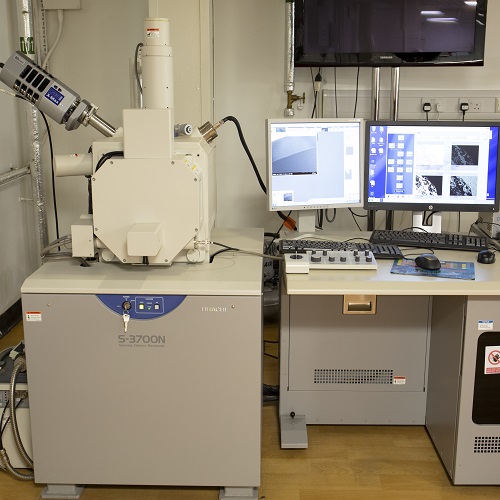 Scanning Electron Microscopes (SEM)
Two SEMs - a Field Emission SEM (HITACHI SU-6600) and a Tungsten Filament SEM (HITACHI S-3700)
A five-segment backscattered electron (BSE) detector for material composition imaging
Elemental analysis and mapping by energy dispersive spectroscopy (EDS)
Wavelength dispersive spectroscopy (WDS) for concentrations ≤500ppm or element overlaps (e.g. Mo/S)
Scanning transmission electron microscopy (STEM) on thin films
Variable pressure mode for non-conductive specimens – i.e. no need for carbon/gold coat
Non-destructive analysis on small components through a large chamber (300 x 110mm)
In-situ micro-mechanical tests (2kN load cell & video capture)
Environmental capability.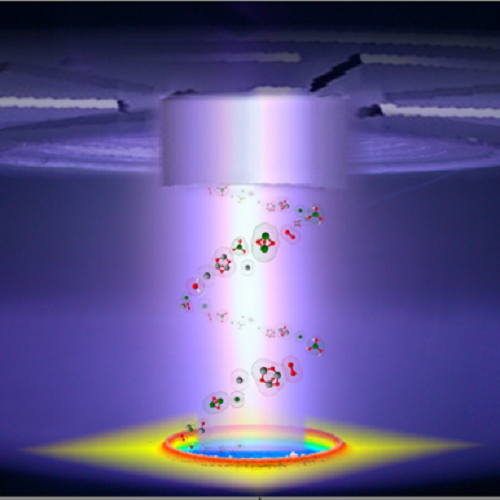 Glow Discharge - Optical Emission Spectrometer (GD-OES)
The only GD-OES in Scotland and one of four in UK
For qualitative and quantitative elemental analysis, and depth profiling (up to 150μm) of conducting and non-conducting materials
Measures simultaneously multiple elements present in the material analysed
High sensitivity to all elements (including gaseous or carbon)
Provides elemental information for thin layers and coated components with a resolution of 1nm, where chemistry at the coating-substrate interface becomes paramount.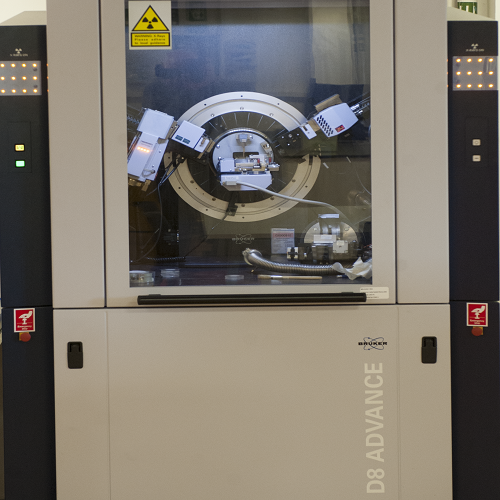 X-Ray Diffractometer (XRD)
The BRUKER D8 ADVANCE with DAVINCI XRD extracts structural information material and phase identification from metals and ceramics
Analysis can be completed at ambient and elevated temperatures up to 2000oC
Specimens can be in bulk or powder form, thin films, corrosion products or debris
Measured properties include phase composition, crystal structure, lattice parameters and mismatches, spatial orientation of crystals, crystallinity, residual stress, grain texture, and layer thickness.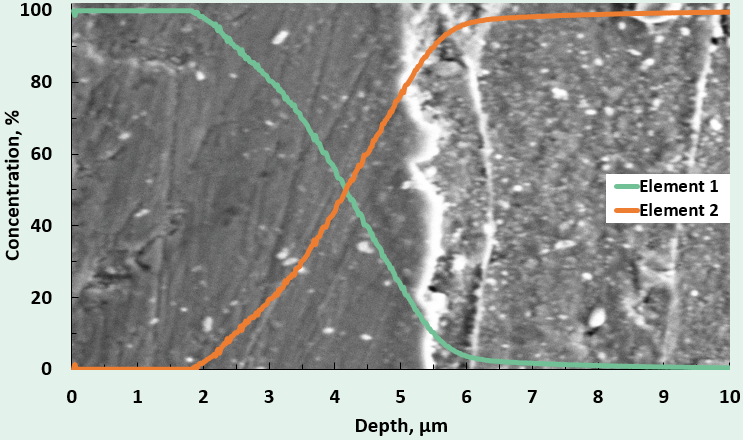 Example of a profile the GD-OES can produce