Together with industry, we're working in areas of global importance, from advanced renewable energy technologies and smart grids to leading-edge design for marine and aerospace electrical networks.
We play a pivotal role in research, teaching and knowledge exchange and aim to help address the shortage of engineers in the energy sector.
Strathclyde is a member of the Energy Technology Partnership (ETP), an alliance of Scottish universities chaired by our Principal, Professor Sir Jim McDonald. With more than 250 academics and 700 researchers, the ETP is one of the largest power and energy research networks in Europe.
Who we work with
Our partnership approach is helping the development of new technologies, enabling companies to compete on the world stage, informing public policy, and ultimately, helping to ensure a secure, sustainable and affordable energy future. Our partners include: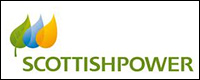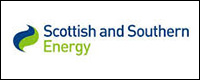 Our partnerships with business and industry ensure our graduates understand the needs of employers, and many of our globally relevant courses are supported by an industry-linked scholarship programme.