A consortium involving Strathclyde researchers that will deliver what will be the UK's first medical distribution network using drones has triumphed in the Scottish Transport Awards.
The Project CAELUS (Care & Equity – Healthcare Logistics UAS Scotland) consortium led by AGS Airports in partnership with NHS Scotland scooped the Excellence in Technology and Innovation accolade at industry awards in Glasgow on Thursday 29 September.
Drone network
The project, which brings together 16 partners including Strathclyde, is working to deliver what will be the first national drone network that can transport essential medicines, bloods and other medical supplies throughout Scotland including to remote communities.
CAELUS was praised by Scottish Transport Award judges at the event where Minister for Transport Jenny Gilruth MSP and host Grant Stott welcomed 450 industry professionals to celebrate the people and organisations that make a real difference to transport across Scotland.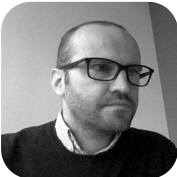 Principal Investigator Dr Marco Fossati, of the Aerospace Centre of Excellence at the University of Strathclyde, said:
"This award recognises innovation and dedication of the Project CAELUS team and the potentially transformative impact we can have on Scotland's healthcare system.
"The consortium's work aims to revolutionises the accessibility of the medical supply chain through investment and research in technology."
Fiona Smith, AGS Airports Group Head of Aerodrome Strategy and CAELUS Project Director, said: "We were delighted when we heard we had been shortlisted in the Scottish Transport Awards earlier this year, so to win is a fantastic achievement.
"The CAELUS project is set to revolutionise the way in which healthcare services are delivered in Scotland. A drone network can ensure critical medical supplies can be delivered more efficiently, it can reduce waiting times for test results and, more importantly, it can provide equity of care between urban and remote rural communities.
"This award is testament to the hard work by all the partners involved in this consortium and I thank them all as we continue onto the next phase of work."
Since securing £1.5 million in January 2020, the consortium has designed drone landing stations for NHS sites across Scotland and developed a virtual model (digital twin) of the proposed delivery network which connects hospitals, pathology laboratories, distribution centres and GP surgeries across Scotland.
CAELUS secured £10.1 million funding from the Future Flight Challenge at UK Research and Innovation (UKRI) in July launch its next phase, which will involve live flight trials and removing remaining barriers to safely using drones at scale within Scotland's airspace.