Ten leading figures from fields including business, engineering, science and the public sector are having their achievements recognised with honorary degrees from the University of Strathclyde.
The distinguished recipients are joining Strathclyde students in graduation ceremonies, at the University's Barony Hall, which are running over the two weeks to Friday 1 July.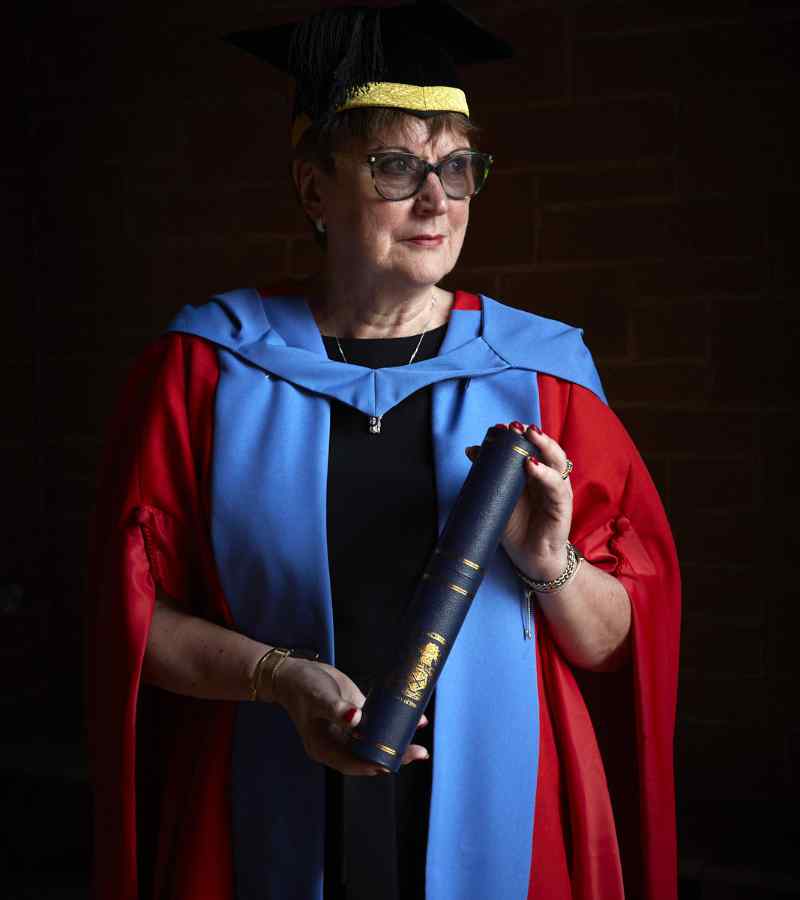 Each has made a significant contribution, nationally and globally, in their respective professions.
Strathclyde Principal Professor Sir Jim McDonald said: "We are awarding honorary degrees to people who have excelled in their chosen fields and who have made a positive difference throughout their careers.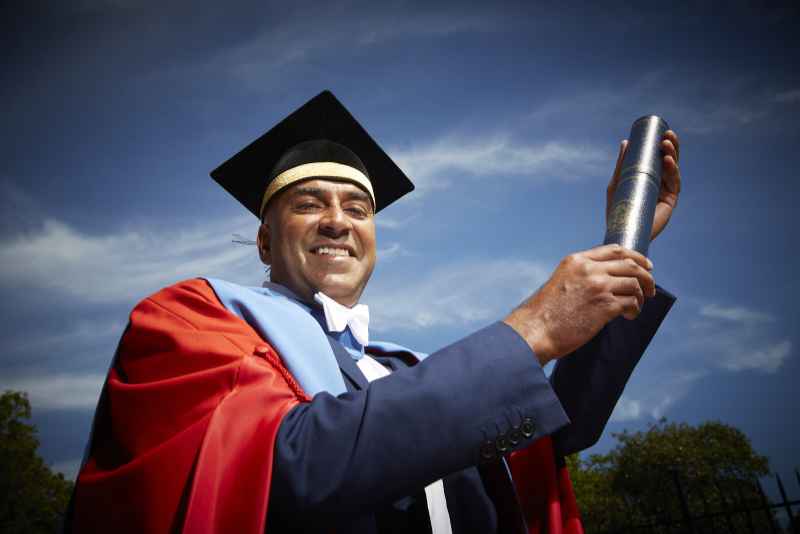 "They are ideal exemplars and role models for our students to follow as they embark on their own careers. Their personal and professional qualities have brought them many years of success and we have great pleasure in offering them recognition for this at Strathclyde."
Honorary degrees are being presented to:
Amar Latif (D Univ), Strathclyde alumnus, entrepreneur, TV presenter and founder of Traveleyes, a travel company which caters particularly for blind and visually-impaired tourists. He has presented BBC programmes Travelling Blind and River Walks and Channel 4's How To Get Fit Fast, and has also been a contestant on the BBC's Celebrity Masterchef
Professor Karel Luyben (DSc), Rector Magnificus Emeritus at Delft University of Technology, where he was Dean of the Faculty of Applied Sciences from 1998 to 2009. He has also served on the board of CESAER, the European association of 51 doctorate-granting specialised and comprehensive universities of science & technology
Leslie Stretch (DSc), Chief Executive Officer of customer experience management company Medallia. A Strathclyde alumnus, he joined Medallia in 2018 after 10 years as President and CEO of software company Callidus Cloud
Caroline Gardner CBE (D Univ), former Auditor General for Scotland. She held this post from 2012 to 2020 and is a member of the International Federation of Accountants' Board of Directors
Jack Sim (D Univ), Strathclyde Business alumnus and founder of the World Toilet Organisation. He established the Organisation in 2001 as a non-profit committed to improving sanitation conditions and access to toilets worldwide, and generating discussion about the issue
Dame Judith Hackitt (DSc), former Director General of the Chemical Industries Association and former President of the Institution of Chemical Engineers. She chaired an independent review of building regulations and fire safety following the Grenfell Tower fire in 2017
Paul Stein CBE (DSc), Chair of Rolls-Royce Small Modular Reactors. He first joined Rolls-Royce in 2010 as Chief Scientific Officer and subsequently held the posts of Research & Technology Director and Chief Technology Officer
Dr James Hay (DSc), founder of the JMH Group, a Dubai-based construction and luxury goods company. He previously studied at Strathclyde and worked for 27 years with BP
Professor Janice Kirkpatrick OBE (D Univ), Creative Director and Co-founder of design consultancy Graven. The company has worked on projects in more than 40 countries; she is a graduate of Glasgow School of Art, where she also served as Governor and Vice-Chair, and is a former chair of the Lighthouse, Scotland's centre for design and architecture
Dr Rabinder Buttar (DBA), founder of research contractor Clintec International Limited. She gained a PhD in Immunology from Strathclyde before working with three major pharmaceutical companies and, in 1997, forming Clintec.