The Fraser of Allander Institute at the University of Strathclyde has appointed Dr João Sousa as its new Deputy Director.
Mr Sousa brings with him over a decade of valuable experience as an applied economist specialising in public policy.
Prior to joining the Institute, Mr Sousa served as a key figure at the Office for Budget Responsibility (OBR), where he used his expertise to analyse complex economic scenarios and provide insights that have significantly influenced the nation's fiscal decisions.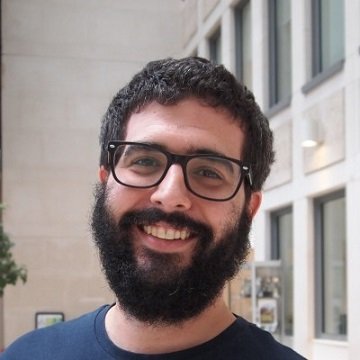 Professor Mairi Spowage, the Director of the Fraser of Allander Institute, said: "João's appointment is a real boon for the Institute and our leadership team. His extensive experience and leadership in the realm of public policy, fiscal analysis, and economic projections will undoubtedly bolster our offering.
"His impressive track record demonstrates his proficiency in evaluating the long-term sustainability of public finances, particularly through the incorporation of critical assessments of governmental strategies.
João's dedication to insightful economic analysis and his ability to navigate intricate fiscal landscapes will help to strengthen our output.
Incisive analysis
Mr Sousa has notably led high-profile analyses that elucidate the intricate relationships between economic developments, fiscal policies, and their impact on public finances. His pivotal role as the lead analyst during the 2022 Autumn crisis at the OBR showcased his capability to provide sound advice at critical economic moments.
Additionally, he was instrumental in coordinating the UK's comprehensive public spending forecast, a task that highlights his meticulous attention to detail and his commitment to accurate economic projections.
As Deputy Director of the FAI, Dr Sousa will contribute his wealth of knowledge to drive the Institute's role as the leading independent economic research institute focused on the Scottish economy. His proven ability to navigate complex economic landscapes and deliver incisive analyses will further enhance the Institute's capabilities and research output.
Mr Sousa said: "I am honoured to join the Fraser of Allander Institute and collaborate with such a high-calibre team to contribute insight and analysis of the Scottish economy to help inform policy decisions that can benefit society."
Mr Sousa gained a Bachelors degree in Economics at the University of Porto, a Master's Degree in Economic Policy at University College London and is in the final stages of PhD in Economics at Birbeck, University of London.