Two Professors at the University of Strathclyde have been named in an annual list of the world's leading analytical chemists - for the fourth time in five years.
Professor Duncan Graham, Executive Dean of Strathclyde's Faculty of Science, and Professor Karen Faulds, the University's Head of Bionanotechnology and Analytical Chemistry, appear in The Power List 2023, compiled by The Analytical Scientist magazine.
The list features 100 scientists, nominated and assessed for their excellence and impact over the past decade, to mark the 10th the lists. They are among 25 scientists chosen for the Connectors and Interdisciplinarians category.
Professor Graham and Professor Faulds make their, respectively, fourth and sixth appearances on the list.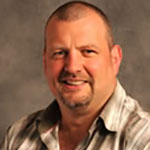 Professor Graham identified the secret to a successful interdisciplinary collaboration as "Taking the time to understand the language and expectations of the others in areas different to your own."
As an example of an interdisciplinary problem, he cited a current project on drug induced liver injury (DILI) caused by overdose on paracetamol, or acetaminophen.
"The current diagnosis process is too long to allow administration of the corrective treatment through the narrow therapeutic window," Professor Graham said. "We performed proof of principle experiments that led to a successful large-scale funded collaboration with clinicians, statisticians, industry, and ourselves to create a new, rapid point of use test for DILI that works within the right time scale, less than eight hours from ingestion.
"This is a really exciting interdisciplinary project that will make a difference to people's lives in due course."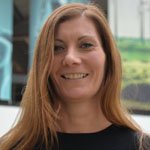 Professor Faulds said teamwork and enthusiasm were the secrets to interdisciplinary success.
"Analytical science is a hugely interdisciplinary area of research, allowing scientists to collaborate with others across a variety of disciplines and learn from each other to solve problems," she said. "I believe that everyone within a collaborative group should explain their part in the project to all the other participants. This allows each member to understand how the pieces come together, and learn from each other.
"There also has to be a common desire to work together and recognition that it's a synergistic partnership and not a transactional service provision to enable someone else to progress."
Professor Faulds added that interdisciplinary work had become essential to research in all major themes.
She said: "I think every big problem the world is facing has to be tackled through interdisciplinary work – from climate change and poverty to earlier diagnosis and treatment of disease. All challenges can be addressed by bringing people with different expertise together (and actually listening to them!) rather than working in silos."