MSc Forensic Science

Sara Akhdar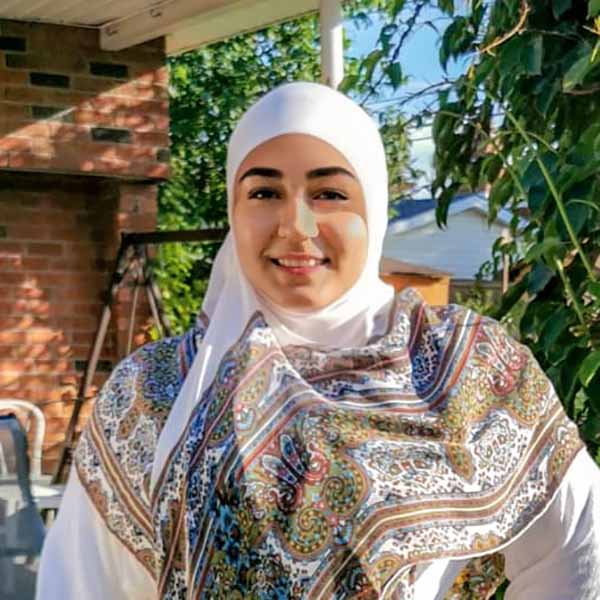 About Sara
My name is Sara Akhdar, I am a 24-year-old woman. I have an Honours bachelor's in forensic sciences with a Biology concentration from the University of Windsor, in Ontario, Canada. I also have a master's with merit in Forensic science from the University of Strathclyde, in Glasgow, Scotland.
I am Lebanese Canadian, and speak Arabic, French and English, as well as a bit of Spanish. I love animals, cooking, and travelling. Forensics was always my first choice of field study, and by pursuing this master's program I have pursued my passion, and I am aiming to enrich my skills and experiences in the field. My goal is to pursue a job in Forensics and help with the advances in the field.
Why did you choose to study at Strathclyde?
The program of masters in forensic science at Strathclyde has a great reputation in the forensic world. It was always my dream to pursue my master's degree there, since my first year of my undergraduate degree – I knew how greatly the curriculum is, and I knew it would be a challenge and an opportunity to leave Canada and be in another country, one as great as Scotland.
From the first day I arrived, the staff were helpful, always smiling, and made sure we are all comfortable. The University is also beautiful – it was nice to walk and look around campus feeling comfortable.
What do you like most about forensic science?
The laboratories, crime scene investigation, court exercises and so many others. The course allowed us to be involved and practice our skills rather than just being book focused. It allowed us to grow as scientists and practice for the real world. My program also had the best lecturers – they always insured we were doing our best, we were feeling okay, and were amazing in lectures.
What are you getting out of the course?
A master's degree, of course, but also, a great experience, wonderful friends from all over the world, and the best memories that will be forever cherished. Hopefully after graduating, I would love to start my career in Forensic Sciences and grow as a Forensic Scientist.
What would you say to anyone considering coming to study at Strathclyde?
DO IT! It might be scary to move away, but Glasgow felt like home immediately. It is beautiful, and Strathclyde university has the friendliest staff and a great multicultural mixture of students. The course load is fair, the city is fun, and you'll create friendships and memories that'll last you a lifetime.
I loved my experience at Strathclyde and was extremely sad that it was cut short due to COVID 19. One day, I'll come back to visit Glasgow, and hopefully reunite with everyone I have met. Even though for the first week in Glasgow, I did not understand anyone's accent, I am now proud when watching a show or movie and understanding every Scottish person, while everyone looks confused.