Anosh first joined Strathclyde from Pakistan as a Masters student, when he studied MArch Architectural Design (International). After developing a strong connection with the academics in the department of architecture he decided to stay on to pursue a PhD in Architecture. Read on to find out about his PhD journey...
Why did you choose to study at Strathclyde?
I first chose Strathclyde for my MArch in Architectural Design (International) degree. One of the main reasons behind my decision included the University's first-class learning and research environment. Other reasons included the programme's accreditation with the Royal Institute of British Architects (RIBA) and the Department of Architecture ranking highly amongst competitor universities in the UK.
How have you found the support from the staff in your department?
The staff have always been very helpful and supportive throughout my studies in relation to providing guidance about design issues, developing dissertations and research proposals, and in helping me to prepare applications for funding.
"My favourite aspect of studying at Strathclyde is the excellent support from the academic and research staff in the Department of Architecture, the Faculty of Engineering, and the University of Strathclyde."
What facilities have you used during your time at Strathclyde?
Since joining the University, I have been able to use the very high quality university library, the studio spaces and workshop at the Department of Architecture, and individual and combined study spaces throughout the campus.
Are you part of any groups or societies?
Yes, I am a part of the Greens Strathclyde, the Postgraduate Society, the Architecture 131 Society, and the Doctoral Researchers Group (DRG).
I am also the current Postgraduate Representative for the Department of Architecture and a tutor for the Cultural Studies class and Master's Thesis class.
What do you think of Glasgow/Scotland?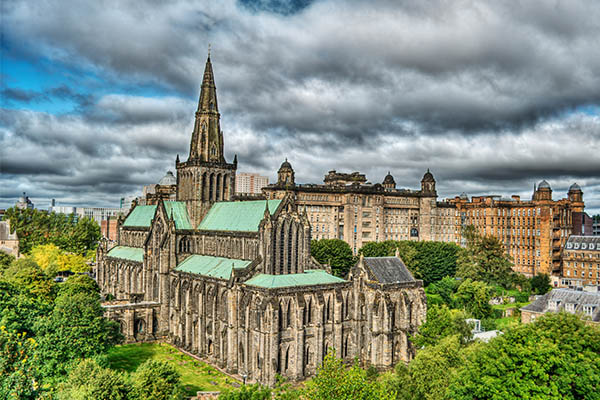 There is so much to explore in Glasgow, from the medieval Glasgow Cathedral to the neo-Gothic University of Glasgow to the Art Nouveau wonders of Charles Rennie Mackintosh. You can also take a ride on the City Sightseeing Glasgow hop on-hop off bus to get yourself acquainted with Glasgow City Centre, its shopping streets, and famous civic squares such as George Square.
Were there any funding opportunities available to you and if so how did they help?
There were several international scholarships available before I started my Master's degree, such as the Faculty of Engineering International Scholarship. Later when I applied for my PhD in Architecture there were further opportunities for me to apply for, such as the Student Excellence Award. These funding opportunities reduced my international tuition fees.
What are your ambitions for the future, and how do you think your time at Strathclyde will help you achieve your goals?
Strathclyde is preparing me well for my future envisioned career as an architectural researcher and designer. As an architectural research and designer, my ambition is to decrease the negative impacts of the building industry. Strathclyde is helping me achieve this by establishing a collaborative practice between stakeholders and research organisations that focus on sustainable housing and building lifecycle.