Chemical & Process Engineering

Precious Otti, PhD student

Precious is an international student from Nigeria. He's currently in Year 3 of his PhD in the Department of Chemical & Process Engineering having previously gained his Master's degree from same Department.
Why did you choose Strathclyde for your postgraduate research study?
Knowing nothing about Strathclyde initially, I did a bit of research and was happy with the reputation of the University and its international outlook.
Coming from a Chemistry background, the University offered a course that was of interest to me in the Department of Chemical & Process Engineering. This eased my transition from Chemistry to Chemical Engineering as I had always wanted to do Chemical Engineering.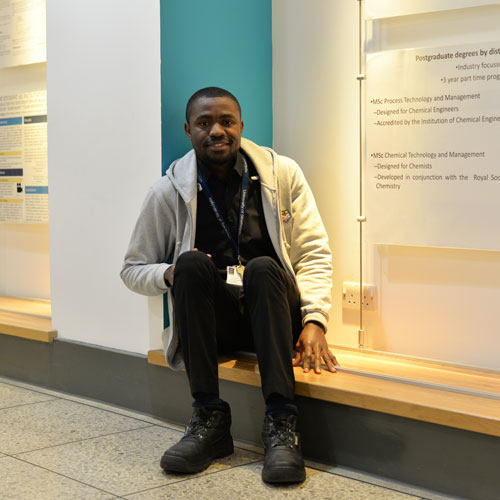 I loved it here and was happy to continue on to a PhD.
-Precious Otti
Tell us about the nature of your research?
My research is on combustion diagnostics. Precisely on diode laser spectroscopy for laminar flame studies focussing on cavity-enhanced absorption for detection of acetylene. Acetylene is a major precursor in the formation of soot, and soot is a known carcinogen and contributes to climate change.
What do you like about your research area?
What I love about my research area is that it is evolving with new techniques and improvements to existing ones. It is focussed on solving world challenges one of which is pollution and improving combustion processes.
What's the Strathclyde research community like?
The research community in Strathclyde is quite large. It cuts across a number of disciplines and is very diverse with lots of international students from all over the world. The Postgraduate Research Society is the umbrella body for all postgraduate research students.
What are the Strathclyde facilities like?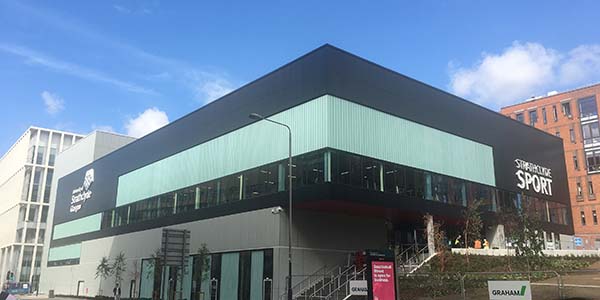 The facilities here are great and I am very impressed with the new sports centre. The TIC building highlights it all for me as I have attended a few events in it and also do some work in a lab that is housed in it. The printing facilities, computer labs all around the campus and seminar rooms, just to mention a few are great.
Tell us about the support from your supervisor and the wider Strathclyde team?
I get a lot of support from my supervisor both in formal and informal ways. The wider Strathclyde team are always ready and available to support whenever I reach out to them and that's excellent.

What's the best thing about Strathclyde?
I do some work across two departments, so for me the best thing about Strathclyde is the interdisciplinary collaborations which I commend.
What would you like to do after your PhD?
After my PhD, I would love to remain in the research community. This would mean applying the knowledge and skills I have gained to solving problems through research, be it in the academic environment or in the industry.