Naval Architecture, Ocean & Marine Engineering (PhD)

Margot Cocard
Margot first joined Strathclyde from France as an undergraduate student on the BEng in Naval Architecture with High-Performance Vehicles. After completing her Masters elsewhere, Margot decided to come back to Strathclyde for her PhD in Naval Architecture, Ocean and Marine Engineering. Read on to find out more about her PhD journey...
What were your reasons for deciding to study a postgraduate research degree at Strathclyde?
I decided to study a postgraduate research degree because I am considering a career in academia. I find it interesting to be able to focus on a specific subject and to improve my knowledge and skills in this area.
I first heard of Strathclyde during my time in the UK as an au pair. After studying my undergraduate degree here, I went for a year to Southampton to complete my masters, but then came back to Strathclyde for my PhD studies because I had a really good experience here during my undergraduate studies. I always found the staff in the Department of Naval Architecture, Ocean & Marine Engineering (NAOME) really supportive.
Were there any funding opportunities available to you and if so, how did they help?
As a postgraduate research student, I had the chance to get a studentship that covers my tuition and stipend fees. There are often several scholarships available for students to apply for, and other opportunities to consider to get funding. For example, as part of my BEng, I was selected to get the John Anderson scholarship by applying through my Department.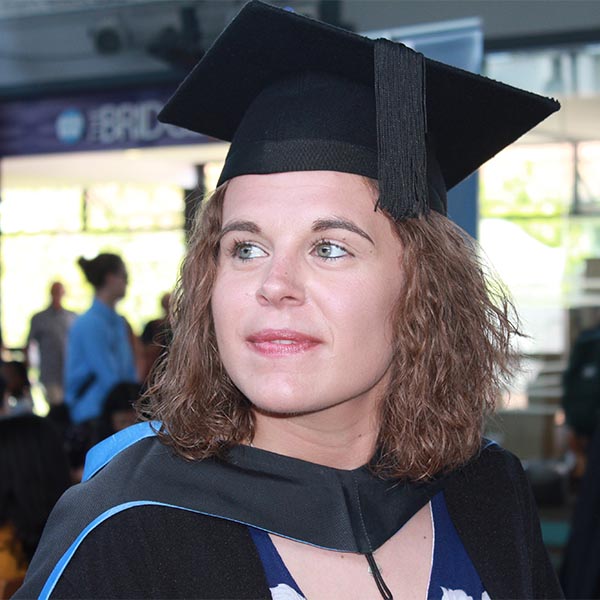 What facilities have you been able to use during your time at Strathclyde?
As part of my PhD, I do some experimental work and therefore I work quite a lot at the Department's Kelvin Hydrodynamics Laboratory. The facility has a 76 metre towing tank, which I use the most for my research.
The Department of NAOME also owns a sailing yacht, Catalina, and students in the Department are able to take a training course which allows us to charter the yacht. Thanks to this opportunity, I have been able to sail and discover Scotland on several occasions.
What has been your favourite thing about studying at Strathclyde?
Being able to meet people from all over the world has been my favourite thing about studying at Strathclyde. I have had the opportunity to meet students, staff, colleagues and friends from different countries and different cultures. This has made my experience at Strathclyde even more valuable.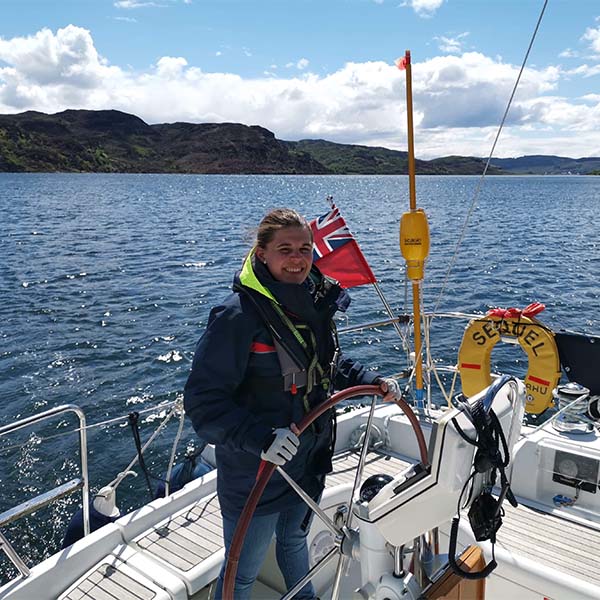 What do you think of Glasgow and Scotland?
Glasgow is a multicultural city, and it is the friendliest city I have ever visited. The people here are very welcoming and make you feel at home, make you feel part of the city. The city's slogan of People Make Glasgow is definitely true! I love Glasgow, it is a relatively big city and is very active; there are so many activities to do and events going on. It is an amazing city to live in, especially as a student.
Scotland is also a beautiful country, full of history. By studying at Strathclyde, I have been able to discover and explore this wonderful country, which I love.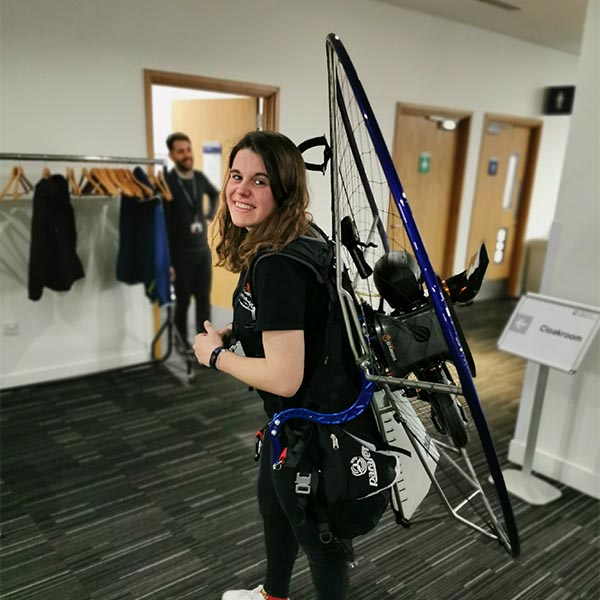 Are you part of any groups or societies?
I am part of several societies and groups at Strathclyde University, including the IEEE Oceanic Engineering Society, Strathclyde University Naval Architecture Society, Strathclyde's IMarEST Student Section, Women+ in Engineering and the Doctoral Researchers Group.
I am also a NAOME Postgraduate Research representative and I have created a society for the NAOME PGR students. In the past, I have also been part of the executive team of the Strathclyde Hot Air Ballooning Society and TEDx University of Strathclyde.
Strathclyde has so many clubs and societies to join, suitable for everyone. They are a great way to meet new people with similar interests! Some are related to personal interests and sports, while others are beneficial professionally. For example, the NAOME department also connects us to professional bodies such as the Royal Institution of Naval Architects (RINA) and the Society of Naval Architects and Marine Engineers, two further societies which I am part of.
What are your ambitions for the future and how do you think your time at Strathclyde will help you achieve your goals?
I am still undecided on what to do in the future, I am not sure if I would prefer a career in industry or academia. But whatever career path I choose, Strathclyde has enabled me to develop myself personally and professionally. It has offered me the opportunity to learn and improve my skills and competencies, but also to connect professionally with others. Throughout my time at Strathclyde I was able to attend different presentations, conferences, and career fairs.
I have also developed my professional skills after being given the opportunity to be a mentor, tutor, and a department representative. These have been great opportunities to be part of, that have developed me as a person, and as a professional.
Would you recommend Strathclyde to other people and why?
I would recommend Strathclyde to other people. My experience at Strathclyde has been unforgettable in different aspects, and I have loved it. As mentioned, I have been able to develop myself as a person, but also as a professional. I have been able to meet incredible people and take part in a wide range of activities and events that I will never forget.
My experience at Strathclyde has been unforgettable in different aspects, and I have loved it.