Computer & Electronic Systems (MEng)

Wiktor Jurek
Why Strathclyde
I first heard about the University of Strathclyde through the brilliant Scottish Space School programme. The High school I went to advertised The Space School, and due to my affinity for Physics, Maths, and well.. Space, I thought it would be a great idea to apply. Since then, I've been a #strathclyder at heart!
Strathclyde is renowned for having some of the best engineering facilities in Scotland. The idea of having access to brilliant tools, research and resources swayed my way towards Strathclyde - it made the decision to study here easy for me.
About the course
My course is great for networking with people with a passion for computing and electronics. It was through the people I've met on my course and the fantastic careers service that I had managed to secure a job after my first year of studies.
The highlight of my studies so far has to be meeting amazing people, learning new things, and basking in the warm atmosphere that the campus provides.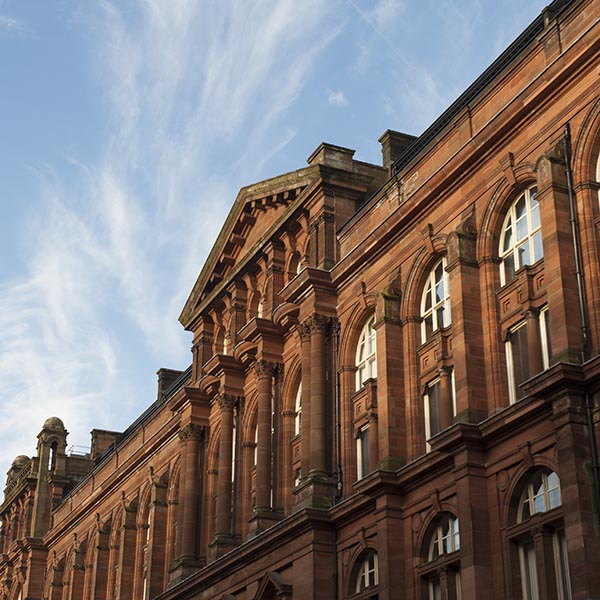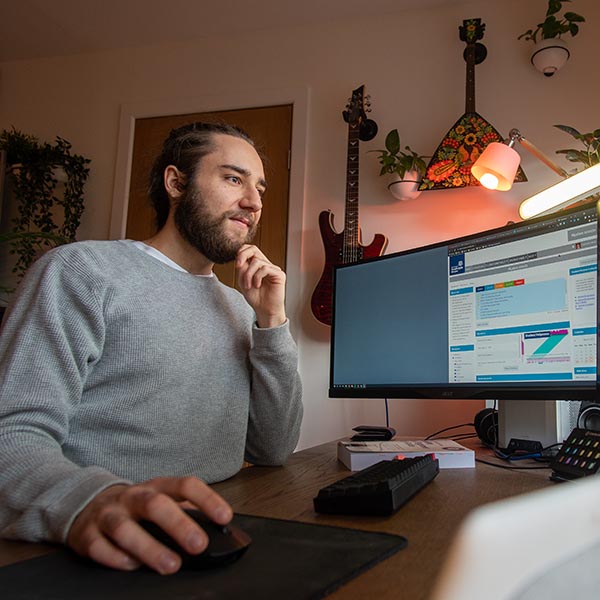 Blended learning
Every university faced challenges when moving to online learning during the pandemic. Lecturers at Strathclyde adapted their course content accordingly, and the disruption for me was minimal.
I've found that online learning has been good. Understandably, every module and class experienced disruption of some kind, but the transition to online-based delivery has been carried out well enough for me to continue with my learning.
What I've enjoyed the most about online learning is that the assessments and tests are being taken entirely open-book. The move to online learning has allowed assessors to be more liberal in how knowledge and skill are examined. I think this is a significant progressive step forward in the way Universities assess their students.
I've been able to interact with the staff through synchronous zoom calls and my student colleagues through standard social media means.
I've undertaken my studies at home. I have the privilege of having my own space to focus and study, so consuming the course content has been very easy for me.
Future plans & final thoughts
My goals for the future are to become a certified Cloud Engineer. Strathclyde - and especially the careers service - have allowed me to find a local startup that specialises in cloud computing. My certifications are already booked, and I'm looking forward to sitting the tests.
If you have a keen interest in Engineering or Computing, I'd highly recommend Strathclyde. The people I've met and the lessons I've learned will stay for me for the rest of my life!
I've enjoyed my time at Strathclyde, and I'm looking forward to moving on with my career!