Sara is in her second year of BSc Mathematics, Statistics & Finance. Here she tells us about what it's like to be a Strathclyder.
About me & why I chose Strathclyde

My name is Sara, I am 19 and my pronouns are She/Her. I am from Glasgow and currently in my second year, studying Maths, Statistics and Finance. In my spare time I enjoy spending time with my family, going out with friends and travelling.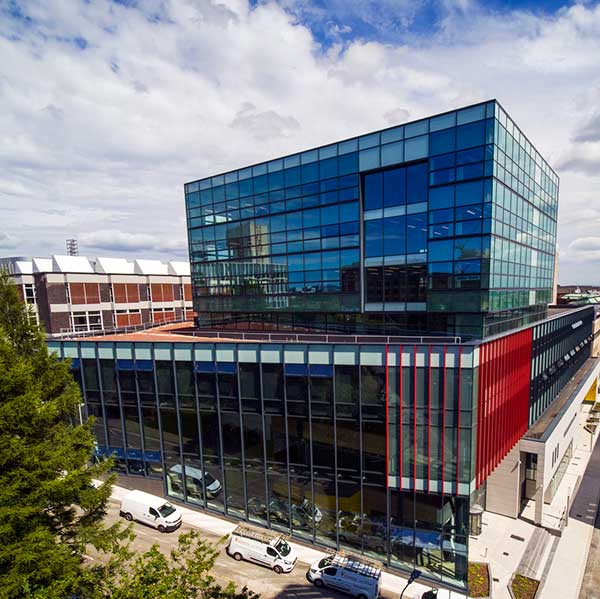 I chose to study at Strathclyde because I had heard great things from people who were at the University. I also love Glasgow and I knew that I wanted to stay here while I studied. The University seemed very modern too which appealed to me, and it has a great reputation.
The campus is a really nice environment. Even friends of mine who go to different Universities have commented on how nice the buildings and study spaces are. The new teaching and learning building, which is joined to the new union, is a great place to study or meet with friends, and there is always lots going on in there to get involved with.
Choosing Mathematics, Statistics & Finance
We had a speaker come to talk to my Advanced Higher Maths class during Maths Week Scotland who had studied at Strathclyde. They taught us about probability and infectious diseases as an example of how Maths and Statistics are used in practice which I found really interesting. That helped me choose my course. In addition, I decided to add Finance because I thought it would be a good way to keep my options open and to learn about a business subject as well.
The thing I like most about the course is that there is both group work and opportunities to work independently. I think group work can be a really good way to learn from others and take inspiration from their ideas. Also, I'm enjoying being on campus this year and being able to meet up with my classmates.
After I complete my undergraduate degree, I would like to complete a Masters degree in Applied Statistics. In the future, I would like to work as a Health Statistician because so far statistics has been my favourite class and a job like that would give me the opportunity to help others.
Words of advice
My advice to any new students would be to get involved in as much as possible. Strathclyde is a great university, both academically and socially. There are many clubs and societies to join, and I found this was one of the easiest ways to make friends. The staff are all really friendly and helpful which is reassuring, especially in first year. The classes are well thought out and there are lots of great teaching resources available. Also, there are lots of support systems for a range of things from mental health support to getting help with Maths and English. Glasgow is a great city to live in with lots to do and lots of opportunities.