Physics with Teaching (BSc)

Jade Jardine
My name is Jade and I began studying at Strathclyde in September of 2018. I have just completed my third year and will be moving onto my PDGE year in August. Before coming to Glasgow I lived in Dumfries, I have recently moved back there and will be commuting for my final year.
The main draw to Strathclyde for me at first was that, at the time, Strathclyde was the only University in Scotland offering a course that allowed me to do both a Physics degree and a teaching qualification in a four year course, which meant that I didn't have to come back and do a year postgrad. This was a pretty big attraction for me because my goal was to become a Physics teacher. Another big thing was that Strathclyde is in Glasgow, which was close enough to home that I could be back there easily, but far enough away that I really felt as though I had left home.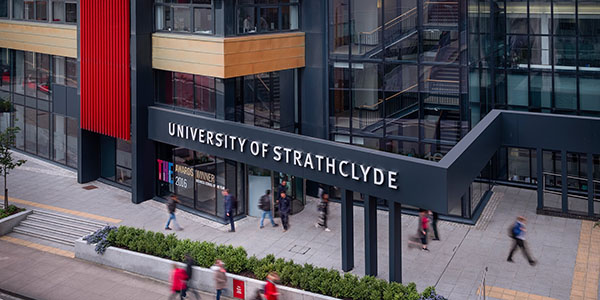 Strathclyde Business School from Cathedral St,600x300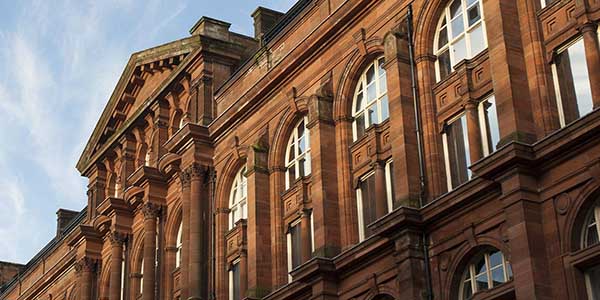 Front facade of Royal College building
I've enjoyed my time at the University, the buildings are a mix of modern, like the Business School building, and traditional, like the Royal College building. The lecturers are very approachable and I think that MyPlace is an invaluable resource. There are many amazing societies and clubs and the University has resources to help with anything from financial issues to mental health concerns. I think Strathclyde is a great University and I would recommend it.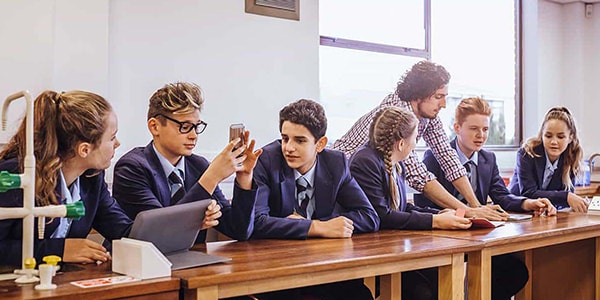 I chose to study my course because it was the quickest way to get to where I want to be, which is teaching Physics. I liked what I saw and heard on the open day and when I read about the course on the website. Strathclyde felt like the right fit for me, I loved Physics in high school, and knew that I wanted to teach it in the future. Strathclyde is where I wanted to make that happen.
I think the main thing I like about my course is the people I have met through it. But if we're talking course specific, then I'd say learning about new concepts, things that I hadn't heard of before. I also liked the tutorial classes in first and second year, they were always fun and a good way to apply what we had been learning. I like that we all have a PDA (Personal Development Advisor), who is someone you can go to with any issues you may be having about the course, or just life in general that may be affecting your studies or situation.
From the course I've learned to be independent. I moved away from home, met new people, lived in a new city. I think that may be the most important thing I will take from university, the skills I have gained that haven't got anything to do with Physics equations or experiments, but rather life skills. Communication, problem-solving, how to cook, budget and manage my time. And I suppose the BSc in Physics and a PDGE will also come in handy!
The first piece of advice I would give to someone who is considering studying at Strathclyde, or anywhere, is do your research, figure out if the course, the university, the city is right for you.
After that, don't worry about making friends, you'll find your niche, whether it is through flatmates in your halls, people on your course, members of the clubs or societies you join or even just someone you meet at the union. It was what I was most worried about, and I met friends for life within the first week of university, and more in second year.