Category Director Originals Footwear Adidas (Germany)

Martin Love
Why did you pick the University of Strathclyde as an institution?
The university was a natural fit for many reasons.
Firstly, it felt like every course in the DMEM department seemed to match each of my interests – sport, product design, making, creating and engineering. During my personal visit to the university I quickly realised the rich history that the department had with industry – there were success stories all over the place. This was something I wanted to be a part of.
Finally, sitting in the heart of Glasgow it had a vibe that I wanted to make the most of, especially when coming from a very small town.
Why did you choose your programme?
The course itself (BEng (Hons) Sports Design Engineering) was a marriage of my absolute passions at the time – sport, design and engineering. I also loved the flexibility that it offered.
If you were a pure engineer you could fit in, if your strength was industrial design and styling you could fit in, if you wanted to explore manufacturing and 3D modelling, you could fit in.
The course was the platform but how you shaped it along the way was up to you.
Unknowing to me at the time, the degree helped create the core fundamental soft skills that I still rely on today. Such as the ability to work as an individual and as part of a group, project management and communication (particularly presenting) skills and the initial exposure to managing people.
A lot of the hard skills I learned during the course got me into the sports industry in the first place. 'Sports Science and Biomechanics' gave me the basic understanding of how athletes and products interact. '3D Modelling and Engineering' was the unique skill that got me my internship and was my first role in the company for 4 years. Finally, the basic principles surrounding 'Product Creation' that were taught and explored in the course (Consumer Insights, Brief Creation, Concept Exploration, Prototyping, Testing, Refinement, Final Product and Manufacturing) are the backbone of the entire product side of the sports industry.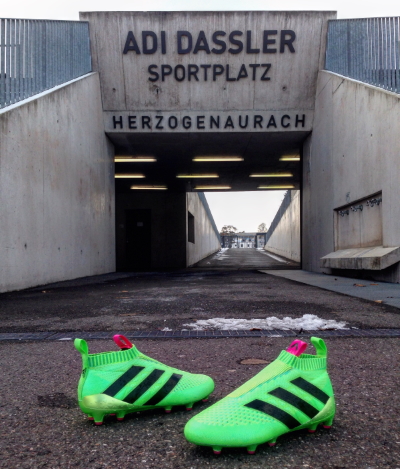 What was it like studying in DMEM?
It is a really creative environment when you are studying in DMEM. The staff are always willing to help. The facilities are great, especially the studio type feel which provided flexible and excellent working conditions. In summary, the exact recipe that you should experience within industry, making it much easier for you to transition from your studies into your future career.
What key skills did you learn as part of your studies?
The basic principles of 'Product Creation' that were taught and explored are still part of my everyday job.
3D modelling and engineering were relatively new when I first joined but this was the single most useful skill that I learned because it was the basis to my first role in Adidas. However, that's not to say it's a must because there are other skills that can get you to Adidas. For me personally, it was a hobby which was helpful as it is one of the skillsets they look for.
The approach to problem solving is one skill that I firmly believe that the University of Strathclyde and DMEM teach very well. When I look at all of the students who have ended up working at Adidas, problem solving is a skill that helps to separate us (DMEM graduates) in the competitive fight for a job. It's not to say the other applicants can't do it but the ability to tackle problem solving from a DMEM student seems to be different/elite.
Where has your career gone since you have graduated?
I cut short my DMEM Masters thesis in 2008 (gaining instead a PgDip in CAD Engineering) to join a 6 month internship with Adidas. After 11 years, I'm still here!
My career path has been the following:
2008 – CAD Intern – Adidas Innovation Team
2009 – Project Manager – Adidas Innovation Team
2010 – 3D Technical Manager – Adidas Football Footwear
2013 – Product Developer – Adidas Football Footwear
2015 – Senior Product Development – Adidas Football Footwear
2017 – Director Development – Adidas Football Footwear
2019 – Category Director Originals Footwear
In 2019 I decided to leave Product Development and move to Product Marketing. This was a decision made to become a more diverse and cross-functional leader. However, product is still at the core of what I do.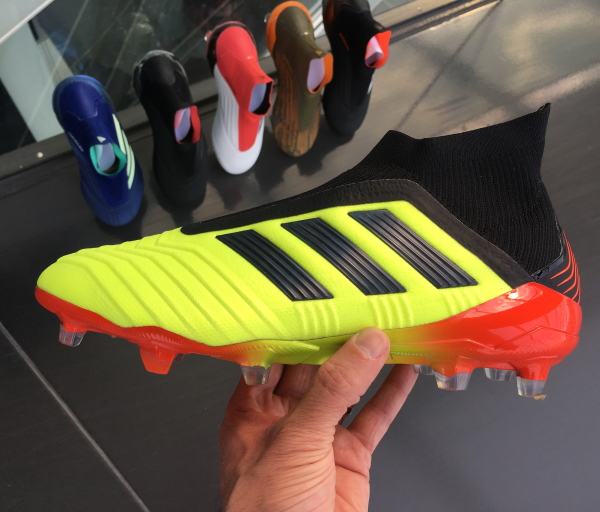 For those inspired by your career path, what tips would you share for someone wishing to pursue a career with a well-known competitive brand?
Keep pushing yourself, life learning never stops.
Have a mentality that you've never reached the top and keep adjusting your goals along the way.
Have an open mind to new ideas. Never give critical feedback unless you can contribute and help drive the project forward. Take time to understand people and understand their complexities – you will never achieve a project on your own or without collaboration within any industry. Everything you do should be fun. Follow your passions, make them a hobby and no day will feel like work!
What are some of the benefits and limitations of working for such reputable brands?
Key benefits are the resources at your disposal and the brand desire associated with them.
Biggest challenge is the amount of people involved and the pressure to constantly to deliver.
What are your ambitions for the future?
I will continue my journey into the brand side of Adidas, which will likely take me further away from product and more into the business and sales side. I want to push my boundaries, which will help the longevity of my career with the company. Moving away from Germany and into another market for a period of time will be critical for this to happen.
The pictures below are of the Adidas headquarters in Herzogenaurach, Germany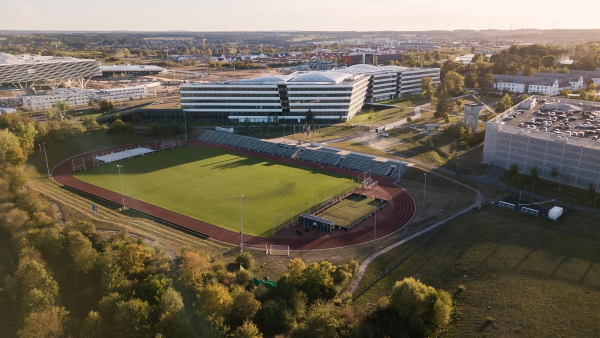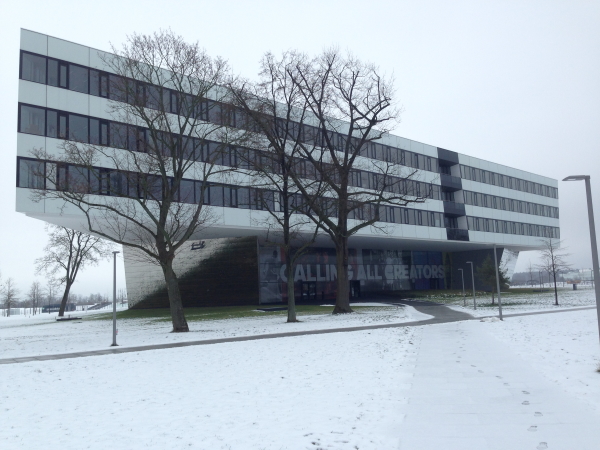 What excites you about the future of product design?
Digital and Data.
Consumers will soon start to be influenced by authenticity and purpose.
Mass consumerism will likely start to plateau and only buying what you need or what is connected to your core values as a human will become the norm.
If you could tell your 18-20-year-old self some advice, what would it be?
Be comfortable about feeling uncomfortable.
Questioning things is good but don't let it get in the way of making a decision. Making the wrong decision is better than not making any decision because even if it's wrong, you will still learn from it. Follow your passions.
What would you say to someone considering studying in or working with DMEM?
Best decision you could ever make if you feel the courses are connected to your interests.
Watch a video interview with Martin on the Adidas Youtube channel here.