Online CPD course

Technology and Innovation Management: Fundamentals
In the Technology and Innovation Management: Fundamentals course you will gain knowledge of how to define a strategy for a technology driven company and leave with an understanding of how to make innovation happen in your organisation. You will learn how to create and deliver value with a technology strategy.
This interdisciplinary course integrates key insights from research on strategy, management control, innovation, technology and organisational behaviour.
There is a second follow-on course available focussed on the models and tools of technology and innovation management.
We would recommend that students complete this Technology and Innovation Management: Fundamentals course before progressing onto the Technology and Innovation Management: Models and Tools course if they are new to this area of expertise.
Topics covered in the course include:
Introduction to Innovation Management and Technology Management: Introduction scope and content of strategic technology management, strategic analysis frameworks and innovation management
Tools of Technology Management: The Technology S curves and the determinants of industry evolution
Theoretical Perspectives in Innovation Management: Tools for exploring new markets. The nature of the innovator's dilemma.
Responding to Discontinuous Technological Change - Innovation and Path Creation: Why responding to discontinuous technological change is so difficult and what can be done about it
Duration
We would recommend that this online course provides 4 weeks of learning material, at 10 hours a week.
The benefit of online learning is you can progress through the educational material at your own pace, and complete the course quicker or slower than the average 4 weeks. You will also gain access to the course material for a full year, so that you can refer back to your notes or material after completing the course.
The course is available for students to start flexibly throughout the year.
Price
The course costs £250.
This course fee includes access to MyPlace our online learning platform, the course material for one year and a digital certificate of completion if you pass the final course test.
Who should attend
The course should be of particular interest to those interested in managing a business for which technology is likely to play a major role.
There are no entry requirements for this course.
Gain
If you complete the course by passing the final test, you will gain a digital certification of completion from a recognised university, adding to your CV and gaining competitive edge.
Online learning
This CPD course in Technology and Innovation Management Fundamentals is delivered entirely online, using MyPlace (Moodle) as the delivery vehicle. The course itself comprises of videos, articles, polls, discussions, tutorials, quizzes, activities which mirror the learning objectives of the residential course.
Online education has numerous benefits, for instance, many students can't make enough time for on-campus courses due to their full-time work schedules, family, and other personal responsibilities. Due to the nature of this course there will be no day to day support instead students will have the flexibility to work at their own pace. Online delivery offers the flexibility increasingly required by professionals in the field.
Choosing us as your CPD training provider
We are a leading provider of CPD training in Scotland. Our programmes are delivered by University of Strathclyde staff equipped with in-depth research knowledge and years of practical industrial experience in the field.
Our training is built on solid academic foundations of what makes a difference. Participants on our courses will be awarded a digital Certificate of Performance in Technology and Innovation Management Fundamentals from the University of Strathclyde.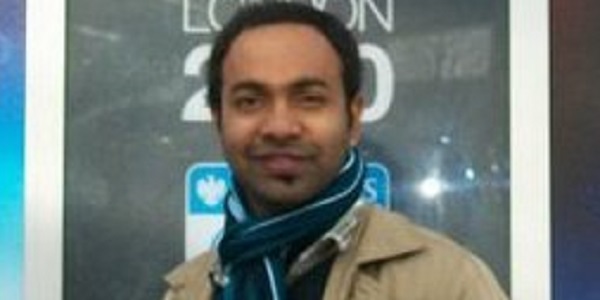 Dr Anup Nair
Course lead
Dr Nair (PhD, MSc, B-Tech, FHEA) is an academic within the Department of Design Manufacturing and Engineering Management at the University of Strathclyde. His research investigates the challenges associated with the crafting and execution of strategy and innovation within organizations.
Dr Nair currently leads a research project titled 'Managing in an era of Digital Disruption' which is the most comprehensive and in-depth study on the challenges and responses to digital disruption within British businesses. The NVT Group, NCR Corp, Atom Bank, The BT Group and Unilever are all currently participating in this research project.
Dr Nair has also successfully delivered a range of technical and commercial projects related to strategy, organisational transformation and business process re-engineering for several firms, including, Peak Scientific, Turner and Co, Kennedy Smith Press, Bioforce UK and Chivas Brothers.