The Centre has particular expertise in the macroeconomic modelling of energy and it works with partners across the university to bring current research from a wide energy base into the public debate. The global energy landscape is changing fast. This presents challenges to society, industry, commerce and governments as they seek to develop relevant and appropriate strategies.
The role of the Centre for Energy Policy is to bring evidence based critical thinking to addressing these challenges in all economic sectors. The Centre works closely with the Engineering Faculty, Strathclyde Business School, the Law School, the Offshore Renewable Energy Catapult, and the University's Technology & Innovation Centre to pursue interdisciplinary research, knowledge exchange and education in the energy policy arena
The Centre for Energy Policy
The role of the Centre for Energy Policy is to develop original research around energy and to harness the resources of the University of Strathclyde to input to the work of policy makers in energy.
The Centre for Energy Policy (CEP) was established in November 2014 and formally launched in May 2015. The Director Professor Karen Turner and the CEP team are supported by the CEP Advisory Group who give timely strategic input.
Our People
The Centre for Energy Policy is a multi-disciplinary research, knowledge exchange and policy stakeholder engagment hub. Built up with researchers, knowledge exchange fellows, visiting professors and our dedicated administrator who is also PA to the Director Professor Karen Turner. You can find out more about Our People here.
We want to work with you
The Centre for Energy Policy has build a strong network of academic, policy and industry links. We are always keen to establish contact with the wider energy community in the UK and internationally that have relevant research interests and expertise in energy policy.
Approaches from public, private sector and NGO groups working in the energy field and seeking to collaborate with CEP on energy policy topics are welcome. Contact us at cep@strath.ac.uk to find out more.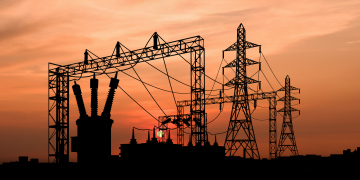 Strathclyde's strength in energy
The University of Strathclyde has a diverse and vibrant community of researchers working on energy and related topics. We are particularly interested to support colleagues who see a link to energy policy within their own work. The range of the Centre's current work can be found in the Projects section.
The Centre for Energy Policy Advisory Group
The Centre for Energy Policy Advisory Group gives strategic advice to the Director in order to help the Centre to develop its strategy and research direction. There is more than 20 members who represent a wide cross-section of the energy industry, from academics to private industry, public sector organisations to NGOs.