Scottish Students' Creativity Stirred by 2022 Beijing Winter Olympics
From 4-20 February 2022, the 24th Winter Olympics were held in Beijing, China. Viewers across the world saw the return of many iconic venues from the 2008 Summer Games, with the National Aquatics Centre, known affectionately as the 'Water Cube', even finding itself with a new more fitting name - the 'Ice Cube'.
And so it was in a giant 'ice cube' that Team GB finally made the medals table in the curling event: our women's team (captained by Scot, Eve Muirhead) grasping gold, and our men's team snapping up silver.
The name for curling in Chinese is 冰壶,bīng hú (literally, 'ice kettle')
Sports weren't the only big hit of the games, however, with a certain ice-clad panda, known as 'Bing Dwen Dwen' (冰墩墩, bīng dūn dūn) becoming an overnight sensation.
The excitement of some incredible sports coupled with one very adorable mascot seemed to have inspired some creative primary students across the Confucius Classrooms. The creativity and perspectives of these young sports fans proved especially popular online, with a post celebrating some of the works even picked up by Chinese broadcaster CCTV, and viewed over 22,000 times.
Take a look at some of the brilliant submissions below from students at Carlibar PS, Hawthornden PS, King's Park PS, Loanhead PS, and St Joseph's PS.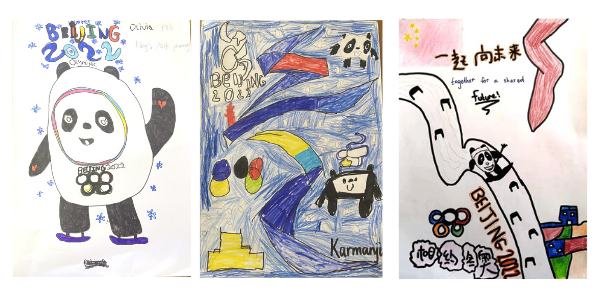 While our fluffy athlete certainly features prominently across the board, we were delighted to see students including many Chinese language elements. Some were incorporated for their visual impact, such as the central image's use of the character for winter (冬, dōng). Others include this year's official slogan, 'Together for a shared future' (一起向未来, yīqǐ xiàng wèilái), as well as 'Let's meet at the Winter Olympics' (相约冬奥, xiāngyuē dōng ào).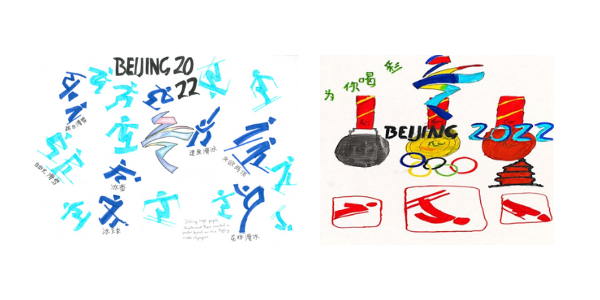 Many students chose to include some of the logos for this year's sporting events. The wintery blue poster above left even includes some of the events' Chinese names - perhaps picking out some favourite events. Above right we see this year's medals accompanied by the phrase 'We're cheering for you' (为你喝彩,wèi nǐ hēcǎi).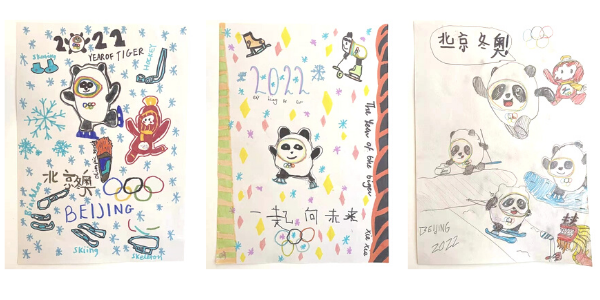 Some of the students above seemed to have Spring Festival celebrations fresh in their minds, including motifs and messages for 'The Year of the Tiger'.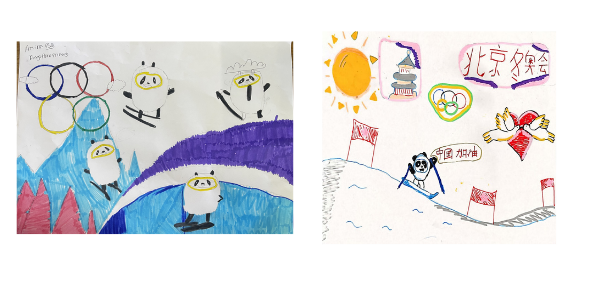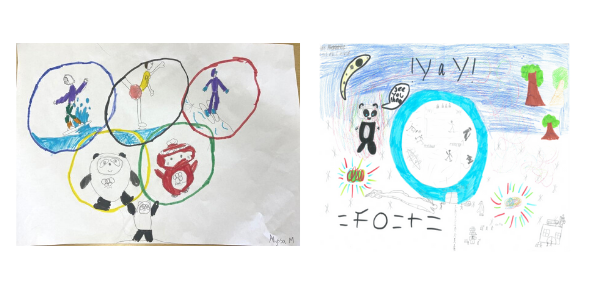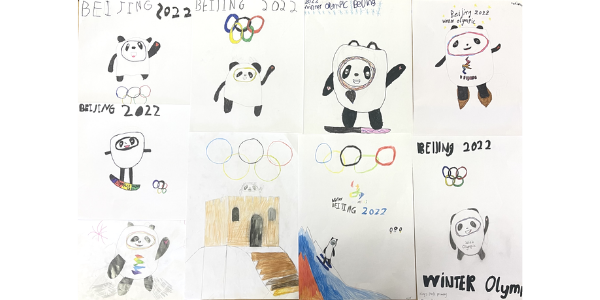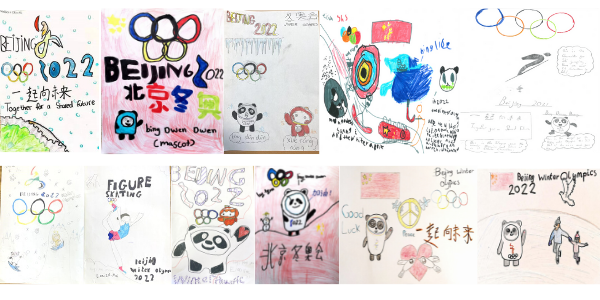 Extra points go to anyone who can spot our upcoming Paralympic Mascot.
We loved seeing these amazing posters and hope you will all join us as we cheer on our Paralympians when their stage of the Winter Games gets underway between 04-13 March 2022!