COVID challenges and tomorrow's lawyers
By Michael Randall - Posted on 18 May 2021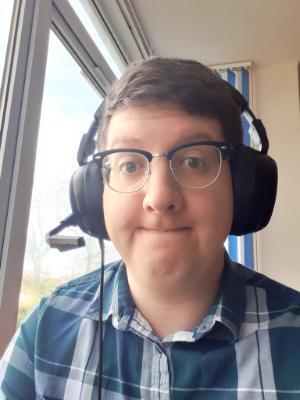 This July marks five years since I started at Strathclyde Law School. At interview, I was asked what I would like to be doing in five years' time.
Over time, I have taken on multiple roles in the School – the main two of note being the law school's Senior Tutor until January 2021, overseeing our pastoral care provision and then, since January, I have moved into the 4th year honours coordinator role.
Five years ago, no one would have predicted this. I did not think I would move with such gusto into the legal education discussion.
Yet these are roles which have shaped my contribution to the School and have also helped to shape what I am interested in and care about. Both roles have led to me speaking to students on a one-to-one basis to discuss their academic progress, and any personal circumstances that might be impacting that. And what I see in these meetings are justified frustrations with the position students find themselves in, and a fear that they will be penalised in some way for what they are experiencing.
I am well-known in the School for talking people's ears off with my opinions on what we should do to support students, and like everyone, have had to respond to COVID-19. However, COVID has not really introduced as many new challenges as you think – it has magnified the existing difficulties that students face. Some supportive colleagues suggested that this should be published for a wider audience, with the Journal of the Law Society of Scotland being a prime forum.
The trouble is, I can talk at great-length about this, and I am absolutely committed in the long-term to trying to improve the student experience. As a result, there are two versions of the article. The first appears in the Journal of the Law Society of Scotland's magazine, and can also be read on the Journal's website for the May issue. The second one is an online-exclusive version, again available on the Journal's website, which is longer and builds upon the examples I have cited in far more detail. To use an analogy, version 1 is the radio edit version (so think Pink Floyd's 'Another Brick in the Wall (Part 2)') whereas version 2 is the full album version ('Another Brick in the Wall Parts 1-3').
My thanks to Peter Nicholson of the editorial team for being receptive to the idea, and for helping to make the contributions to carry their weight across. I'd also like to thank my colleagues for their support and encouragement in getting this written.