The Centre for Law, Crime and Justice (CLCJ) brings together expertise in the study of law, crime, criminal justice, as well as inter-disciplinary between law, sociology, social work, psychology and computer and information science.
CLCJ conducts internationally leading cross-disciplinary research ; provides distinctive postgraduate programmes, and nurtures a thriving and substantial community of high quality post-graduate research students. Through its research, teaching, and public engagement events, CLCJ helps to shape public policy, discourse and practice.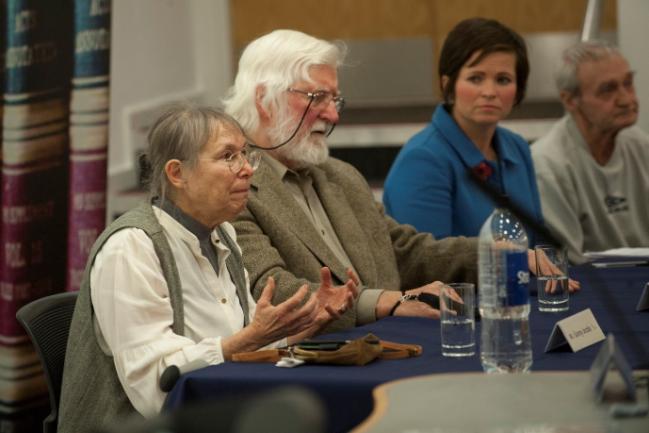 Sunny Jacobs speaking at Guilt of Innocence event on examining miscarriages of justice.