Professor Morgera at Glion Dialogue on the international recognition of the human right to a healthy environment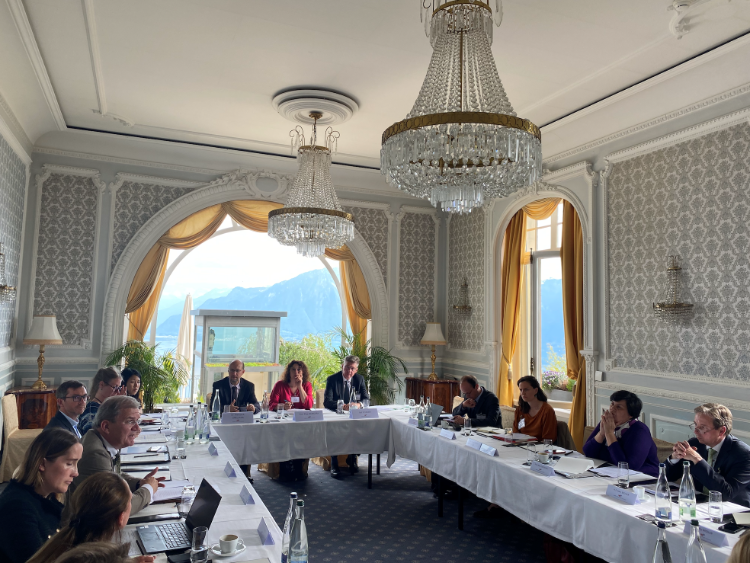 Professor Elisa Morgera was invited to the eighth Glion Human Rights Dialogue on 16-17 May 2022 in Switzerland, to focus on the question: "the right to a clean, healthy, and sustainable environment - what does it mean for States, for rights-holders and for nature?"
The Glion Human Rights Dialogue is a high-level event bringing together around 65 human rights practitioners and thinkers (including governments, UN officials, independent experts, environmental human rights defenders, and civil society) in an informal space for open exchange and innovative thinking. Prof Morgera had been invited to contribute to a virtual preparatory policy dialogue in February 2022, and was invited to provide a keynote introduction, following remarks by the UN Special Rapporteur on Toxics and Human Rights, for a break-out group on the scope and content of the human right to a healthy environment.
The meeting was held under the Chatham House rule, and was organised by the Governments of Switzerland and Liechtenstein, supported by the Universal Rights Group, and in partnership with the Permanent Missions of the Republic of Fiji, Iceland, the Republic of the Marshall Islands, Mexico, and Thailand.
You can read more about the points made by Professor Morgera at the website of the One Ocean Hub.