News

Strathclyde English academic shortlisted for Saltire Society Literary Awards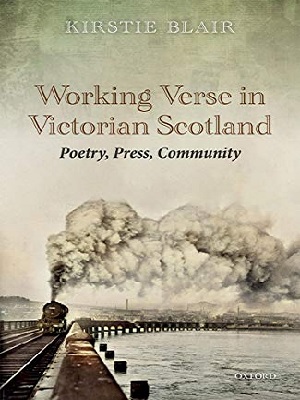 Kirstie Blair, an English professor within the School of Humanities, has been shortlisted for the prestigious Saltire Society Literary Awards. Kirstie's book, "Working Verse in Victorian Scotland: Poetry, Press, Community", has been shortlisted for the Saltire Research Book of the Year 2019. Announcements were made for the shortlist on Friday October 25th.
The Saltire Society Literary Awards are considered as Scotland's national book awards and they recognise work across six literary categories, including Fiction, Non-Fiction, Research, History, Poetry, and First Book. Winners of each individual category receive a cash prize of £2,000 and go on to be considered for the top prize of the Saltire Scottish Book of the Year, receiving a further £5,000.
Kirstie's nomination further promotes the expertise of the faculty and the University of Strathclyde as a whole. Winners for this year's ceremony will be announced at a ceremony in Edinburgh on Saturday November 30th.
You can keep up-to-date with Kirstie's research here >>
Find out more about this year's Saltire Society Literary Awards with a full list of nominees >>