News

Strathclyde English academic features in The Paris Review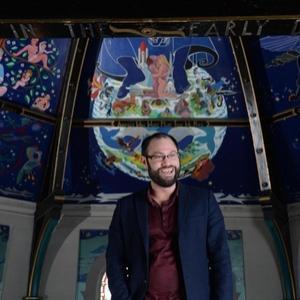 Dr Rodge Glass, Convener of the MLitt in Creative Writing, has authored an article for The Paris Review about the life, death and works of the great Glaswegian polymath Alasdair Gray. The article was published in New York and made available online and has since been made a featured article this week, being widely read and shared worldwide. The Paris Review is a quarterly English-language literary magazine established in Paris in 1953 and articles are now published in New York and made available online.
Dr Rodge Glass authored Alasdair Gray's biography, before his death in December 2019. Meanwhile, in Gray's memory, Glass will be curating and hosting an evening of responses to his life and work at the Aye Write Book Festival in Glasgow on Friday 13 March 2020. A host of high profile Scottish writers and artists who were influenced by or worked with Gray, including Janice Galloway, Alan Space and Bernard MacLaverty, will be in attendance.
You can read Rodge's article for The Paris Review, "Alasdair Gray, the Man and the Work", here >>
You can find out more about "Remembering Alasdair", an event taking place at The Aye Write Book Festival here >>