Professional Services

Print Services
The University Print Services Department provides various high-quality and cost-effective printing solutions. These are available to University staff, students, and departments. Whether you need teaching materials or business cards, our experienced team will advise you on all your printing requirements.
Choose your service
How to find us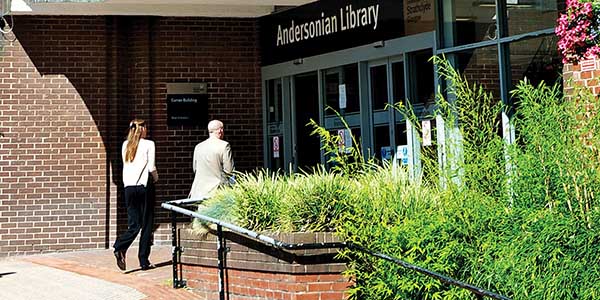 Andersonian Library
Print Services is located on room 264, level 2 of the Curran Building next to the Andersonian Library. Enter the main entrance and turn right.
Room 264
Curran Building
100 Cathedral Street
Glasgow G4 0NS
Copyright Information
It is the responsibility of those submitting copying and printing to ensure that it complies with the Copyright, Designs & Patents Act 1988.