Estates Services

Cleaning Services
Who we are
Our skilled and professional Cleaning Services colleagues play an essential role in providing a pleasant and safe studying and working environment for Strathclyde's students, staff and visitors.
The Cleaning Services team's main duty is to ensure that Strathclyde's buildings are clean and fit for purpose. The team consists of 255 members of staff, and over 4600 hours of cleaning time is allocated to the campus every week. Cleaning Services work in all academic buildings on the John Anderson campus. We also work in some additional buildings, including our Stepps playing fields sports facility.
Our team takes enormous amounts of pride in their work. We aim to have regular dialogue with staff and students to ensure we are providing the best service possible to keep everyone safe on campus.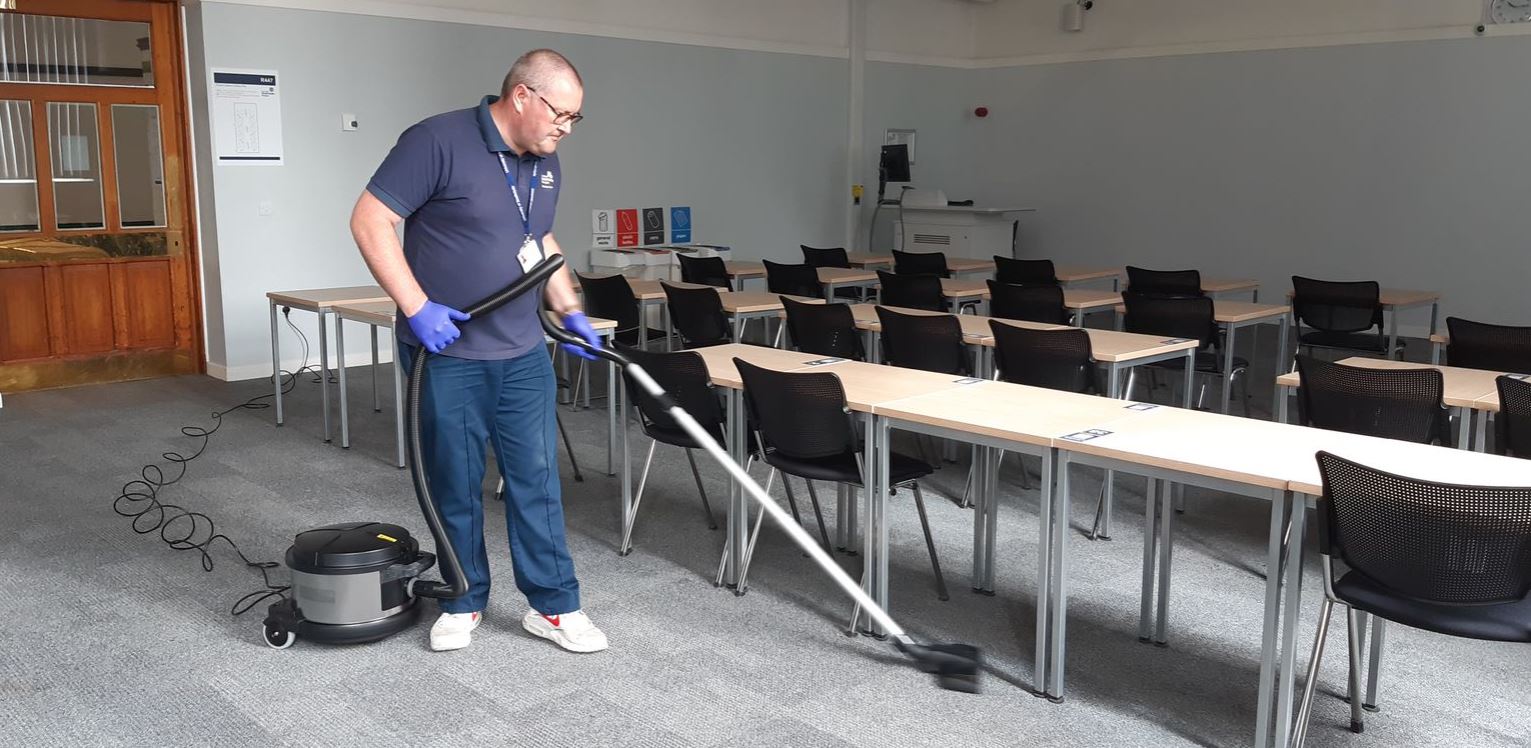 What we do
Cleaning Services operate on campus every day and our responsibilities include:
keeping classrooms, lecture theatres, laboratories and washrooms clean
daily sanitisation of touch points
daily cleaning of campus corridors and walkways
internal and external window cleaning in all academic buildings (twice a year)

implementation and daily maintenance of hand sanitising stations. These

are located

in each classroom, lift entrance and building entrance.
Strathclyde is also an approved training centre for the British Institute of Cleaning Science (BICS). BICS is a leading training provider for the cleaning industry. We have six fully qualified assessors. They have the responsibility to provide training to all members of staff. They also provide refresher training every three years.
We are a member of The British Association of Cleaning in Higher Education (BACHE). Our Cleaning Services colleagues are actively involved in collaborating and sharing ideas and experiences with cleaning professionals working across the UK Higher Education sector.