Strathclyde Institute of Pharmacy & Biomedical Sciences

Study with us - undergraduate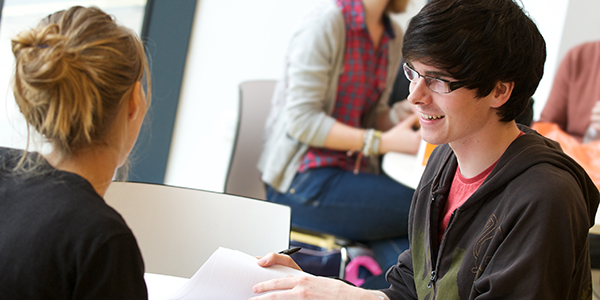 Undergraduate courses
We offer 12 different undergraduate courses. A strong research base underpins our teaching and the many links with industry, the NHS and international partners ensure that you have the opportunity to gain work or research experience at home and abroad.
External assessments of teaching quality by the Scottish Funding Council, the Quality Assurance Agency for Higher Education, the Royal Society of Biology and the Institute of Biomedical science ensure that excellent standards are maintained.
MPharm Pharmacy
This is an Integrated Masters programme which combines science and pharmacy from the start. Our aim is to provide you with the skills and knowledge to be a medicines expert needed for careers in all branches of pharmacy. As a pharmacy graduate, you'll need to understand the science behind drug discovery, development and delivery along with how patients react to the medicines they take. You'll also have to understand individual patient care and public health issues to deliver the best health and pharmaceutical care.
The course is research and practice led. It's accredited by the General Pharmaceutical Council (GPhC).
Find out more about the MPharm Pharmacy.
BSc & MSci Biomedical Sciences
Our courses provide an excellent foundation in cell and molecular bioscience with a specific focus on:
immunology
microbiology
pharmacology
biochemistry
Strathclyde is unique in Scotland in offering joint Honours degrees allowing you to combine two subject options, and also specialist degrees that will enable you to choose a particular career path in industry or the public sector.
Our BSc courses are all accredited by the Royal Society of Biology and our Biomedical Science degree is also accredited by the Institute of Biomedical Science.
Take a look at all our biomolecular sciences courses.