Apprenticeship Degrees

Business Management BA (Hons)
The BA (Hons) in Business Management degree is a bespoke four-year Graduate Apprenticeship programme which will develop apprentices' knowledge, skills, competencies and professional behaviours.
The degree is designed in partnership with employers in different industry sectors and to meet the criteria for Chartered Management Institute (CMI).
Learners will acquire underpinning knowledge and understanding through blended online learning and on-campus delivery, with core business competencies being developed through an integrated work-based learning curriculum. The on-campus delivery will allow apprentices to work in groups and hone their business skills with support from experienced academics.
Fully funded by the Scottish Government through Scottish Funding Council and SAAS, Graduate Apprenticeships develop your workforce by combining the latest academic learning with experience in the workplace. Find out more about .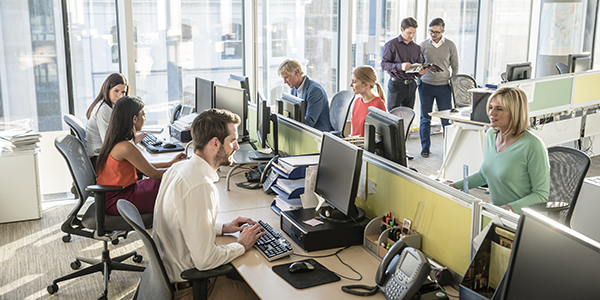 Key features of Business Management
fully-funded 4-year degree places with the opportunity to progress to Masters and Doctoral level studies
anywhere, anytime learning via an online degree
city centre campus allows ease of travel for face-to-face meetings with academic staff
apprentices apply knowledge within their work context via a series of bespoke work-based projects
Strathclyde has an excellent track record in industrial engagement and has won various awards
Course structure
During Years 1 and 2 of the degree learners will study core modules addressing Strategic thinking, supply change management, Finance, Ethical Governance, Business Analysis and Technology and Innovation. In addition learners will work closely with work-based assessors and mentors to enable them to apply their academic knowledge within their work context.
Years 3 and 4 are designed to develop higher level cognitive skills and enable the continued integration of knowledge, professional competencies and transferable skills via two more extensive work-based Integrated Projects with real value to the employer and with possible choice of electives from across the fields of Business, Engineering and Computer Science.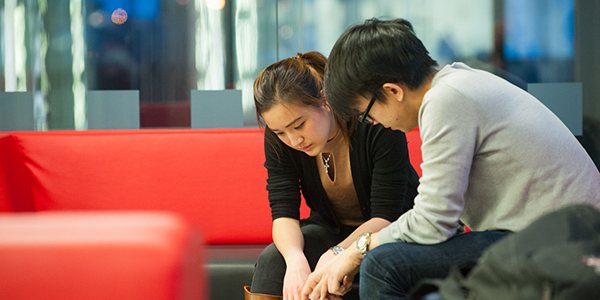 Employer benefits of Graduate Apprenticeships
enables employers to fast-track the time required for graduates to reach optimal productivity
designed for a diverse and geographically remote learner population whilst offering an individualised learning experience including individualised learning plans and dedicated support from personal development tutors, work-based mentors and academics
dedicated delivery team who listen, understand and work with employers to offer a fully integrated, contextualised BA (Hons) degree delivered through an online and blended work-based learning mode including regular attendance at our city centre-based campus
Entry criteria
The Graduate Apprenticeship in Business Management has a flexible admissions approach and applications will be considered on an individual basis with input from employers. Applicants typically will have 4 Highers (minimum B grades) including Mathematics and English.
How to apply
Employers are asked to identify suitable candidates for the Graduate Apprenticeship programmes. An expression of interest can be submitted to the Programme Team indicating the number of places being sought on the programme.
Employers can then nominate existing employees or newly recruited candidates who will then be considered for admission to the programme.
The Business Management Graduate Apprenticeship team is happy to work with employers to streamline the recruitment process for new apprentices. Please contact sbs-gabm@strath.ac.uk
The MSc Cyber Security has been fully certified by the National Cyber Security Centre.
The certification means the programme meets the criteria defined for Scottish Graduate Apprenticeship Master's Degrees providing a General Foundation in Cyber Security.