Graduate Apprenticeships

Engineering: Design & Manufacture BEng (Hons)
The BEng (Hons) Engineering: Design & Manufacture degree is a bespoke Graduate Apprenticeship programme, designed in partnership with engineering employers which will develop apprentices' knowledge, skills, competencies and professional behaviours.
This Graduate Apprenticeship will develop professionally qualified engineers eligible for IEng level membership.
Access the UK's only digital design suite
Learners will acquire underpinning knowledge and understanding via a blended and online learning delivery mode with core engineering competencies (UK Standards for Professional Engineering Competence, IEng) being developed through an integrated work based learning curriculum.
We're working with the Professional Engineering Institutions to secure accreditation for the degree programme.
Facilitated by world class academics, the on-campus delivery will allow apprentices to develop skills in our state of the art facilities including labs and the UK's only Digital Design suite.
Fully funded by the Scottish Government through Scottish Funding Council and SAAS, Graduate Apprenticeships develop your workforce by combining the latest academic learning with experience in the workplace.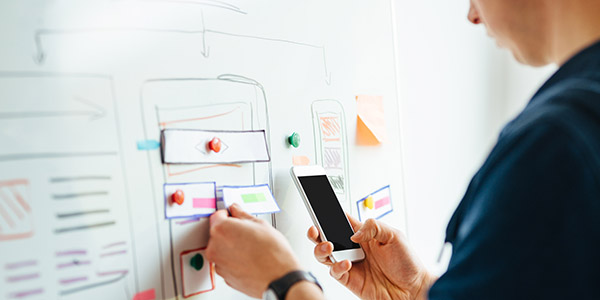 Employer benefits of Graduate Apprenticeships
enables employers to FastTrack the time required for graduates to reach optimal productivity
offers fully funded 4 year degree places with the opportunity to progress to Masters and Doctoral level studies
designed for a diverse and geographically remote learner population whilst offering an individualized learning experience including a pre-entry formative diagnostic mathematics test, individualised learning plans and dedicated support from personal development tutors, work based assessors and academics
dedicated delivery team who listen, understand and work with industrial partners to offer a fully integrated, contextualised BEng (Hons) degree delivered via an online and blended work based learning mode including one day per month on campus attendance
Course structure
During Years 1 and 2 of the degree, learners will study 4 core modules addressing Mathematics and Numerical Tools; Design and Production, Mechanical Engineering Systems and Electrical and Electronic Engineering.
Years 3 and 4 are designed to develop higher level cognitive skills and enable the continued integration of knowledge, professional competencies and transferable skills via two 60 credit project modules with further opportunities for specialisation via optional modules.
Entry criteria
The Engineering: Design & Manufacture Graduate Apprenticeship has a flexible admissions approach and applications will be considered on an individual basis with input from employers. Typically applicants will have 4 Highers (minimum B grades) including maths or equivalent qualifications.
The programme has been designed to meet the needs of learners with a range of vocational and academic qualifications including the potential for progression from:
Foundation Apprenticeships in a related discipline
recognition of vocational qualifications and experiential learning
How to apply
Employers can nominate existing employees or newly recruited candidates who will then be considered for admission to the programme.
Employers are asked to identify suitable candidates for the Graduate Apprenticeship programmes. An expression of interest can be submitted to the Programme Team indicating the number of places being sought on the programme.
The Engineering: Design and Manufacture Graduate Apprenticeship team are happy to work with employers to streamline the recruitment process for new apprentices. Please contact susanne.boyle@strath.ac.uk