Why Strathclyde

Wonderwall
Our amazing Wonderwall was created during the summer of 2014.
It was put together to celebrate the 50th anniversary of the Royal Charter, which conferred the University's status, alongside the 2014 Commonwealth Games. It covers more than 1,000 square metres and tells the tales of several Strathclyders.
George Street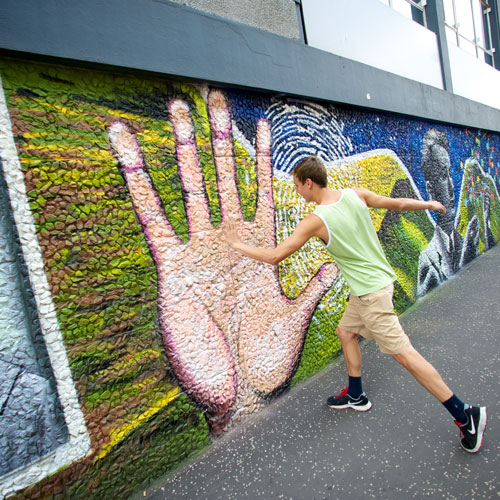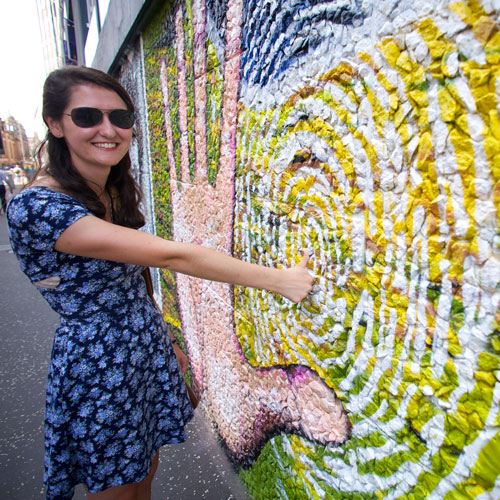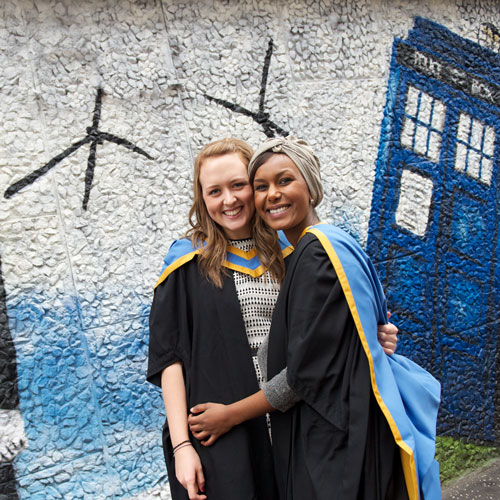 Doctor Who
Doctor Who producer Verity Lambert, responsible for bringing the dreaded Daleks to television screens, received an honorary Doctor of Laws degree by the University in 1988. After this, Verity arranged that her personal archive is gifted to Strathclyde!

Gable 1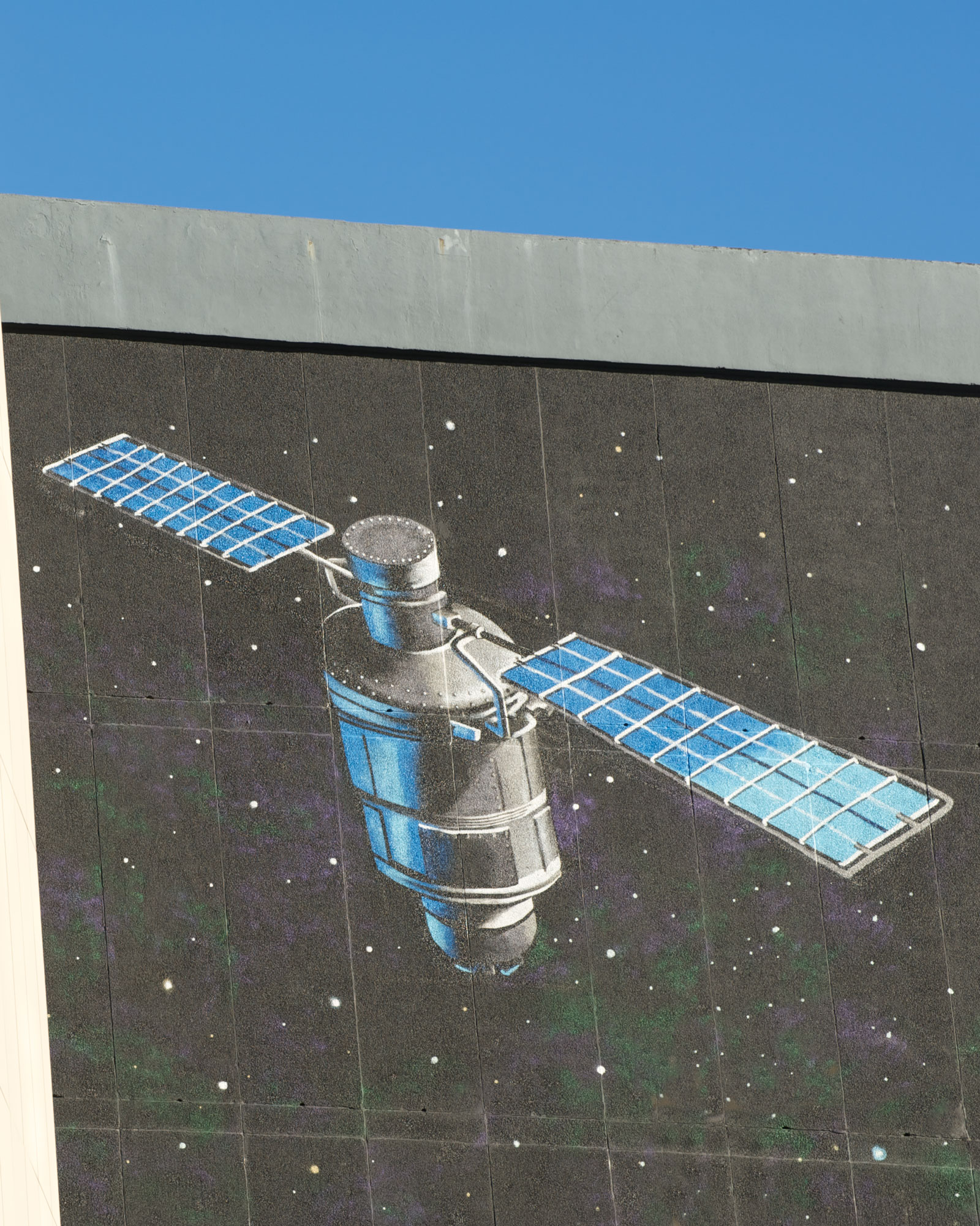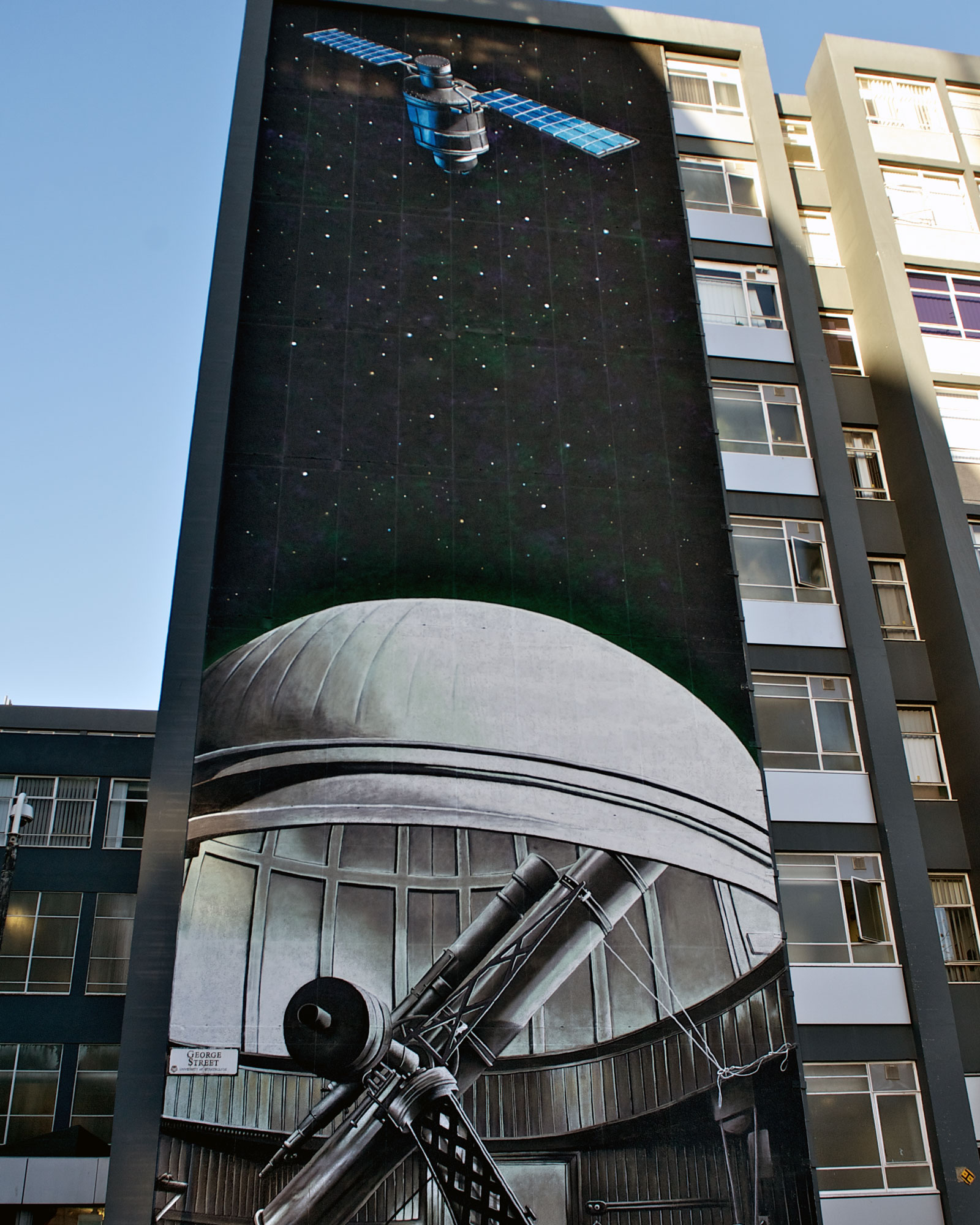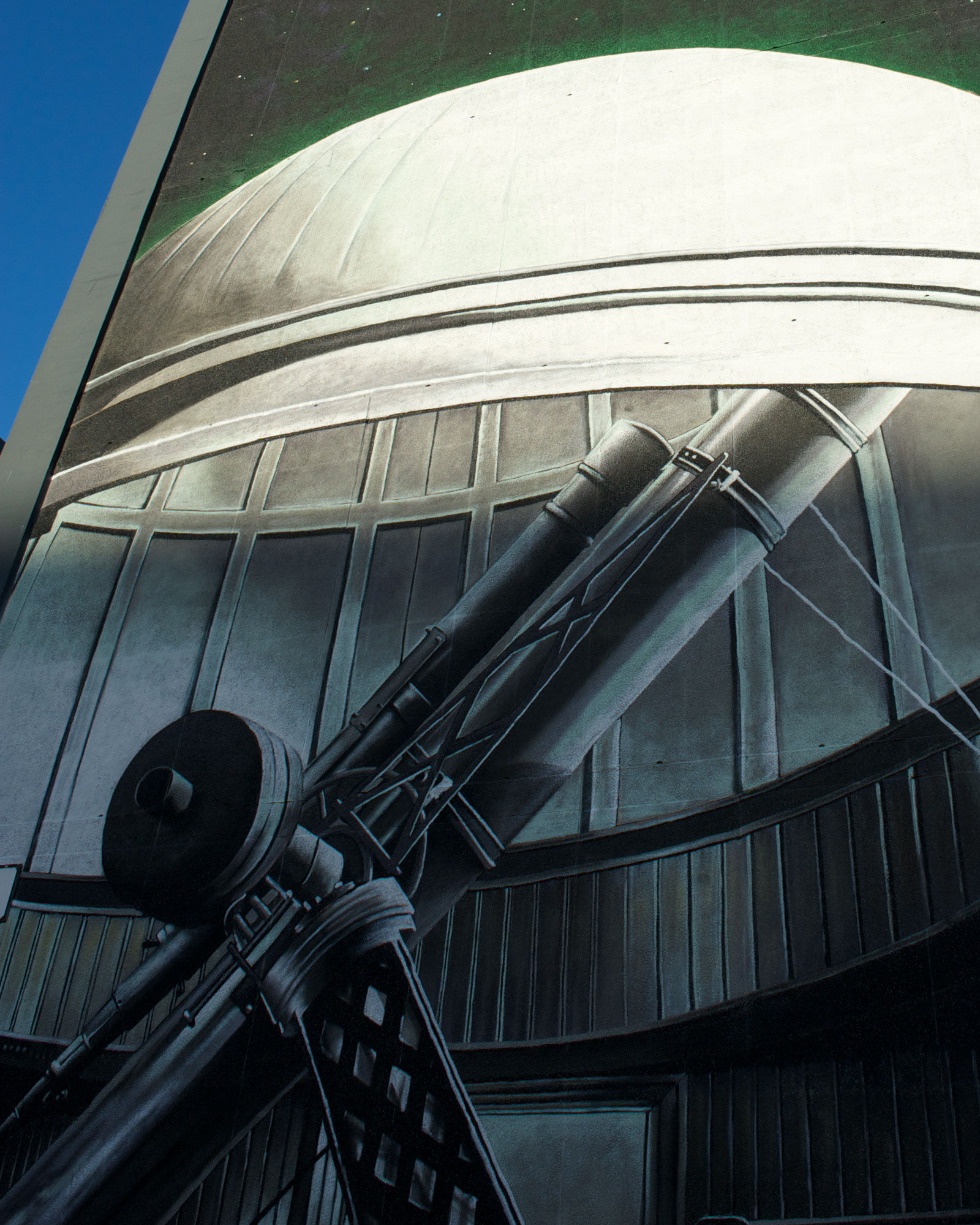 The lower half of this mural features a telescope once used to teach nautical astronomy. Known as a Dansken equatorial telescope, it could be found in the observatory dome on the top floor of what was then called the Royal Technical College, in the 1920s.
The top half signifies our research. We're home to one of Europe's largest space engineering research groups which is developing radical new space systems and satellite applications. The aim is to bring space technologies down to Earth for use by companies in key sectors.
Gable 2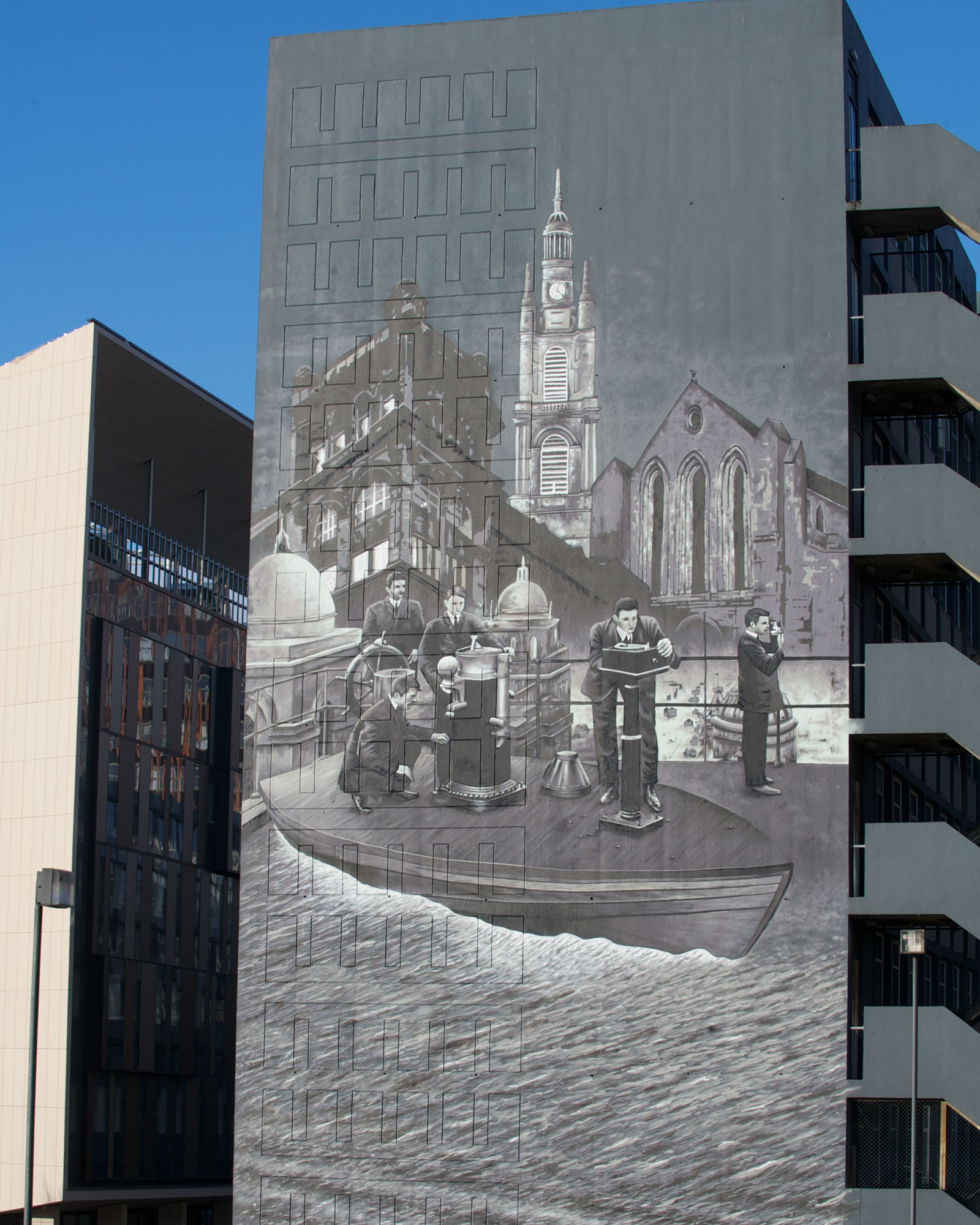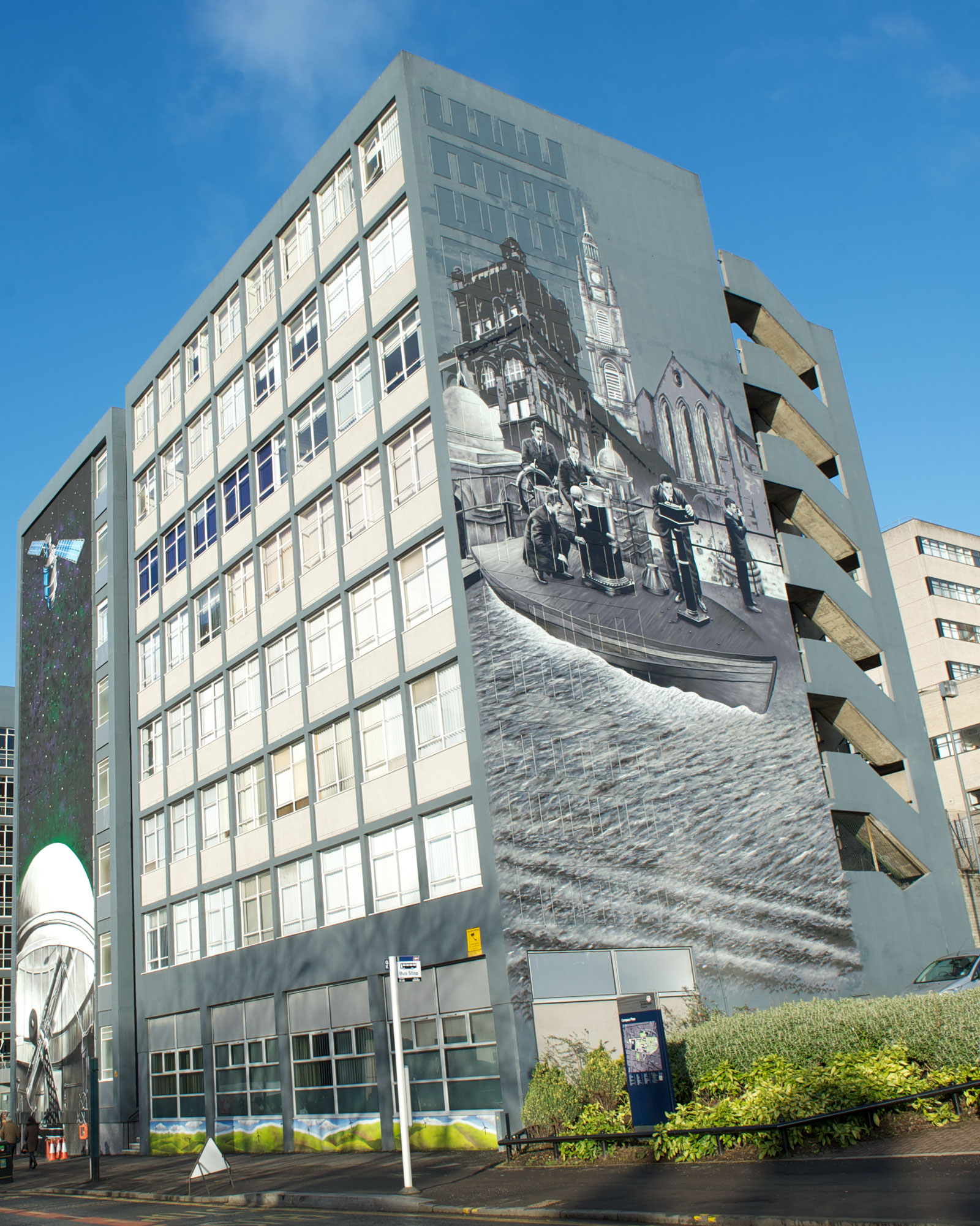 Inspired by a 1913 photograph, this mural tells the story of the Land-Ship. It was a mock navigation bridge built on the roof of the School of Navigation in the Royal College.
The Land-Ship was a revolving platform with a Kelvin compass mounted on the top, used to teach the School's students the principles of compass adjustment.
Strathclyde people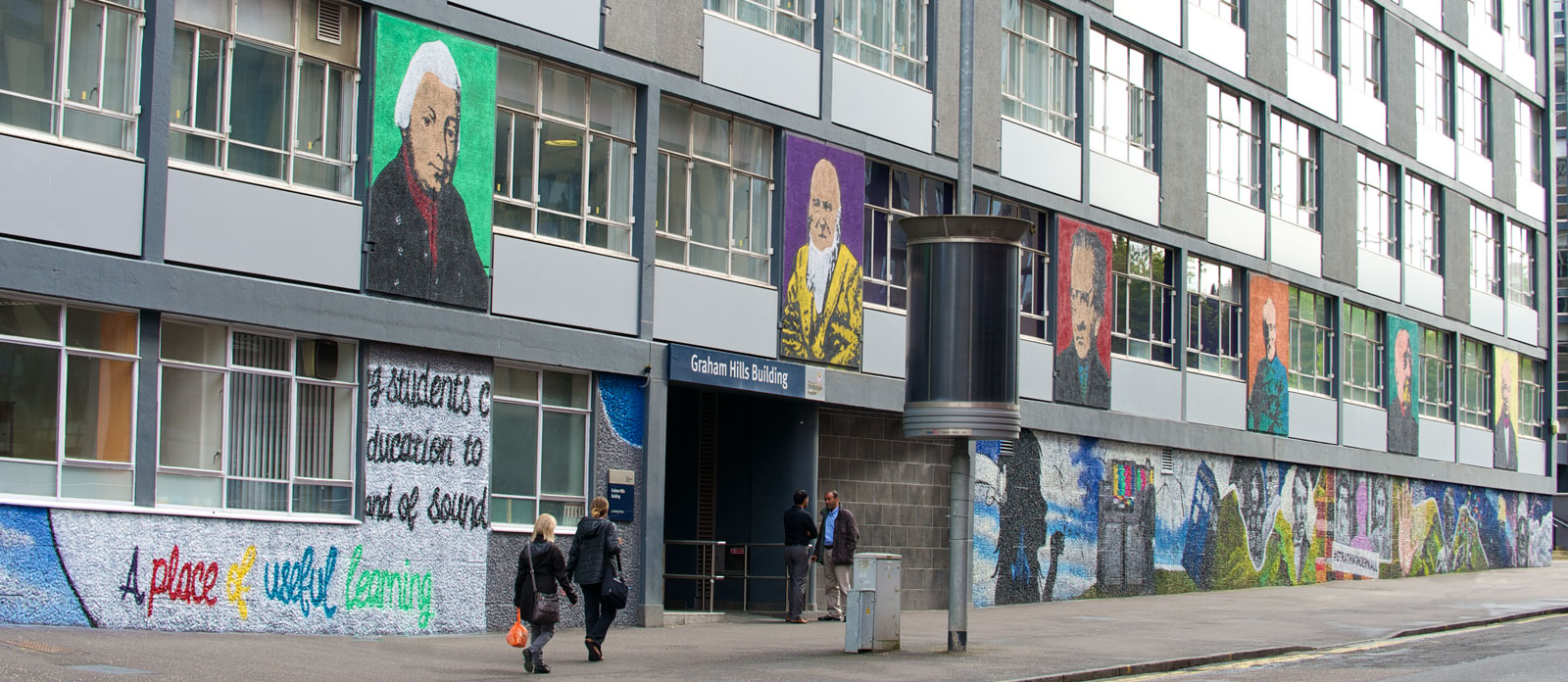 The Strathclyde People mural celebrates the stories of our international Strathclyde community. It features some of our research pioneers, whose extraordinary inspiration led to discoveries that continue to have an impact to this day. Their legacy inspires us every day as a leading international technological university. Here's who's up there:
John Logie Baird, inventor of the world's first working television
James "Paraffin" Young, the driving force behind today's oil refinery industry
John Anderson, founder of the University of Strathclyde
James Blyth, wind energy pioneer
Henry Faulds, originator of fingerprint identification
Andrew Ure, whose experiments on corpses are thought to have inspired Mary Shelley's novel "Frankenstein"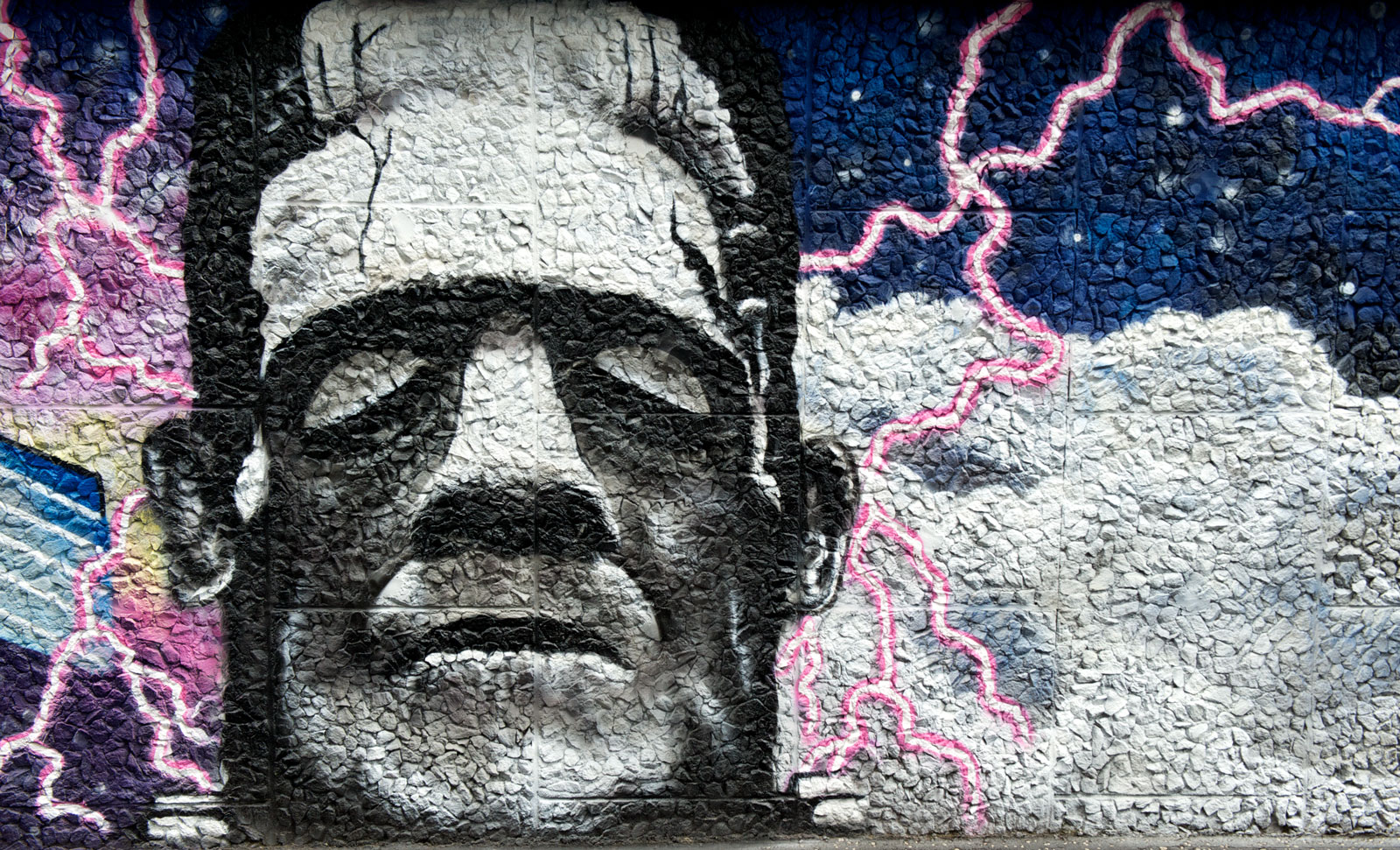 North Portland Street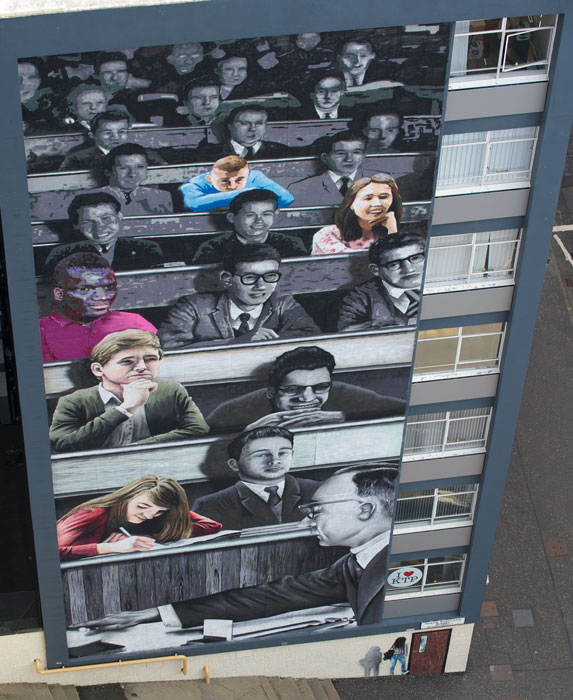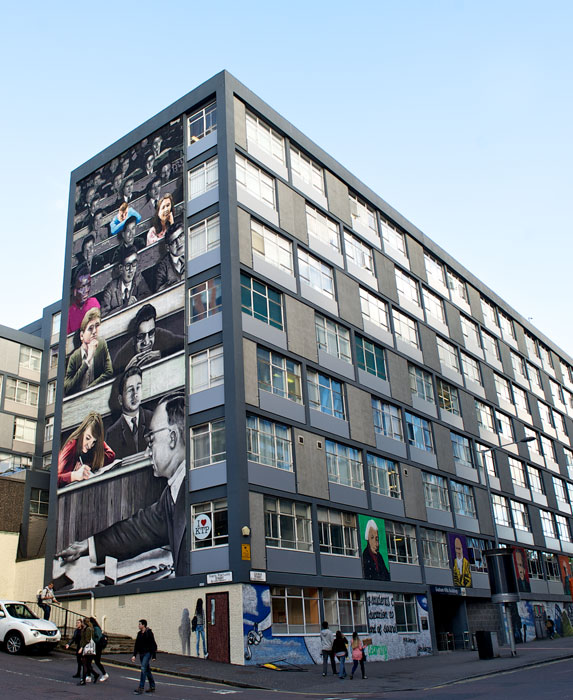 We really love this one - the original image featured here was updated to include some of today's students. We're proud of our wonderfully vibrant student and staff community, who come to Stathclyde from more than 100 countries and from all walks of life.