Postgraduate research

Dr Carla Romano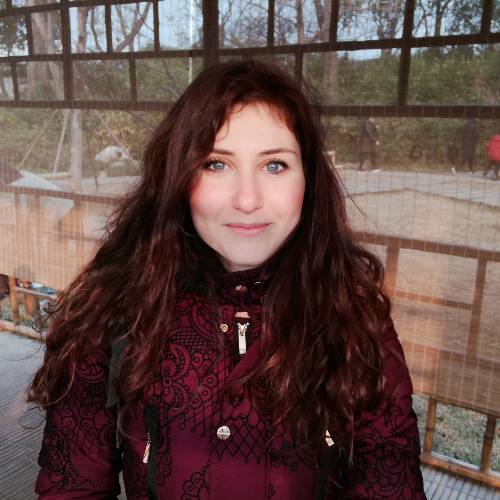 Dr Carla Romano
PhD study at Strathclyde: Civil and Enviromental Engineering - Investigation of sub-core scale fluid flow behaviour within heterogeneous sandstones: the role of deformation bands
Current job/employer: Postdoctoral Research Associate at Department of Geoscience, UW-Madison
"During my entire education, I have always been very interested in energy systems. After my Master's degree I realised I wanted to continue with research and especially focus my attention and efforts on alternative energy sources and strategies for reducing global warming."
Can you tell us about your PhD study at Strathclyde? What were the main themes you were working on?
My PhD at Strathclyde focused on understanding how carbon dioxide flows deep in the subsurface, specifically in heterogeneous sandstones. Sandstones are the most common type of rock for storing CO2 because they can potentially store large volumes of CO2 and they are located all over the world. My research aimed to provide a quantitative analysis of what happens at laboratory scale when CO2 is injected into sandstones characterised by structural features called deformation bands.
The geometry and the internal structure of my samples were investigated first with a state-of-the-art high resolution microCT scanner located in the Advanced Material Research Laboratory at University of Strathclyde. The flow experiments, performed at Stanford University, consisted of injecting CO2 in the samples under subsurface conditions.
During the experiments Computed Tomography and Positron Emission tomography scanners, that are widely used in medical field, were used to quantify the fluid flow behavior under these geologic conditions. The research provides new insights into how to characterise and manage these large subsurface reservoirs for injecting large volumes of CO2 for curbing global carbon emissions.
You had a link with Stanford University during your PhD, could you tell us a bit about this and how it came about?
I have been a visiting research student at Stanford University for four months at the Department of Energy Resources Engineering. During this period I conducted most of my flow experiments and obtained a large amount of experimental data.
Being part of a different research group and getting involved in their research activities was one of the highest learning experience I have ever had. The exchange was part of a collaboration between the University of Strathclyde and Stanford University which started a couple of years before.
I remembered that both research groups met for discussing further details of my visit in Stanford in a remote fieldwork place in Utah in 2017; that was a very fun and unique experience.
How would you describe the PhD experience at Strathclyde?
My PhD experience at Strathclyde was amazing on both professional and personal levels. It was the first time I moved outside my native country (Italy) and the first time I had to speak in a different language on a daily basis. Despite the fear at the very beginning, and the up and downs that research work always involves, I enjoyed every single moment spent in the Department of Civil and Environmental Engineering. For me it was very stimulating to talk with and learn from very talented researchers, exchange research ideas and feedback especially by participating to research group meetings.
I felt part of a big family, where everyone was willing to listen to me, to share their thoughts and to support me.
What have you been doing since completing your PhD?
Straight after my Viva and only after a week from the completion of my degree I started a position as Postdoctoral Research Associate in the Department of Geoscience at University of Wisconsin-Madison, USA.

Describe your Strathclyde experience in three words:
motivating
supporting
rewarding
How did studying a PhD at Strathclyde prepare you for life after graduating?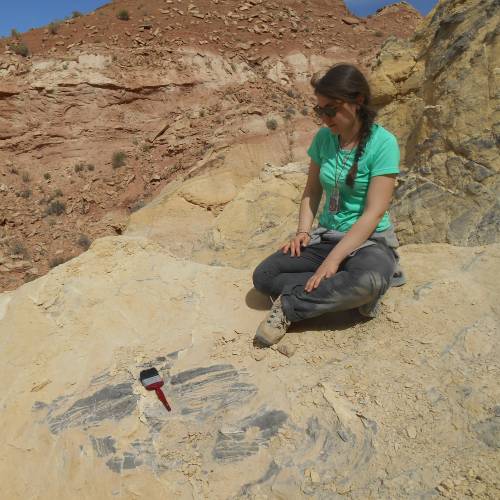 My PhD experience prepared me to be more independent as a researcher, to be creative and better planning tasks to achieve a certain goal. I also received big support from the Careers Service for preparation and improvement of my resume and how to structure a cover letter, which are important requirements and can be different whether you apply for an academic or a company positions.
What advice would you give to people thinking of pursuing PhD study at Strathclyde?
I would suggest to take part as much as possible in social and research activities the University or a single department can offer, from research group meeting to Friday drinks. It's very important also to attend and speak at conferences for networking and having feedback on your research. I would also suggest to not feel intimated by sharing research ideas, or fears or thoughts, especially with supervisors. Also I would remind people that sometimes feeling demotivated because things are not exactly going as planned during the PhD is completely normal: persisting with work, brain storming on issues and feeling optimistic are keys for completion.