Postgraduate research

Keyla Montenegro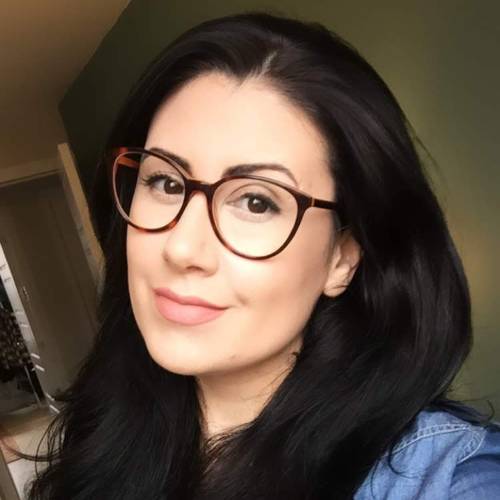 Keyla Montenegro
PhD: End of life care, Social Work & Social Policy
I have been studying the field of palliative care and end-of-life care since 2008. There are always challenges and new inquiries to be developed and discovered. Especially regarding equality, universal access to services and cultural aspects of death and dying, this is an area that incites critical thinking about our society, religion, morality, politics, economy and so on.
Why did you choose to study a PhD at Strathclyde?
Coming from another country, I was hoping to find a place where I could learn and expand research skills and knowledge on this topic that I'm very passionate about. At Strathclyde, I found great supervisors, staff and structure to accomplish that.
What is the Strathclyde research community like?
Strathclyde has a very engaging and friendly research community where you can discuss your research topic with researchers from various areas. They are always thinking of ways to improve the research experience at the University and make our research visible to the wider community.
What do you enjoy most about being a PhD student?
Being a PhD student imposes a lot of challenges, especially if you are coming from a different country with different academic culture, settings and expectations. However, the staff will do anything to help you adjust to the PhD life in Scotland to the best of their abilities, which makes things a lot easier.
Being a PhD student is an opportunity to study your topic in depth, learn new communication and writing skills and to engage with research communities outside the University.
How do you feel your PhD study is preparing you for the future?
I feel I have personally and intellectually grown since coming to Scotland for my PhD. The PhD helps you grow confidence in what you are studying, particularly when you have appropriate support from your supervisors.
What do you hope to do after you graduate?
I hope to continue working/studying the field of end-of-life. Whether this will be developed into more research or academic work is still unknown.
What advice would you give to somebody thinking of PhD study at Strathclyde?
Strathclyde has offered me a great academic experience so far (I'm on Year 2). It has definitely helped me grow as a researcher and as a person. If you are thinking about coming to study at Strathclyde I would suggest bringing a lot of raincoats and be open to what it has to offer.