Our subjects

Marketing degrees
What is marketing?
Marketing covers activities that promote the buying or selling of a product or service. It can include advertising, selling and delivering products to consumers or other businesses.
Why study marketing?
Marketing helps you understand customer requirements, products and services and the role of communications in customer satisfaction.
Why study Marketing at Strathclyde?
Studying marketing at Strathclyde Business School, you'll be learning at a pioneering internationally-renowned academic organisation that shapes and develops the business minds of tomorrow. A leading UK centre of marketing education you'll develop skills for a variety of marketing and management careers.
Strathclyde Business School is one of only 124 business schools in the world* to hold the "triple crown" accreditation from the most sought-after international accreditations: AACSB, AMBA, EQUIS.
*MBA Today, June 2023
Triple-accredited business school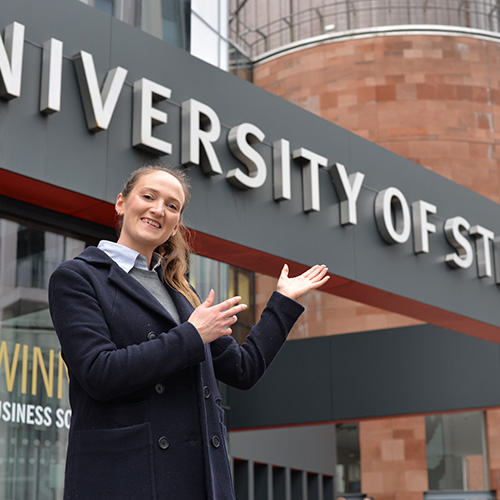 Jump in and take advantage of all the opportunities that Strathclyde offers, it is a really supportive environment to take whatever path you choose (I am already thinking about coming back for postgraduate study!)
Kellie Barnes
Marketing (BA) exchange student