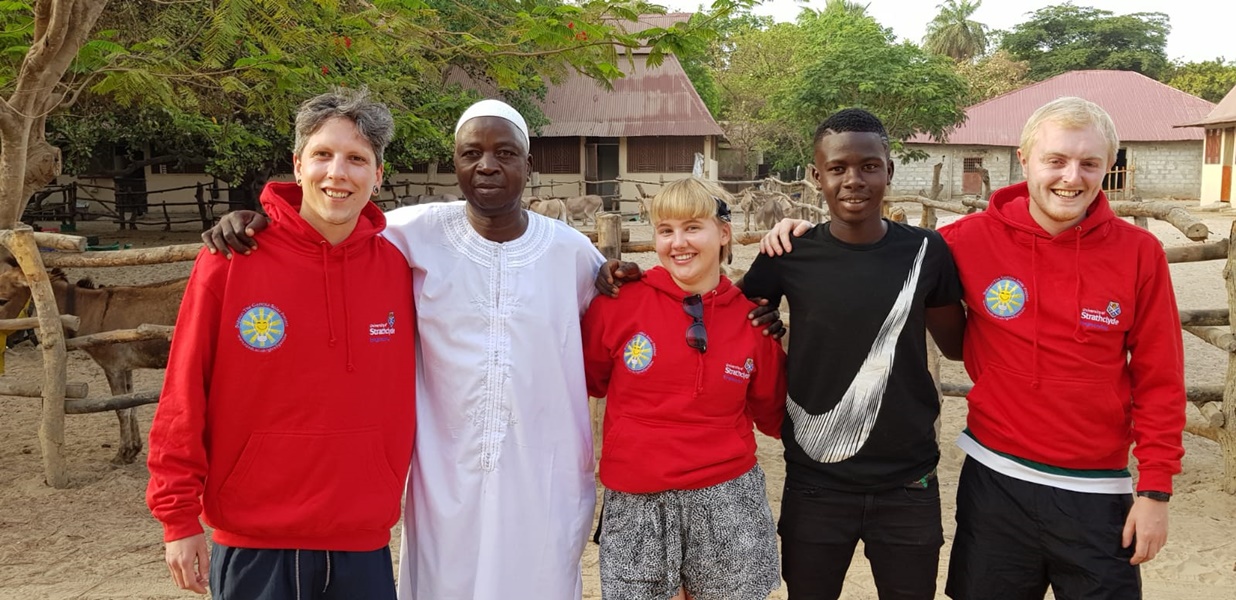 Alumni

Strathclyde Progress
Strathclyde's students and researchers are at the forefront of delivering a fair and sustainable future for all.
With projects including repairing wells in Malawi; providing affordable energy via solar microgrids; connecting communities to the internet, and bridging the gap to make university study a reality, Strathclyde's people are committed to helping both on campus and around the world through our teaching and research.
Your support will help the communities, societies and partners we work with in Glasgow and across the globe to harness advances in science, technology and economic development to improve lives and wellbeing.