Emma studied our undergraduate degree, BSc (Hons) Chemistry with Drug Discovery. During her undergraduate degree she briefly learned about cancer. Wishing to develop her knowledge of cancer biology and therapies, she decided to continue her studies with us on the MSc Cancer Therapies. Here she tells us about her journey at Strathclyde...
How did you make the decision to study at Strathclyde?
I did my undergraduate degree in BSc Hons Chemistry with Drug Discovery at Strathclyde, and I was very impressed by the high standard of teaching, and the support given to students throughout! This encouraged me to apply for MSc Cancer Therapies at Strathclyde, where I found the same high quality of teaching and support.

What do you like about your course?
MSc Cancer Therapies is a highly interesting, well delivered, and multifaceted course, which gives students a variety of job opportunities in different fields to choose from. The course allows students from different academic backgrounds to learn about a very important field, as it does not require extensive prior knowledge of topics within biomedical science, making the course very inclusive. The lecturers involved in delivering the course are incredibly helpful and supportive, which helps students to reach their full potential.
What specialist knowledge have you developed whilst studying the course?
While on the course, I gained knowledge of topics including, but not limited to, cancer biology, drug discovery, and various types of therapies for cancer treatment. In particular, the bespoke radiobiology module offers students the opportunity to learn about radiotherapy, and its significant role in treating cancer.
I also developed practical biomedical science laboratory skills through laboratory sessions, where I could apply knowledge learned from the course modules. Such practical skills are beneficial to gain prior to working in the industry, and so the course prepared me well for a future career in the industry.
What are your ambitions for the future?
I hope to further my studies through doing a PhD, to contribute to cancer research and to have a career in the field. My time at Strathclyde has given me the knowledge, skills and confidence to pursue my goals, and it has also taught me how to be both resilient and versatile, particularly during the Covid-19 pandemic.
What's your favourite thing about Glasgow?
Glasgow is known to be one of the friendliest cities in the world, and the people are proof of this. As they say,
People make Glasgow!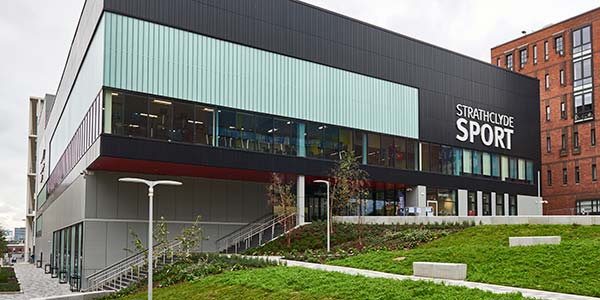 What do you do to relax in your spare time?
I enjoy socialising with friends and family, which I did regularly throughout my time at Strathclyde. I also joined the gym, to stay active during periods of studying long hours in the library – taking care of your mental and physical health during your time at university is important!
Have you managed to explore anywhere outside of Glasgow?
I have been to several places in Scotland, however Glasgow is definitely my favourite of them all!
What would you say to anyone thinking of coming to study in Glasgow at Strathclyde?
Strathclyde provides high quality teaching across a great variety of courses, and an impressive array of societies within the Student Union. Everyone is welcome – if you decide to study at Strathclyde, you'll be given fantastic support throughout and will experience first-class teaching.