Key facts
Start date: September

Study mode and duration: 12 months full-time

Course awards: Margaret Boyd Memorial Award for top Cancer Therapies student of the year

Facilities: Strathclyde is home to the Cancer Research UK Formulation Unit
Study with us
this is a unique programme in the UK
combines a focus on cancer biology, drug discovery, formulation and delivery with radiation biology
focus on anti-cancer treatment therapies, with a particular emphasis on personalised medicine
gain skills to contribute to the global drug discovery development
for graduates seeking experience in the range of topics essential to the understanding and development of cancer therapies
Back to course
Why this course?
The MSc in Cancer Therapies is unique in the UK. It's a multifaceted course and the only one which combines a focus on cancer biology, drug discovery, formulation and delivery with radiation biology. You'll also gain an understanding of the practical, ethical and economic implications of personalised cancer therapy. The degree is for graduates seeking experience in the range of topics essential to the understanding and development of cancer therapies.
You'll be taught in the Strathclyde Institute of Pharmacy & Biomedical Sciences, recognised as one of the leading departments of its kind in the UK. The Institute has major facilities for radiobiology and radiopharmaceutical research. It also hosts the Cancer Research UK Drug Formulation Unit – the only one of its kind in the UK. You'll therefore be taught by researchers working at the forefront of basic, translational, industrial and clinical cancer research in the biomedical and physical sciences arenas.
The course has been developed to produce world-class graduates with the skills to contribute to the global drive in advancing cancer treatment through research, teaching, industry and public sector employment.
Reshma's Strathlife
Hear from Reshma about studying Cancer Therapies at Strathclyde.
It was quite easy for me to get through the process because the staff at Strathclyde were so helpful.

What you'll study
Studying our MSc Cancer Therapies provides you with the skills to assess, analyse, critically appraise and evaluate current and emerging anti-cancer therapies including the drug discovery cascade from target evaluation and engagement, to clinical trials.
The course also equips you with specialist research training and a breadth of skills needed for your future career. It's been designed in response to a growing demand from academia, industry and healthcare providers for a course that focuses on current and emerging cancer therapies. It's taught in a format that covers essential multidisciplinary aspects of the topic.
By the end of this course you'll:
have a working knowledge of the range of topics in biology, physical sciences and radiobiology. These are essential for a career in cancer therapies
understand the principles of developing drugs for cancer therapies. This is also highly relevant for therapy development in other diseases
be able to carry out independent work of a publishable standard
have unique skills which are suitable for a career in the pharmaceutical or health care industries
be able to continue your research career into a PhD programme
The generic skills you'll gain will help you excel in your future career and also provide specialist subject experience in:
personalised cancer medicine in the global context
radiotherapy as a diagnostic and as a single or combinational treatment with drugs
current and future radiotherapy provision, nuclear medicine and radiopharmaceuticals
the challenges of drug discovery, formulation and delivery enabling you to evaluate the drug discovery pipeline including:

the opportunity to develop anti-cancer agents
medicinal chemistry
screening
secondary assays
Project
You'll undertake a major project at the forefront of cancer research tailored to your interest and future career aspirations in an active research lab with enthusiastic and dedicated researchers and students.
Student competitions
Margaret Boyd Memorial prize for top student of the year
Facilities
The Strathclyde Institute of Pharmacy & Biomedical Sciences (SIPBS) is recognised as one of the leading departments of its kind. We're ranked 3rd for Pharmacy and Pharmacology in the UK in the Complete University Guide 2024.
The Institute is a leading centre for research and training focused on the discovery, development and delivery of better medicines. We're committed to the delivery of useful learning, world-class research, technological innovation and contributions to society.
You'll benefit from the advanced facilities of a £36 million building and internationally recognised researchers who work with clinicians, industry and first-class researchers worldwide.
Staff involved in the course have translated research from the laboratory to the clinic and have close research collaborations with 'Large Pharma', SMEs and major cancer research Institutions and clinical partners globally.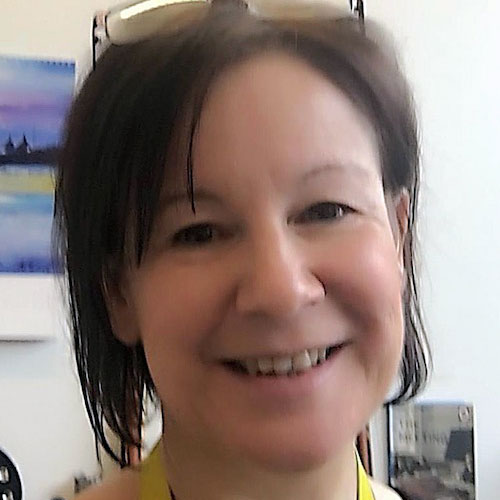 We love working with students on the course which we designed specifically to be unique and to offer a multidisciplinary experience which gives knowledge across all facets of cancer treatment.
Dr Marie Boyd
Reader
Chat to a student ambassador
If you want to know more about what it's like to be a Science student at the University of Strathclyde, a selection of our current students are here to help!
Our Unibuddy ambassadors can answer all the questions you might have about courses and studying at Strathclyde, along with offering insight into their experiences of life in Glasgow and Scotland.
Chat now!
Our research
Seek-and-destroy nanomedicines for prostate cancer treatment
Prostate cancer is the most common type of cancer in men in the UK. One of the challenges is that there is no effective treatment for patients that have metastatic or recurrent cancer.
Strathclyde researcher and lecturer on our Cancer Therapies course, Dr Christine Dufes, is currently leading research on new 'seek-and-destroy- nanomedicines, with exciting results in laboratory settings.
Learning & teaching
The course is delivered through lectures, tutorials, workshops and hands-on practical sessions. Examination is by in-course assessment using a wide variety of assessment types as the course progresses.
In order to deliver what you want from the course, it can also be tailored to give you further exposure to your specific areas of interest. Our enthusiastic teaching team are available to offer guidance and help.
Assessment
Written examinations, course work with formative and summative approaches are taken in different aspects of the course. Written reports, oral presentations, scenario-based learning and moderated peer assessment are all included in the course.
Advanced Techniques in Biomedical Research 1 & 2 (10 credits for each, 20 in total)
These two compulsory laboratory classes will expose you to the key research skills relating to the biochemistry, pharmacology, microbiology and immunology fields. They will help develop your skills in data analysis and report writing. And they will pave the way for a smooth transition into your Summer Research Project Advanced Topics in Biomedical Research.
Essential Skills and Employability for Masters Students (20 credits)
Refine your core skills in statistics, data presentation and career development while also learning about the ethical choices and dilemmas that you might face in your scientific careers. These skills are particularly relevant in the field of cancer therapies and drug discovery.
Entrepreneurship, Innovation & Commercialisation (10 credits)
Find out from the experts what it takes to translate bright ideas in cancer science into patents, business plans and spin-out companies. This is another key skill in cancer research as often the way to progress your big idea from the laboratory is to engage with companies to enable funding to take these concepts forward into the clinic. This class offers a unique opportunity for you to gain this knowledge to the benefit of any cancer therapies development team. It will also enhance your skillset and employability.
Development & Design of Anti-cancer Drugs (10 credits)
This class is a virtual drug discovery programme which will take you on a drug discovery journey. It will begin with target and target validation and continue to developing and testing a new anti-cancer drug in clinical trials.
You'll work in groups, each of which represents a pharmaceutical drug company. Facilitated by a tutor, you'll undertake the following tasks:
target identification and exploration of the rationale for the development process
justify the target and explore the screening process and its lead compounds (a wide range of data sets and data types will be provided for analysis and decision-making)
test the top compounds in pre-clinical models (efficacy over toxicity)
design a clinical trial
Targeted Cancer Therapies for Personalised Medicine (20 credits)
This exciting class which is always a firm favourite with the students will introduce the concepts of cancer incidence and the molecular and cellular basis of cancer. Then you'll go on to study the hallmarks of cancer specifically and how targeting these hallmarks has the potential to create therapeutic benefit. You'll gain knowledge on how these therapiesmaximise tumour kill and minimise toxicity.
You'll learn about the range of different cancer types and the various strategies of current and emerging cancer therapies including their mechanism of action. You will study clinical trial design and learn to critically appraise clinical trial outputs.
In the final component of the class, you'll gain an understanding of the needs and problems faced by cancer patients and healthcare providers as well as the Pharmaceutical Industry with respect to the practical and financial implications of cancer treatment.
Radiobiology & Radiation Oncology: From Beam to Bedside (10 credits)
Radiotherapy is used in the management of over 50% of patients with cancer and most new cancer therapies are introduced in combination with radiotherapy.
Using a mix of lectures and workshops, you'll gain an understanding of the current clinical modes of radiotherapy and the emerging technologies most likely to provide the next generation of radiotherapy methods such as proton and radiopharmaceutical therapies.
You'll learn about the cellular effect of radiation including the strengths and limitations of different radiation methods and the use of nuclear medicine in therapy and diagnosis.
The class will also provide a working knowledge of the mechanism and potential therapeutic use of combination treatment with radiation and chemotherapy or with other therapeutic methods such as nanoparticles and biological therapies.
Drug Discovery & Development in Cancer (20 credits)
This class will provide you with an overview of medicinal chemistry principles and consideration of what a 'drug' is. You will learn how to develop drugs by understanding the importance of ADMET and PK in drug development. You'll examine the key overriding issues in cancer drug formulation and delivery providing you with an understanding of the cancer drug discovery pipeline.
Scientific Writing (10 credits)
This class provides postgraduate-level instruction in academic writing around a cancer-specific topic. This will enhance employability and add skills that are relevant and important to any future career.
The class uses methods such as scenarios, evidence-based medicine and research or reference materials to teach you how to write confidently about science. The areas covered will include critical analysis, advanced literature, data set searching, proposal organisation and writing skills.
Research Project (60 credits)
Over a 10-week period from May until the end of August, you'll undertake a research project of your choice. You'll be supervised by one of our academics, who are all leading researchers in their field.
Back to course
Entry requirements
Academic requirements/experience

Minimum second-class (2.2) Honours degree, or international equivalent in a science or health-related subject

Students with alternative entry standards or professional experience may also be considered and are usually admitted in the first instance to the Diploma course. Upon satisfactory completion of all Semester 1 assessment, these students will be offered the chance to transfer to the MSc programme.

English language requirements

You must have an English language minimum score of IELTS 6.0 (with no component below 5.5).

We offer comprehensive English language courses for students whose IELTS scores are below 6.0. Please see ELTD for full details.

As a university, we now accept many more English language tests in addition to IELTS for overseas applicants, for example, TOEFL and PTE Cambridge. View the full list of accepted English language tests.
Pre-Masters preparation course
The Pre-Masters Programme is a preparation course held at the University of Strathclyde International Study Centre, for international students (non EU/UK) who do not meet the academic entry requirements for a Masters degree at University of Strathclyde. The Pre-Masters programme provides progression to a number of degree options.
Upon successful completion, you'll be able to progress to this degree course at the University of Strathclyde.
International students
We've a thriving international community with students coming here to study from over 140 countries across the world. Find out all you need to know about studying in Glasgow at Strathclyde and hear from students about their experiences.
Visit our international students' section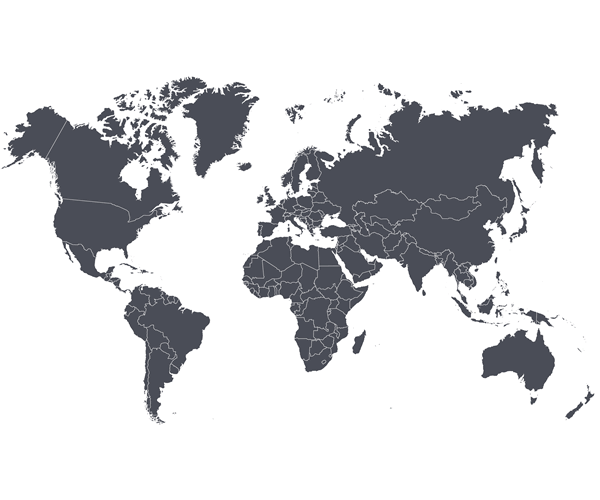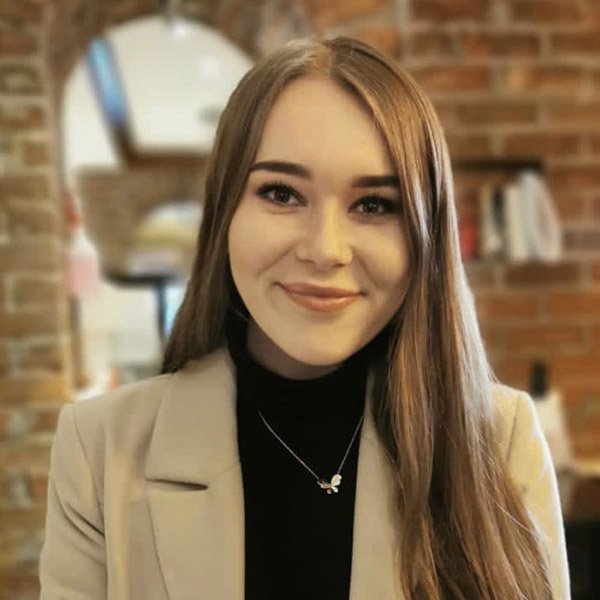 MSc Cancer Therapies is a highly interesting, well delivered, and multifaceted course, which gives students a variety of job opportunities in different fields to choose from.
Emma Scholefield
Back to course
Fees & funding
All fees quoted are for full-time courses and per academic year unless stated otherwise.
Fees may be subject to updates to maintain accuracy. Tuition fees will be notified in your offer letter.
All fees are in £ sterling, unless otherwise stated, and may be subject to revision.
Annual revision of fees
Students on programmes of study of more than one year should be aware that tuition fees are revised annually and may increase in subsequent years of study. Annual increases will generally reflect UK inflation rates and increases to programme delivery costs.
Go back
Scotland

£10,800

England, Wales & Northern Ireland

£10,800

International

£27,500

Available scholarships

Take a look at our scholarships search for funding opportunities.

Additional costs

Course materials

You will have to pay extra for your lab coat and safety goggles. All recommended textbooks are available in the library (and some freely available as online resources). However you may wish to purchase your own copies.

Other costs

There are returnable deposits for entry keycards and lockers (depending on your project location within Strathclyde Institute of Pharmacy & Biomedical Sciences).

International students

If you are an international student, you may have associated visa and immigration costs. Please see student visa guidance for more information.
How can I fund my course?
Go back
Scottish postgraduate students
Scottish postgraduate students may be able to apply for support from the Student Awards Agency Scotland (SAAS). The support is in the form of a tuition fee loan and for eligible students, a living cost loan. Find out more about the support and how to apply.
Don't forget to check our scholarship search for more help with fees and funding.
Glasgow is Scotland's biggest & most cosmopolitan city
Our campus is based right in the very heart of Glasgow. We're in the city centre, next to the Merchant City, both of which are great locations for sightseeing, shopping and socialising alongside your studies.
Life in Glasgow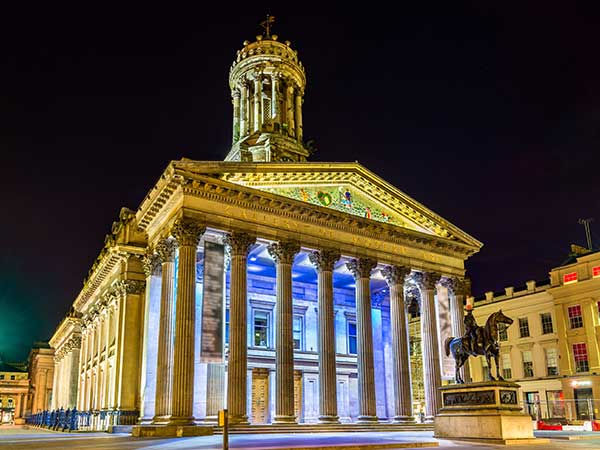 Back to course
Careers
Sectors
The MSc in Cancer Therapies is designed for those wishing to pursue careers in:
healthcare
academia (research and teaching)
scientific research
industry
Sales
Teaching
Business and management
Technical laboratory posts
Scientific writing
Public health
The course offers unique content which spans the entire cancer therapies spectrum from basic biology and genetics to drug design, delivery and radiotherapy. It provides an excellent base for traversal to many career destinations in the cancer field.
The course by its design will also enable graduates to apply this knowledge to other diseases and research fields in the biological, healthcare and physical sciences arena. After graduating you'll be ideally qualified for positions in biomedical and pharmaceutical industries, as well as hospitals and universities.
Career paths
This course provides the background training for a career in:
clinical research
pharmaceutical & biotechnology industry laboratory research posts
laboratory technical support
medical/pharmaceutical/life science sales
charity funding support
medical writing, patent and ethics destinations
academia (research and teaching) – following a further PhD route
Our graduates
Graduates from Strathclyde Institute of Pharmacy & Biomedical Sciences have taken up roles as deans, professoriate and senior academics in universities and research institutes globally. Previous graduates also follow a career in clinical research in the health care sector. They are directly involved in clinical trials, screening and biomedical laboratory science.
Our close links and funding with industry enables graduates to develop strong networks and move on to industry-academic research projects. This can lead to eventual employment in the pharmaceutical, medical devices and big data sectors.
Network of Alumni
We keep in touch with all our previous MSc Cancer Therapies graduates and thus establish a network of Alumni working in all sectors from research laboratories, to NHS labs to industry to business. This network is really beneficial to students in terms of future job destinations and many of our Alumni contribute to the course and deliver specialist sessions on career progression.
Back to course
Apply
There is currently no deadline for submitting applications. However, we encourage you to apply early as we consider applications on a first come, first served basis, and may introduce an application deadline due to high demand.
Have you considered?
We've a range of postgraduate taught and Masters courses similar to this one which may also be of interest.