Data Analytics (MSc)

Andrea Oteo Valmaseda
After completing an undergraduate and postgraduate degree in Industrial Engineering, Andrea found that she wanted to pursue a career in Data Analytics. This led her to Strathclyde, read on to find out about Andrea's experience...
Why Strathclyde
Prior to the MSc Data Analytics I did both an undergraduate and MSc degree in Industrial Engineering. I also took part in the international Erasmus+ programme in Munich (Germany) during the last year of the MSc and did an internship in Munich at BMW Group during the summer.
During the last year of my MSc in Industrial Engineering in Munich, I became more and more interested in the world of data analysis and Big Data. In fact, my Master thesis was related to this area. Therefore, I was looking for something related to this for my future career.
While I was looking for a job, I applied for a scholarship from the Vizcaya Provincial Council (Government of Spain), which consisted of paying for a Master's degree abroad plus a two-year contract in a Basque company. In this scholarship you were offered different universities all over Europe, but the option that most caught my attention was the MSc Data Analytics at the University of Strathclyde. After all, my objective was to specialise in this branch of technology that has such a great professional future ahead of it. This MSc offered me a unique training opportunity, which combined the technical aspect of programming with the applicability of use cases that are done with leading companies around the world.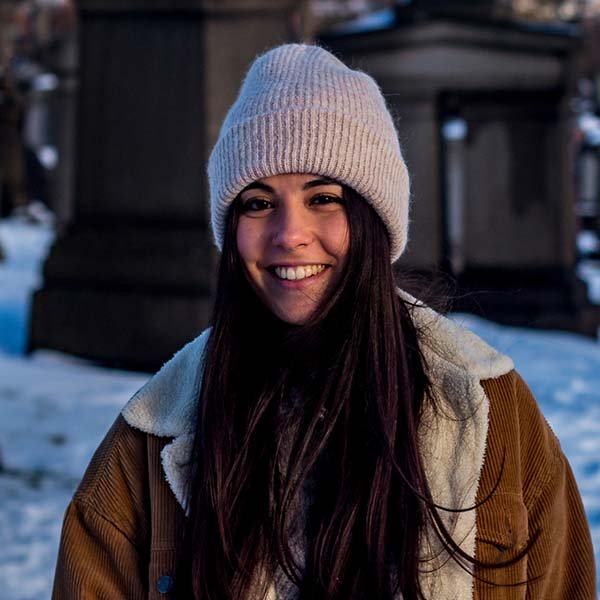 My experience
In my opinion, the MSc Data Analytics is a very complete course that is aimed at students from all backgrounds. There were engineers, chemists, business graduates and mathematicians. In terms of training, it is a very practical degree. Strathclyde teach you what you are going to have to apply in jobs related to data analysis. The training ranges from teaching the most commonly used software in business, such as R and Python, to the most advanced Machine Learning or Deep Learning algorithms.
In addition, something that really caught my attention was a module called 'Data Analytics in Practice' in which representatives from companies such as EY or Glasgow City Council present case studies and challenging projects to the students. This class involves students working on real projects that may arise in their future work. You learn from experts in the field who work in leading companies.
The University has many contacts and offers, in addition to a good education, many opportunities for the future. Every year the course is attended by guest speakers who share their valuable experiences with the students. The University is very international and you share classes with people from all countries, from Europeans to Indians, Chinese to Americans. Staff are also very efficient in dealing with any problems you may have and give a lot of help to students.
Online learning
In general, everything was very well adapted to the teaching of online classes. All subjects and exams were tailored so that you could be comfortable using the online study model. The classes were either pre-recorded or recorded on the day, so that you could watch them at another time if you were unable to attend the class or were in another country with a different time zone. The exams in general were very flexible with connection issues. If there was a problem with your internet connection while you were taking the exam, you always had a contact email address to write to so that they could fix the problem immediately.
The teachers also offered individual online tutorials for students who had any doubts and always responded to your email quickly. It is true that it is a shame not to have been able to live the full experience of on-campus life. However, I think that being such a practical Master's with so much teamwork involved, you ended up getting to know your classmates in depth and I took away many friends from it.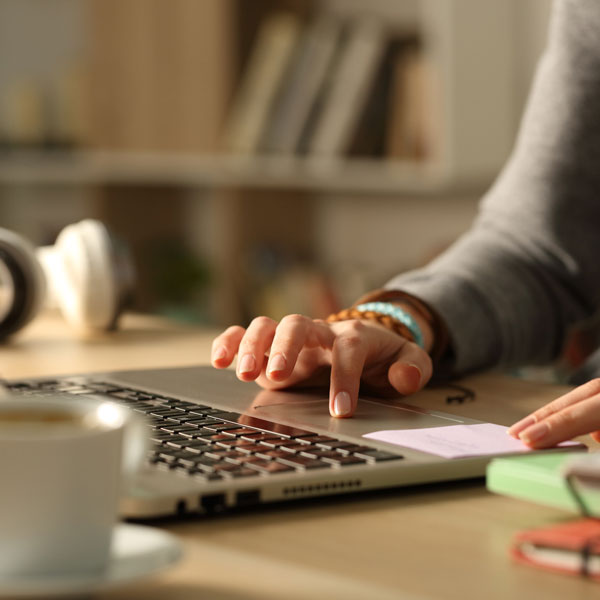 Data Analytics in Practice
As I said before, 'Data Analytics in Practice' is one of the classes that caught my attention in this programme. It gives you the opportunity to make real contacts with workers from leading companies around the world and to apply the knowledge you learnt during the classes to real projects. Moreover, by working in teams you can see first-hand what your role is like within the team, where you need to improve or which role you best fit in. It also included presenting projects in front of the client, which gave students practice in public speaking.
I can also say, once my dissertation is finished and submitted, that it is a project from which I have learned a lot. In my case, I did the project with an external client, a Spanish company called Iberdrola S.A. The University gives you a lot of flexibility to look for your own client, to choose one of the companies offered by the University or to do the project directly with the University (without involving any company). I think the fact that I did it with a company has helped me to open up my network of professional contacts and to really see how to work in a company. As it is an individual project, you learn to organise yourself well, to be self-taught and to solve problems on your own.
Life in Glasgow
Glasgow is a very cosmopolitan and international student city. There are students from both the UK and around the world, and this makes the atmosphere in the city very good. There is always something to do and there is a lot of life in the city streets. Also, the University of Strathclyde is located in the city centre, next to the main shopping streets and the town hall. The University offers a gym, swimming pool, badminton courts and much more. In addition, the student accommodation is lively and right next to the campus.
Words of advice
I recommend that future students be participative in the Master's degree. After all, as it is such a practical course, if you don't contribute to the group projects, it will be reflected in a lower mark on your transcript.
I also encourage new students to take advantage of all the job contacts that the University of Strathclyde provides them with. The Careers Service hosts lots of meetings where they teach you everything from how to conduct an effective job interview, to how to write your CV properly. At the end of the academic year, they send you lots of job offers. By bringing in professionals from leading companies, they give you the opportunity to get in touch with them.