Forensic Science (MSc)

James Xenakis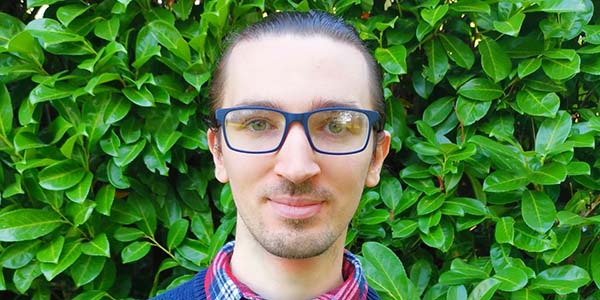 About James
I am a chemistry masters graduate from the UK who wanted to apply their scientific skills in a rewarding, practical and social industry, so I chose to pursue further education in the field of Forensic Science.
Why did you choose to study at Strathclyde?
My decision was two-fold. Not only is the forensic science masters program the longest-running of its kind within the UK with an internationally recognised reputation, but also the pro-active teaching and learning style attracted me to study at Strathclyde. The prospective careers within the forensic industry would benefit individuals with practical skills such as laboratory and crime scene experience which are offered to a high degree at Strathclyde.
What do you think about the University?
The university is excellent, offering a wide range of facilities for students while being conveniently located in the city centre. The buildings are a mixture of old and young with green spaces dotted around the campus as well.
This university should be at the top of anyone's list.
Why did you choose to study Forensic Science?
I am very much interested in working and developing my skills in a field which is of vital importance to society. I feel that Forensic Science offers the bridge between science and the legal system which is a great field for anyone to consider if they enjoy the proactive approach and technical side of solving crimes. Although competitve, this field is very broad, offering professions at crime scenes and laboratories, with specialisation in desired fields such as forensic archeology, botany or medicine, to name a few.
What do you like most about Forensic Science?
I feel that the class sizes were perfect, with approximately 50 students taking the course. This meant that the lecturers and personal tutors could build strong and supportive relationships with the students. My strengths and weaknesses were noticed by the staff, helping me to improve academically and professionally.
What are you getting out of it?
An introduction to an industry I have grown to love with a qualification from a renowned university. In a competitive job market, this can help a candidate stand out from the crowd and hopefully follow their professional dreams.
What are your plans for after graduation?
I am looking for work within the private sector and forensic police forces as a forensic scientist or forensic examiner. I know this is a challenging job sector, more so during the current pandemic, however the future rewards will greatly outweigh the struggle of job hunting, so I will continue my search until I am successful in starting my forensic career.
What would you say to anyone considering coming to study at Strathclyde?
Whether it be to study Forensic Science or another subject, the time spent at Strathclyde will be very entertaining and not only because of this great university but also the marvellous city it is situated in.
Glasgow is a very multicultural city, with amazing sites, both natural and urban. Glasgow is also a great steppingstone to explore the beautiful country of Scotland, so take this into consideration when choosing your university.