International Human Resource Management (MSc)

Bianca Ruba
Making the decision to study at Strathclyde
Before my MSc in International Human Resource Management, I had received my Bachelor's with Honours in Business Management from Edinburgh Napier University. After this, I knew immediately that I wanted to pursue a Master's degree in Human Resources.
I was born in the Philippines and raised in Glasgow. By nature, I love learning about different cultures and thus, how different organisations operate with consideration to this. With this course I have learned about cross-country comparisons, in relation to culture, leadership styles, employee representation etc.
Studying during COVID-19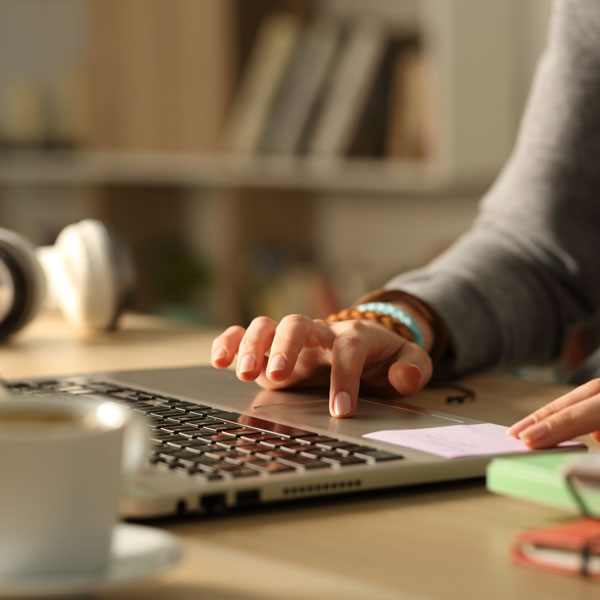 The pandemic raised a number of challenges for the students, teaching staff and the University alike. The transition to online teaching, assessments and exams was handled smoothly with the superb powers of the programme administrators Karen Morrison and Gemma Wilson who were always there to answer our questions!
As well as this, Professors Ian Cunningham, Dennis Nickson, Charlie Ford, Stewart Johnstone and Phil Taylor delivered and maintained a steady and engaging academic environment which really helped 'connect' us students despite the virtual conditions.
As our modules were remote, my colleagues and I had to adapt, and we had an array of different types of classes. This included the Business Skills class where we had to do role plays of dealing with difficult situations and grievances. Even though they were conducted virtually, they were very interesting!
With this course, we also had to do a student placement for our final project where we had to explore live HR issues. This was challenging and exciting as we were thrown into a real-life example of different sectors for 10-12 weeks. The University of Strathclyde is a renowned business school which is triple accredited and supported us with CIPD qualifications up to Level 7 upon completion. This also factored into my decision of choosing to study here.
During the course, I have learned to continue to practise time management, organisation and prioritising workload. Through my placement, I had to keep up with my studies and also 'work' alongside a company which was challenging at times. Working from home was an advantage, as there was less travel time and more time to focus on my studies!
Words of advice
I have gained employment in the HR and social care sector as an HR assistant, which I thoroughly enjoy as I am gaining lots of experience, and I could not have done it without the skills and knowledge gained from this course!
My advice to prospective students is do not be afraid if you don't get something right the first time!
Everything in life is a lesson and the biggest lesson is that you will never know if you don't try. As well as this, always be prepared. Failure to prepare equals preparing for failure. And lastly, despite the circumstances this year, I was still able to make connections and friends! Which shows that not even Covid can stop you from having fun!